<< Back to San Francisco Gallery Openings Reviews
Upcoming San Francisco Gallery Openings Calendar >>
***

Get your art fix fast: Instagram @alanbamberger
***
Heron Arts: Mars Molecule Project - Mario Martinez (Mars-1)
Comment by AB: Three imposing monumental bronzes look like they've dropped in from outer space. From the foundry in Berkeley to Burning Man to here... and hopefully beyond, they're definitely worth appreciating in person if you get the chance. You can buy miniature versions too if any are still available.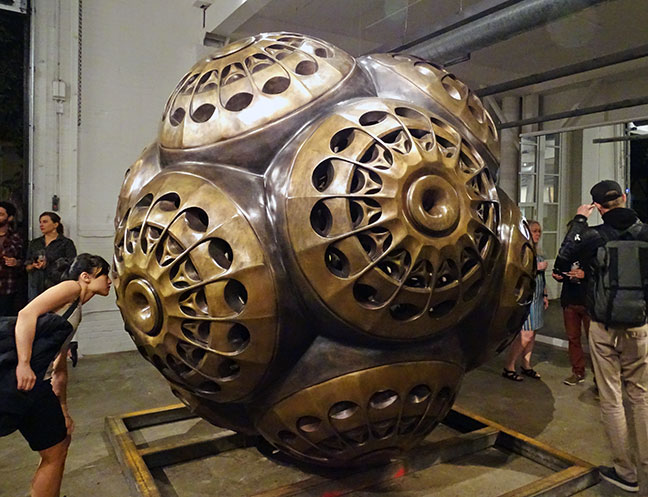 Big bronze art by Mario Martinez (Mars-1) at Heron Arts.


Sculpture by Mario Martinez (Mars-1).


Cosmicity abounds in this fabulous painting by Mario Martinez (Mars-1).


Detail of art in above image closer.


Mario Martinez aka Mars-1 and his bronze art at Heron Arts.


Monumental bronze sculpture by Mars-1.


Mario Martinez art.


Major league bronze sculptures by Mario Martinez (Mars-1) at Heron Arts.


***
White Walls & Shooting Gallery: Michael Brennan - Art in America; United We Stand - Ryan Carrington

Intense installation by Michael Brennan at White Walls & Shooting Gallery.


Michael Brennan art - guaranteed to take you places you've never been before.


Sculptural bust by Michael Brennan.


Wild otherworldly art by Michael Brennan.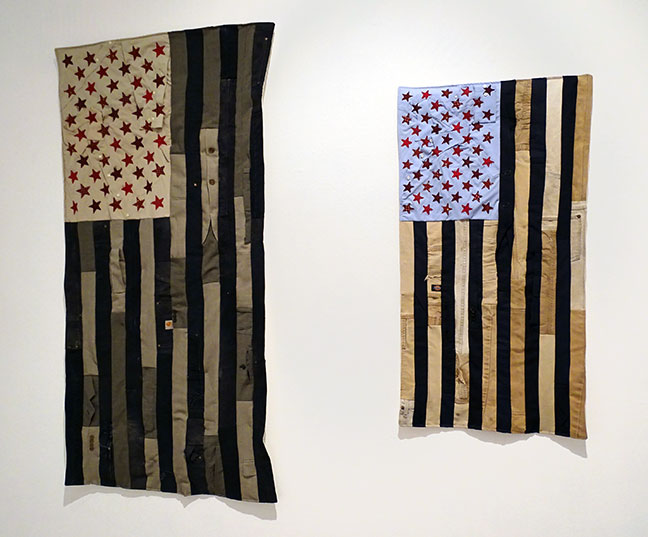 Work clothes flag art by Ryan Carrington.


Art in above image closer.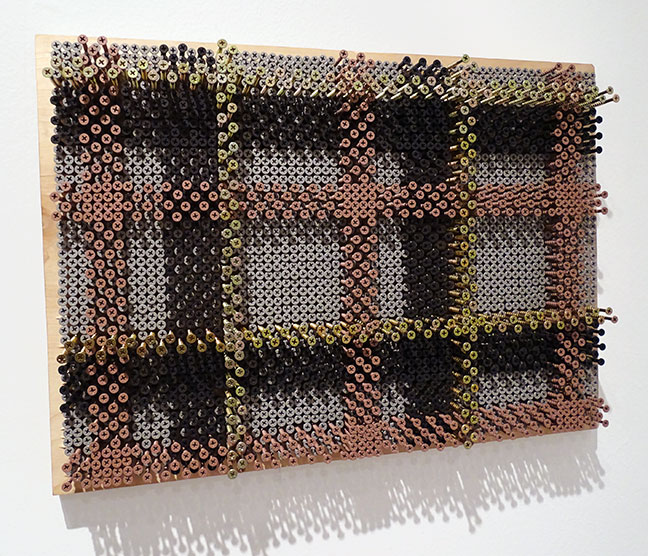 Regimented screw collage by Ryan Carrington.


Pinkie cam detail of art in above image. Sometimes it pays to screw around.


Pattern art by Ryan Carrington at White Walls & Shooting Gallery.


***
886 Geary Gallery: West Rubinstein - Future Communication; Nocturnes - Bartek Pener Swiatecki

Art by West Rubinstein at 886 Geary Gallery.


West Rubinstein painting and sculpture.


Hard-edge geometric art & installation by Bartek Pener Swiatecki.


***
Modern Eden Gallery: Redd Walitzki - Exquisite Corpse; Verdant - International Group Exhibition. Kari-Lise Alexander, Lauren Marx, Kindra Nikole, Lori Nelson, JeanPaul Mallozzi, Miranda Meeks, Lioba Brückner, Crystal Barbre, Jana Brike, Leilani Bustamante, Lacey Bryant, Sheri DeBow, Catherine Moore, Michael Campbell, Nicomi 'Nix' Turner, Steve Ferrera, Helen Bayly, Phillip Hua, Bradley Platz, Caitlin Hackett, Stephanie Pui-Mun Law, Susanne Apgar, Hannah Yata, Jaclyn Alderete, JoKa, Syd Bee, Michael Ramstead, Zoe Keller, Kurtis Rykovich, Anja Altenburg Laursen, John Walker, Jillian Dickson, Tracy Lewis, Happy D., Stephanie Jucker.

Redd Walitzki and her art at Modern Eden Gallery.


Art & installation by Redd Walitzki.


Redd Walitzki art in above image closer.


Hypnotic portraiture by Jana Brike.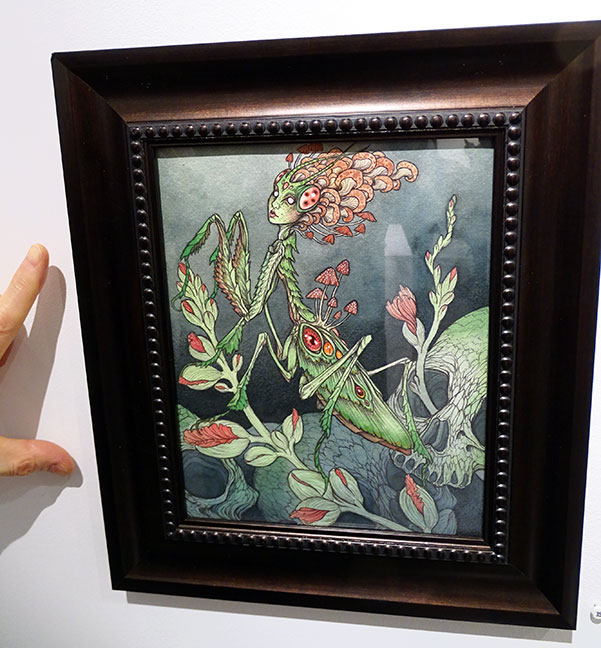 Art by Caitlin Hackett.


L-R, art by Kindra Nikole and Leilani Bustamante.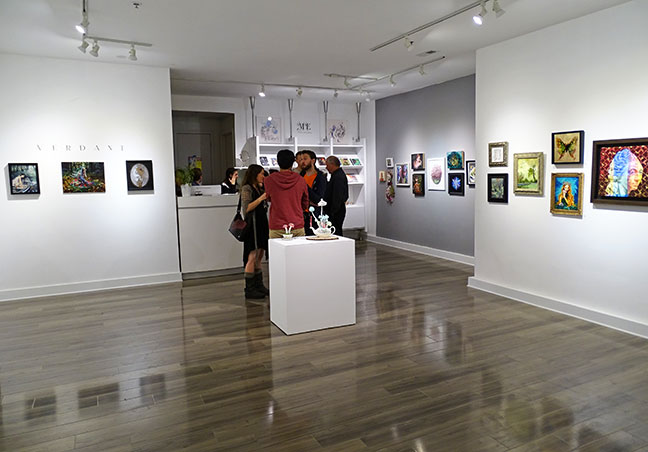 Panorama - Redd Walitzki & a group show at Modern Eden Gallery.


***
San Francisco Art Exchange: Imagine Peace - The Art of John Lennon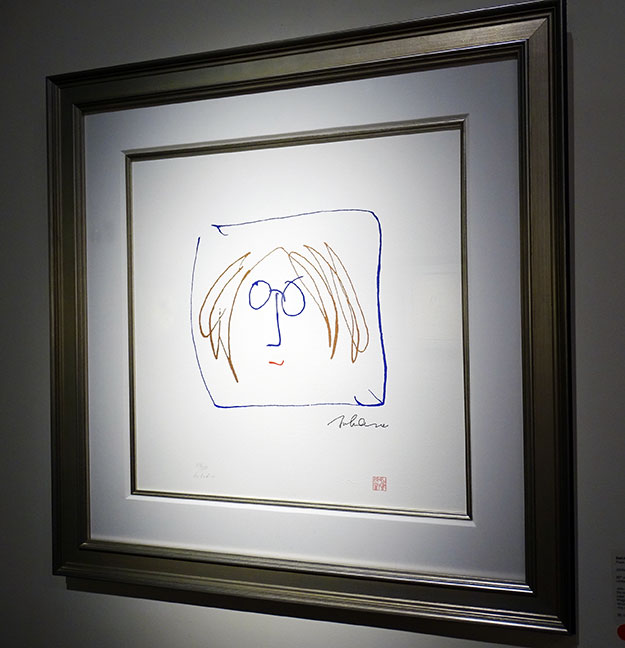 Limited edition prints by John Lennon at San Francisco Art Exchange.


Lighthearted art by John Lennon.


Familial art - limited edition print by John Lennon.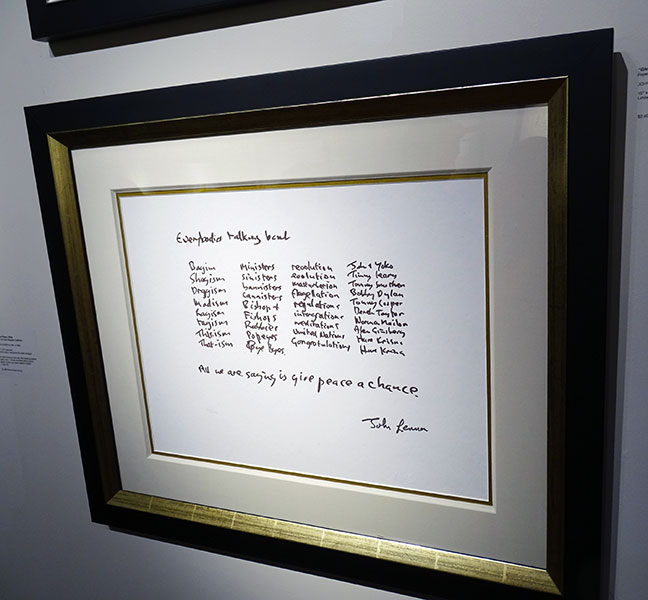 "Give Peace a Chance" lyrics print by John Lennon. Do you think we ever can?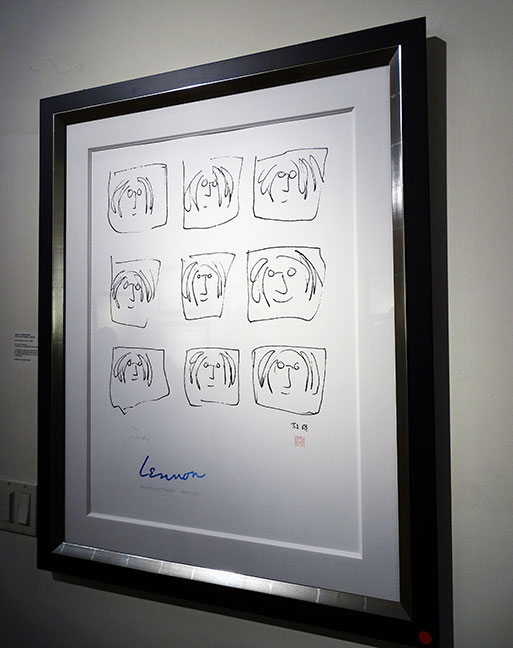 Art by John Lennon.


Ambiance - John Lennon limited edition art at San Francisco Art Exchange.


***
Root Division: 14th Annual Art Auction 2015
Artists: Kim Anno, Robin Apple, Alexis Arnold, Ray Beldner, Erik Beltran, JD Beltran, Scott Minneman, Elizabeth Bernstein, Alyssa Block, Jan Blythe, Nicholas Bohac, Laura Boles Faw, Jennifer Brandon, Julie Brookman, Elizabeth Brooks, Nancy D. Brown, Jamie Brunson, Natalya Burd, Mary Burger, Irene Carvajal, John Casey, Aliza Cohen, Leigh Ann Coleman, Holly Coley, Randy Colosky, Susanna Corcoran, Susana Cortez, Madelyn Covey, Seth Curcio, Nicole Czapinski, Pablo D'Antoni, Christian Davies, Rea de Guzman, Lauren DiCioccio, Katie Dorame, Katheryn Dunlevie, Amy Ellingson, Marshall Elliott, Megan Ender, Peter Foucault, Sarah Frazier, Kim Frohsin, Alison OK Frost, Joan Karissa Gallego, Julie Garner, Mark Garrett, Julia Goodman, Jon Gourley, Casey Gray, Nathan Haenlein, Michael Hall, Cayla Harris, Victoria Mara Heilweil, Adrienne Heloise, Dana Hemenway, Julie Henson Sarah Hirneisen, Amy M. Ho, Patrick Hothan, Nicholas Hullibarger, Melissa Hutton, Clint Imboden, Kelly Inouye, Jeremiah Jenkins, Rhonwyn Kaiser, Ben Kellgren, Patricia K. Kelly, Kyong Ae Kim, Sarah Klein, Mary Anne Kluth, Amelia Konow, Keira Kotler, Michael Krouse, Carrie Lederer, Meredith Leich, Jennie Lennick, Carey Lin, Ellen Little, Malena Lopez-Maggi, Cathy Lu, Kija Lucas, Claire R. Lynch, Whitney Lynn, Michelle Mansour, Kara Maria, Molly McCracken, Andréanne Michon, Masako Miki, Robert Minervini, Doris Mitsch, Elizabeth Moran, Tom Mueske, Paul Mullins, Kate Nartker, Jacqueline Norheim, Felicita Norris, Raphael Noz, Kelley O'Leary, Erik Parra, Alejandra Perez, Terry Powers, Mel Prest, Amanda Quiroz, Michelle Ramin, Sarah Ratchye, Rachelle Reichert, Christopher Reiger, Blanca Rodríguez, Stephanie Rohlfs, Leah Rosenberg, Aaron Rosenstreich, Julia Sackett, Owen Schuh, Emmanuel Sevilla, Jenn Shifflet, Rebecca Shortle, Susan Lynn Smith, Jessica Snow, Patricia Sonnino, Kate Stirr, Lindsay Stripling, Tim Sullivan, Kevin Earl Taylor, Adam Thorman, Chris Thorson, Tobias Tovera, Gina Tuzzi, Matthew Usinowicz, Katherine Vetne, Xiao Wang, Rhonda Weppler, Brooke Westfall, Angie Wilson, Raymond Wong, John W. Wood, Melissa Wyman, Bijan Yashar, Amber Jean Young.

Found object photo collage by Rhonda Weppler at Root Division Annual Auction.


Sculpture by Randy Colosky.


Quilt art by Amber Jean Young.


Art by Xiao Wang (left).


Crashing wave art by Julie Brookman.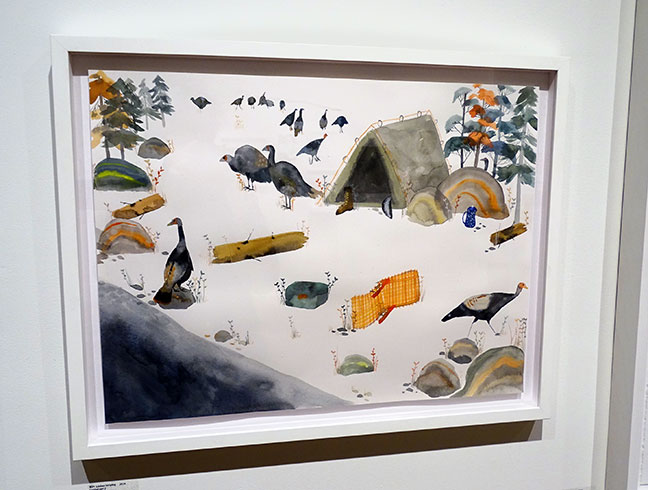 Watercolor by Lindsay Stripling.


Clockwise from left, art by Elizabeth Bernstein, Kathryn Dunlevie, Alexis Arnold.


Curious portrait art by John Casey.


Loads of arts up for bids at Root Division Annual Art Auction 2015.


***