***
Modernism Gallery: The Epigenetic Cloning Agency - Jonathon Keats, Dispensing Epigeneticist.
Comment by AB: Tired of being the same old boring person? Ready to be someone else, someone of consequence? George Washington perhaps? Or maybe Queen Elizabeth, Napoleon, Barack Obama or Lady Gaga? Well, courtesy of the preposterous postulations of Jonathon Keats, our genetic codes no longer have to be an obstacle to anything. You pick your new identity, Keats (who has christened himself a Dispensing Epigeneticist) will set you up with the correct regimen of concoctions, instructions to ingest as directed, and voila-- out goes the old self and in comes the brand spanking new persona of your choice. This is installation art the way it's supposed to be, not the slapdash crap I see at way too many shows-- oppressive on construct and pathetic on visuals. Look and learn.
The epigeneticist is in - Jonathon Keats art show at Modernism gallery.


Clone complex - art by Jonathon Keats ($35 per dose - buy now).


Pinkie cam detail of Jonathon Keats art above at Modernism Gallery.


Jonathon Keats (right) reveals the secrets to becoming someone you're not.


Famous people & their ingredients - formulated for ingestion by Jonathon Keats.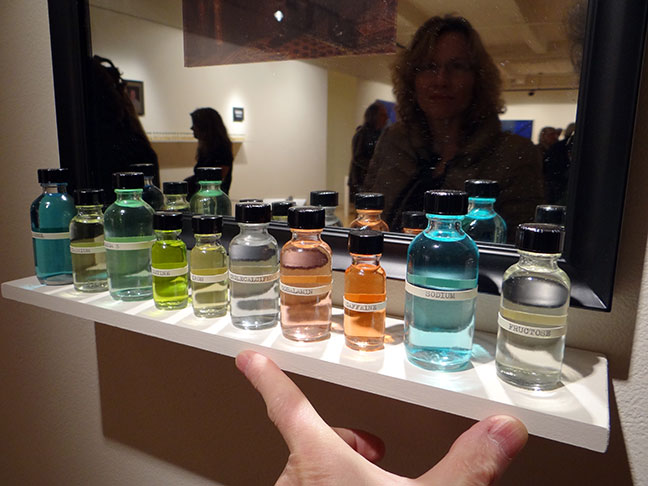 Jonathon Keats installation art above at Modernism Gallery.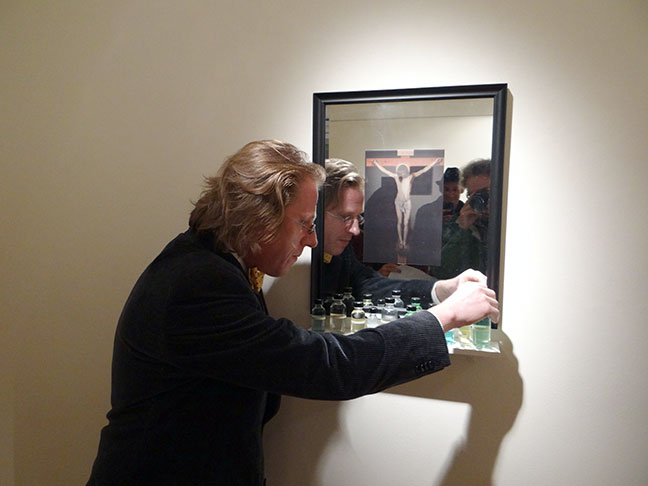 Jonathon Keats discourses on the essences of Jesus.


Enthusiasts entertained at Jonathon Keats art show - Modernism Gallery.


***
RayKo Gallery: Kevin Kunishi - Los Restos de la Revoluciˇn.
Comment by AB: Photographer and authority on Central American history, Kevin Kunishi, travels to Nicaragua in search of answers about the Sandinista uprising of the 1970s and the cold war that followed in the 1980s, how they affected the lives of those who lived through them, and how they continue to impact the country today. Kunishi tells his story through photographs of survivors, artifacts of the times, and other visible vestiges of the aftermath.
Photography by Kevin Kunishi at RayKo Gallery.


Kevin Kunishi documentary photography.


Kevin Kunishi photographs at RayKo Gallery.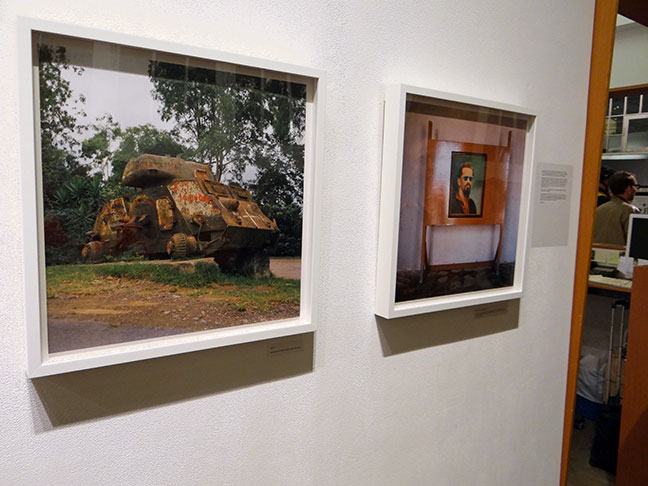 Sandinista era remnants photographed by Kevin Kunishi.


Documentary photography by Kevin Kunishi at RayKo Gallery.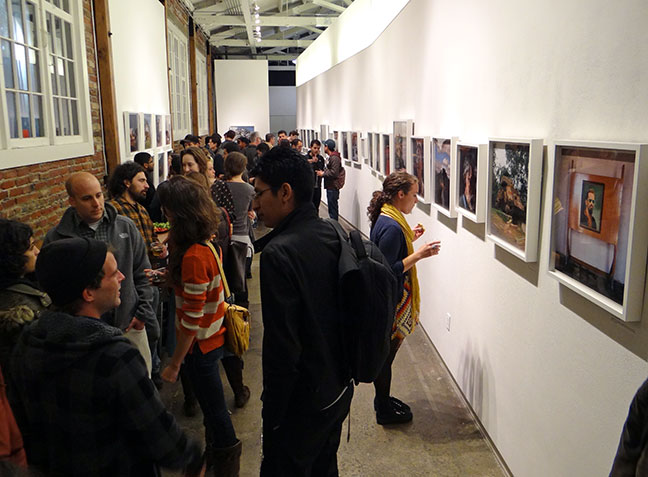 Attendance figures - Kevin Kunishi photography show at RayKo Gallery.


***
The Red Poppy Art House: Shifting Margins. Curated by OFF Space.
Artists: Raquel Torres Arzola, ap-art-ment (Cathy Fairbanks & Laura Boles Faw), Victor Barbieri, Jeff Beekman, Jan Blythe, Gioj De Marco, Ellen Dicola, Moritz Fingerhut, Sean Fletcher & Isabel Reichert, Nathan Gorgen, Elena Harvey, ăigdem Kaya, Leejin Kim, David Leleu, Angela Pryor, Kat Schneck, Christie Ginanni Stepan, Jesse Walton, Brooke White and Michelle Wilson (with participants from Alameda County Juvenile Justice Center).
Comment by AB: Co-curators Kathrine Worel and Emmanuelle Namont Kouznetsov cram an exorbitance of art, artists and ideas into a very small space, and then slather on a mass of requisite explanatory required to comprehend it all. Save me!
Setting - group art show at Red Poppy Art House.


Art from group show Shifting Margins.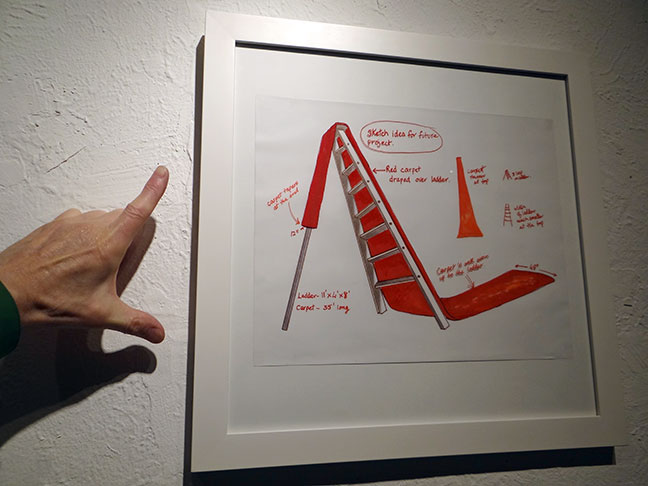 Art closer at Red Poppy Art House.


Art from group show Shifting Margins at Red Poppy Art House.


***