***
Jules Maeght Gallery: Art in Motion - Inaugural Show.
Artists: Pol Bury, Alexander Calder, Marshall Elliott, Vassily Kandinsky, Kirstie Macleod, Joan Miró, Clovis Prévost, Tracey Snelling, Kal Spelletich.
Comment by AB: This is a new and exciting class of gallery for San Francisco and one that brings with it a worldwide reputation, carrying on the tradition of Galerie Maeght, Paris founded in 1945 and the Maeght Foundation, Paris established in 1964. Owner Jules Maeght is the third generation of this distinguished family of gallery owners and fine art publishers. Tonight's grand opening features works by internationally renowned artists the family has represented for decades as well as three of our own homegrown notables, Marshall Elliott, Tracey Snelling and Kal Spelletich. Highly recommended.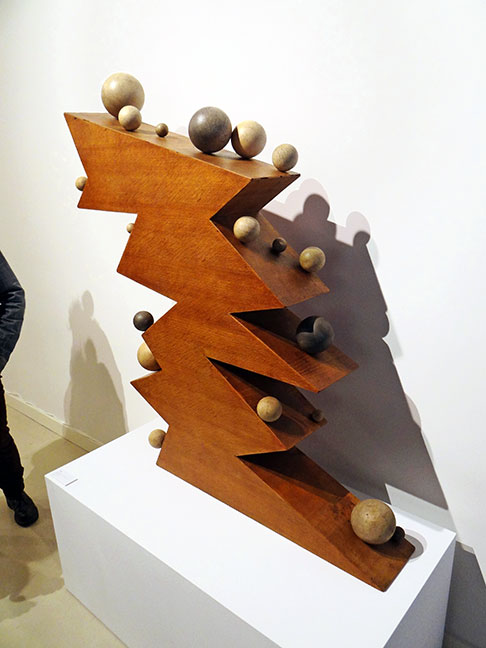 Sculpture by Pol Bury.


Bronze sculpture by Joan Miró.


Kal Spelletich kinetic sculpture - your finger completes the circuit in order to make it work (like it). His kinetic contraptions aren't necessarily easy to categorize or box up into neat little sales presentations or investment packages, but I'll tell you this-- there's nothing quite like them (or him). For those of you with a propensity to take fliers on the future, you might consider adding a Spelletich to your collections.


Mixed media sculpture with video - environment art by Tracey Snelling.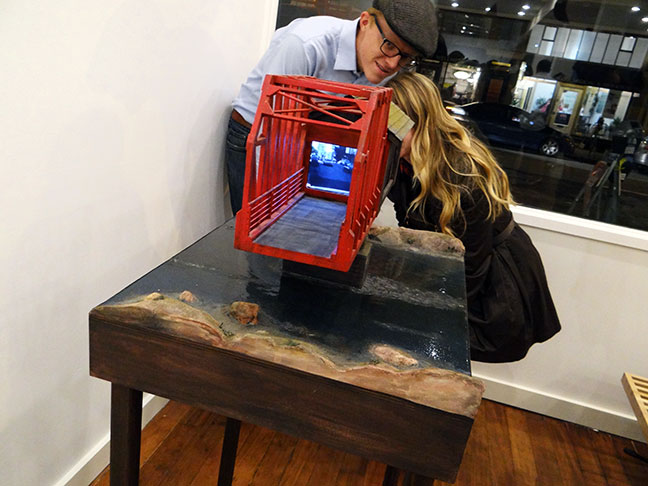 Tracey Snelling art above from a different perspective (always excellent).


Tracey Snelling and Thomas Moller from The Battery.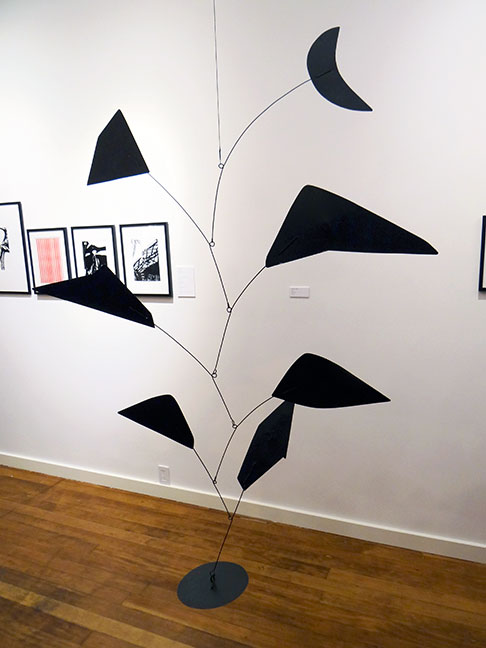 Alexander Calder mobile - not something you see for sale in SF everyday.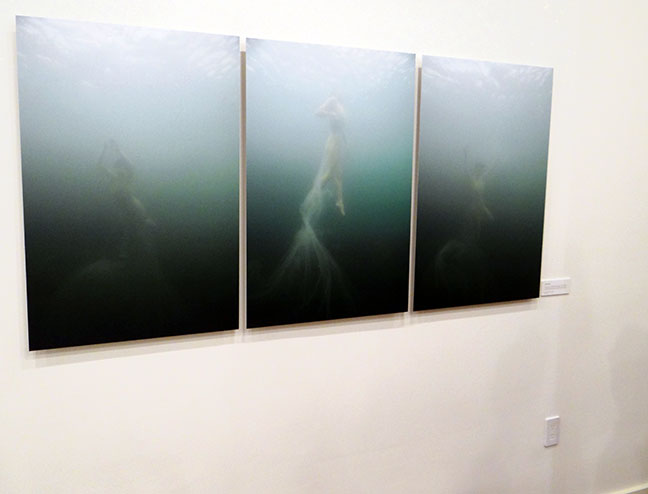 Kirstie Macleod photography.


Vassily Kandinsky drawings - not something you see for sale in SF everyday.


Turnout - inaugural group art show at Jules Maeght Gallery
(bicycle wheel sculpture by Marshall Elliott in the foreground).


***
Crown Point Press: New Etchings by Charline von Heyl.
Comment by AB: Energetic abstractions by Charline von Heyl are vital with life. For those of you keeping score at home, they're color sugar lift and spit bite aquatints with soft ground etching and drypoint on gampi paper chine collé.
Art by Charline von Heyl at Crown Point Press.


Art in above image closer.


Art in top image closer.


Charline von Heyl limited edition prints at Crown Point Press.


A selection of etchings by Wayne Thiebaud is also on display.


***
North Point Gallery: Carol Peek - New Paintings.
Review by RWM: Wonderful outdoor work about landscapes and farm animals. Nice to be among the horses, chickens and roosters. Beautiful new work by Carol Peek shown among the work of many distinguished and classical others here. Nice to know that Nature still exists for those who can get there. Fantastic encounters with the wild.
Comment by AB: Carol Peek paints up the barnyard and the surrounding scenery to go with it. Those of you with pastoral predilections will have no trouble waxing idyllic on these. Good show; go see.
Art by Carol Peek at North Point Gallery.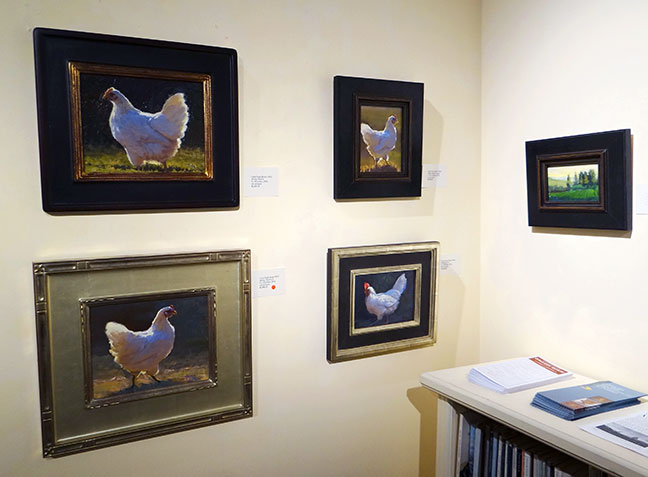 Really good chicken paintings by Carol Peek.


Barnyard art by Carol Peek.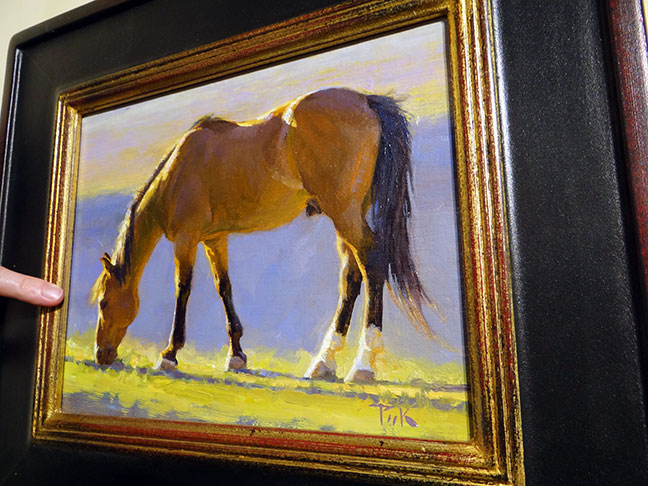 Carol Peek art closer with guest pinkie cam.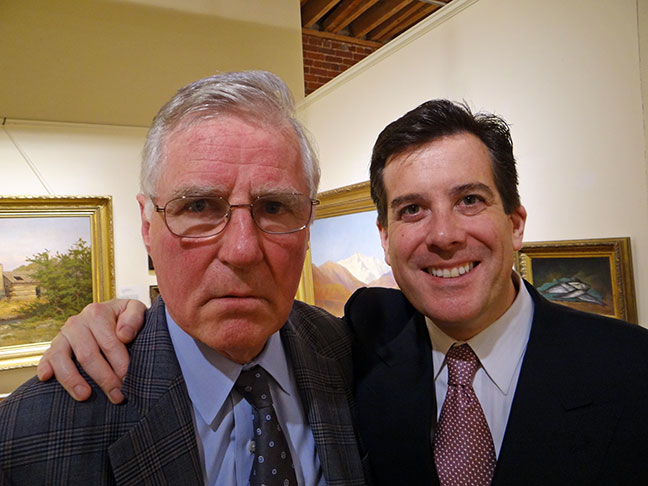 The ever effervescent North Point Gallery proprietor Alfred Harrison
with Joel Garzoli of Joel B Garzoli Fine Art.


A selection of fine 19th century California art is also on display.


***
ZK Gallery: Social Network Art Competition Exhibition produced by ( GallerySNAC Expo).
Artists: Elena Gat, Yoni Matayaou, Schmuel Hagag, Artyom Kapusta, Haia Hason, Yasaman Dibaji, Tou Raj, more.
Review by RWM: Fascinating show with all kinds of work by Jewish artists from around the world. Nice abstracts, social protests, humor, sculpture, associations and story. This international selection reminds that Jewish people have the right to exist. Nice serendipity and surprises. A lot here for those who want variety and emotion.
Comment by AB: Winners of the SNAC (Social Network Art Competition) Israeli art contest where artists applied, were voted on and selected entirely through social networking processes.
A rather unusual composition by Artyom Kapusta at SNAC Expo, ZK Gallery.


Paintings by Elena Gat.


Haia Hason art.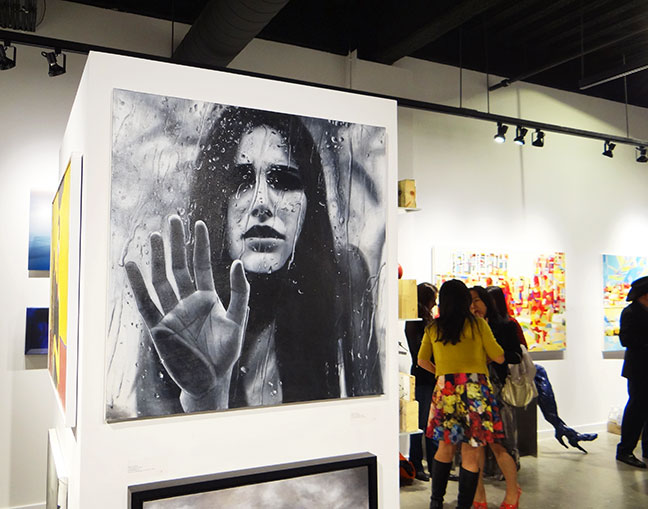 Portrait by Schmuel Hagag.


Wild ZK Gallery art by Yann Houri.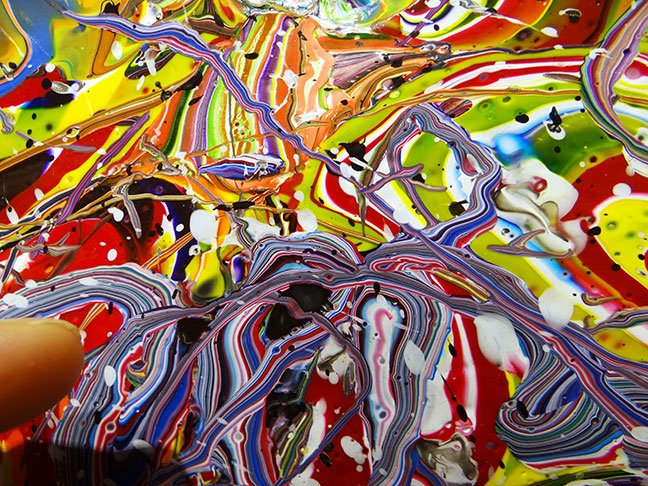 Pinkie cam detail of Yann Houri art in above image.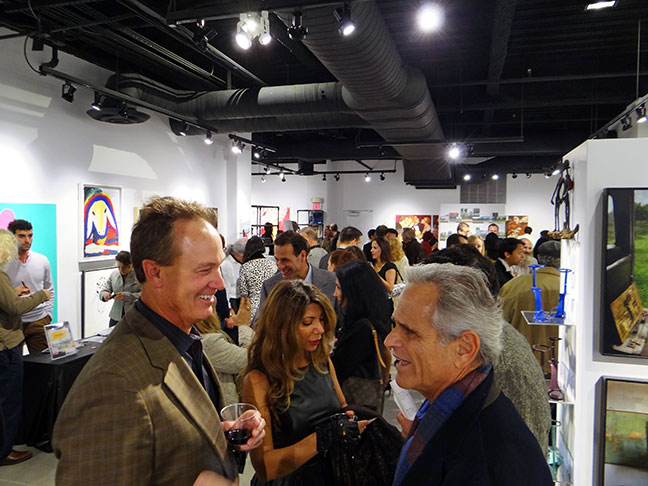 Relative density - Israeli artist group show c/o SNAC Expo at ZK gallery.


***