SAN FRANCISCO ART INSTITUTE - ANTHONY MEIER

CENTER FOR THE BOOK - WORLD PHOTOGRAPHY FESTIVAL

11.18.10

(with assistance from DeWitt Cheng and Meredith Winner)



Find out how much your art is worth. Click here.
***
San Francisco Art Institute: Disponible - A Kind of Mexican Show. Co-curated by Hou Hanru and Guillermo Santamarina.
Artists: Edgardo Aragon, Manuel Rocha Iturbide, Mauricio Limon, Hector Zamora.
Comment by AB: Group exhibition of contemporary Mexican artists. My fave? A floating horizontal walk-through installation in the main gallery space by Hector Zamora (labor intensive and commendably configured). But it's all good here.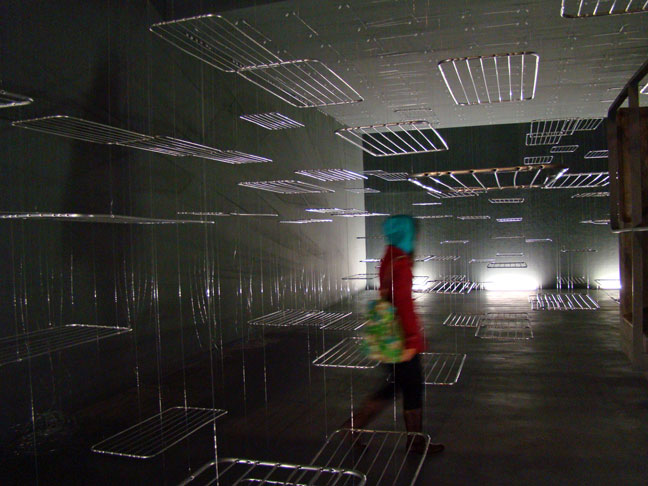 Installation art by Hector Zamora viewed from the main floor.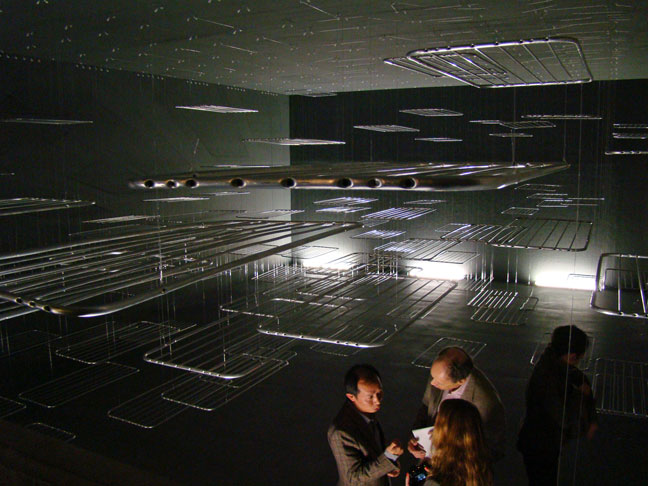 Hector Zamora installation viewed from the stairway landing.


Hector Zamora viewed from above.


Sound installation by Manuel Rocha Iturbide.


Video art by Edgardo Aragon.


Video art by Mauricio Limon.


***
Anthony Meier Fine Arts: Gary Simmons - Black Marquee.
Comment by AB: New York artist Gary Simmons riffs on vintage Blacksploitation films with an installation consisting of walls painted with several-word excerpts from famous quotes. Simmons then deliberately blurs the texts to reference the passage of time, ambiguity of meaning, and the uncertainties of memory.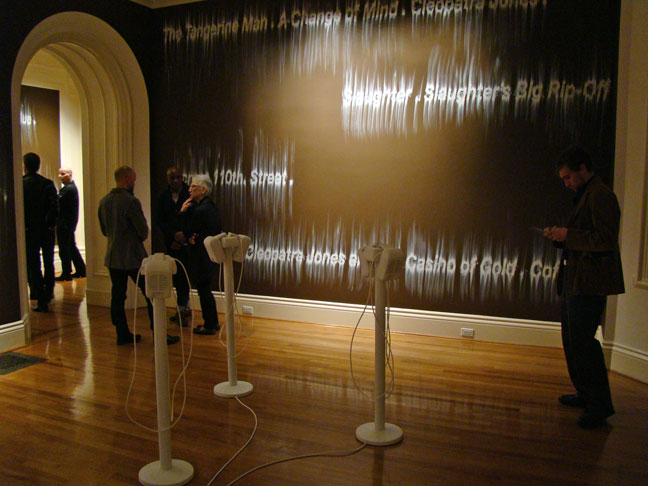 Art & installation by Gary Simmons.


Gary Simmons and his art.


Art & installation by Gary Simmons.


Gary Simmons art & installation.


***
Art People Gallery: Magels Landet - Eyes & Leaves, Flowers.
Review and images by Meredith Winner: Magels Landet's extensive career has been based on the common theme that "the eyes are the intelligent windows of our body." By duplicating a series of shapes that resemble eyes, different organic forms emerge, simultaneously decorative and natural. The use of eyes is not merely a reference to the act of seeing, but of our fundamental existence and how we navigate the world.
Art People represents over forty artists from a wide range of nationalities. The people running the gallery are as equally as inviting and intriguing as the space and the artists they showcase.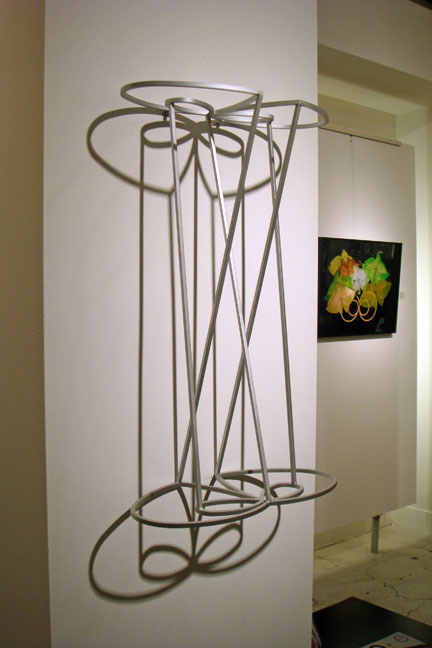 Art by Magels Landet.


Art by Magels Landet..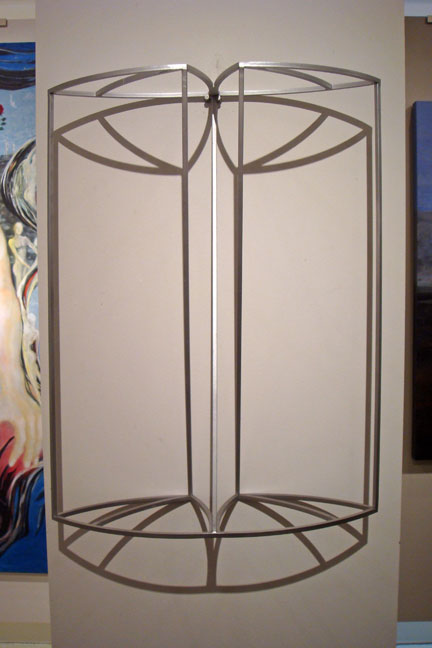 Art by Magels Landet..


Art by Magels Landet..


Magels Landet with her artwork.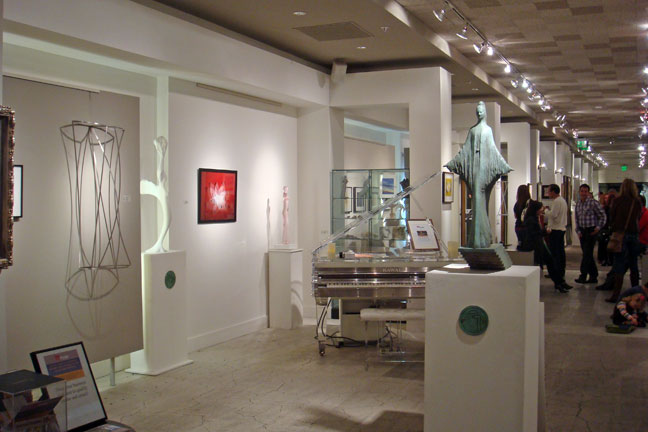 Art People Gallery.


***
San Francisco Center for the Book: SF Loteria Live.
Artists: Megan Adie, Gary Comoglio, Maggie Engebretson, John Hersey, Josefina Jacquin, Sandra Kelch, Mary Laird, Nancy Mintz, Julie Nelson-Gal, Maia de Raat, Eric Rewitzer, Brad Robinson, Jenny Robinson, Joe DiStefano, Rigel Stuhmiller, Patricia Wakida, Michael Wertz, Gail Wight, Gary Brewer, Sarah Newton, Rik Olson.
Comment by AB: This fundraiser event features small-format linoleum prints that interpret traditional Loteria cards. Special added bonus (not to mention the Tequila shots)-- live Loteria ongoing in the back room.
Hmmm. My kind of opening.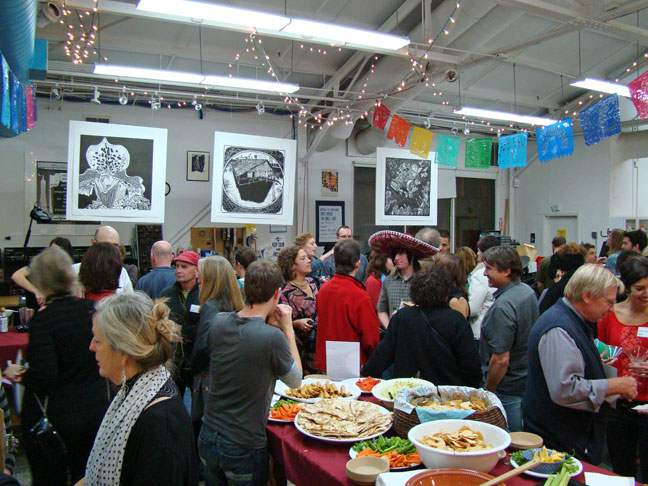 Festive SF Loteria at San Francisco Center for the Book.


Loteria in the back room from the front.


Loteria in the back room looking toward the power center.


***
Left Space Studios: World Photography Festival
Review and images by DeWitt Cheng: Sponsored by the World Photography Organisation, Sony, blurb, iStock, and, locally, SF Camerawork, this show features prizewinning photos and video slide shows (exceedingly well produced) from around the world. The main events, however, seem to be the talks, workshops, seminars, book signings, portfolio reviews and so on-- plus networking opportunities for aspiring photo professionals. The festival continues through the weekend here at 2055 Bryant Street.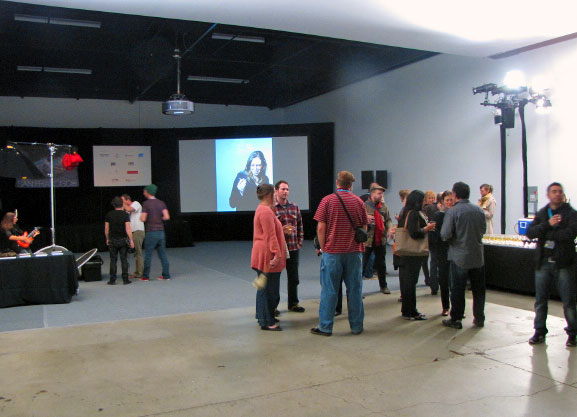 Meet & greet.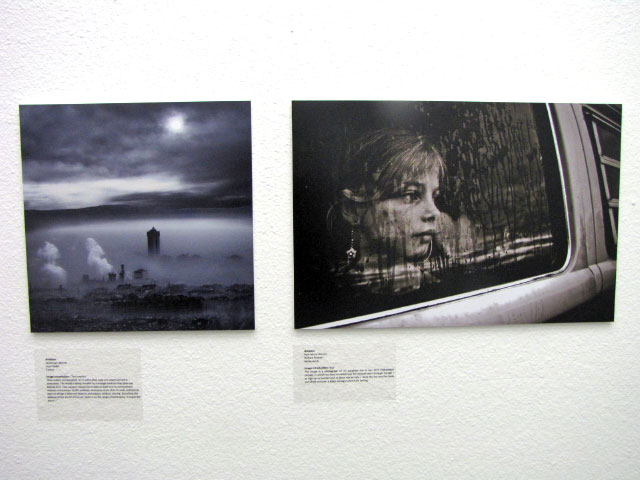 Prizewinning photos (sorry, names illegible).


Paolo Patrizi's Starling trilogy.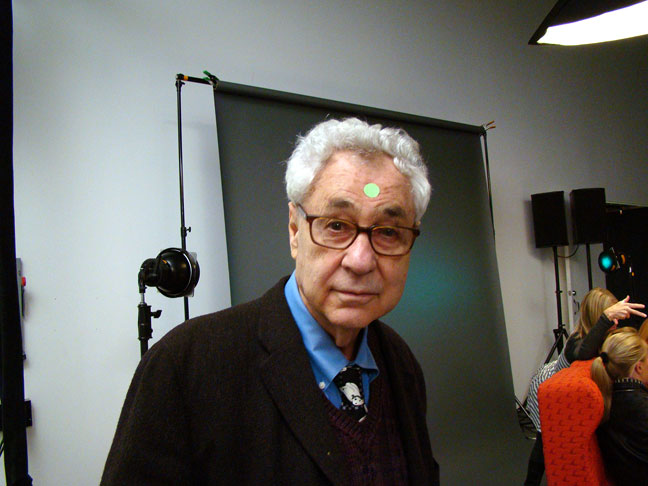 Noted photographer Elliott Erwitt in da house (green sticker from the VIP preview party distinguishes him from the plebes). Photo c/o AB.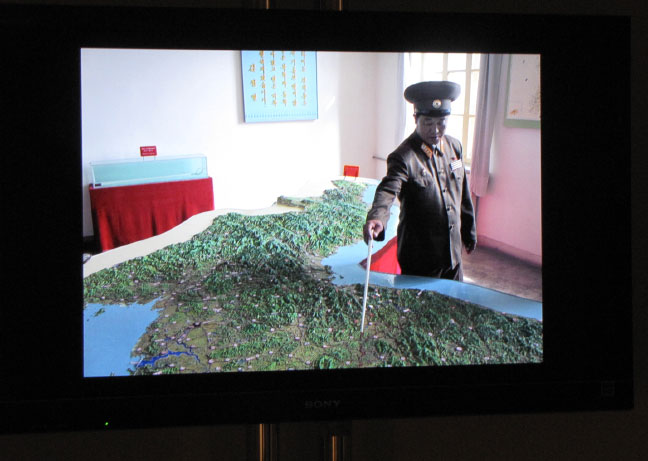 Slide from photo series on North Korea.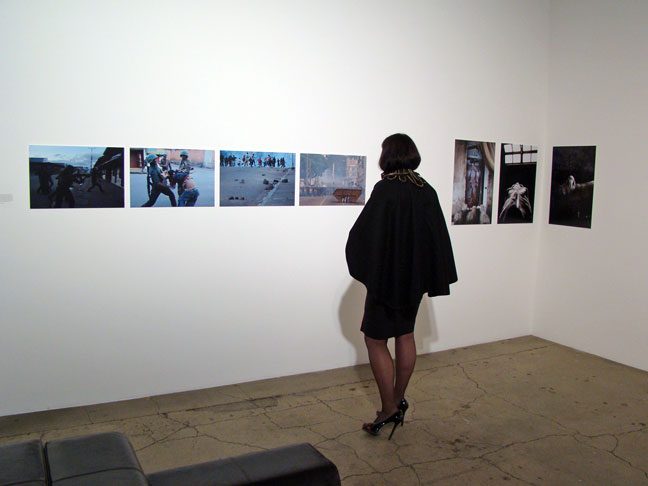 Photography (photo c/o AB).


Photos of 1985 flood in Epecuen, Argentina, by Victoria Ines Debano and Rodrigo Terren Toro (photo c/o AB).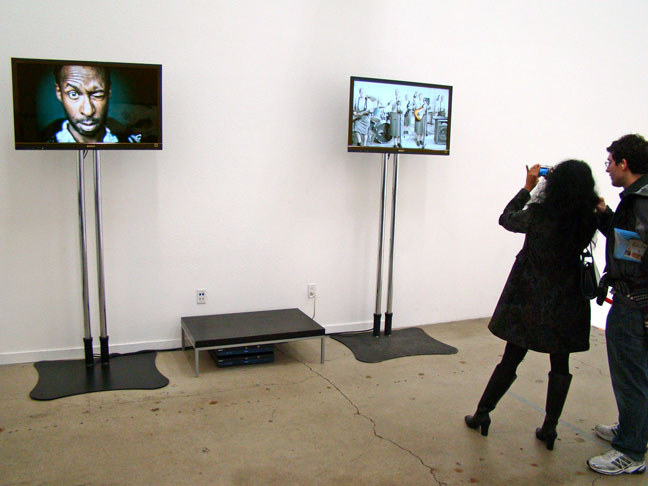 Fashion photo displays (photo c/o AB).


Video letterbox.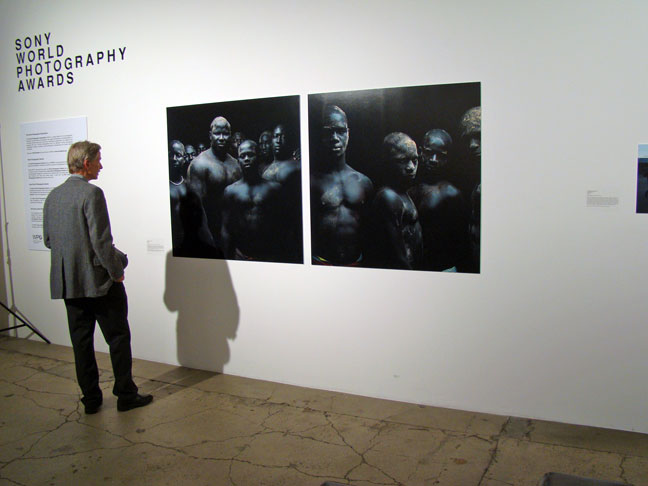 Photographs (photo c/o AB).


Documentary photography lecture (photo c/o AB).


Photography (photo c/o AB).


Photographs (photo c/o AB).


***