***
4x5 Gallery: San Francisco Found.
Review by RWM: Nice to be here for old San Francisco. Great to visit these days of the past and to see the comfortable forms and shapes that do not have all the extremes of today. These images give viewers the choice to be either detectives or shoppers. Fun nonetheless... and consoling. That past may still be there for some, but it has been grown over by the present.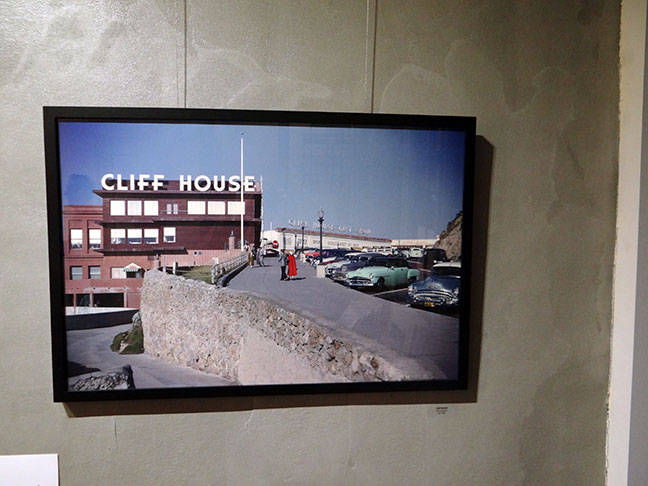 Large sized contemporary prints of vintage SF photographs at 4x5 Gallery.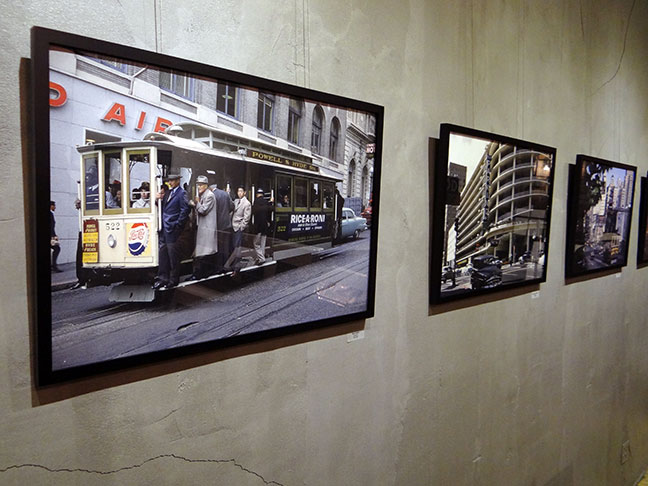 Contemporary prints of vintage San Francisco photographs.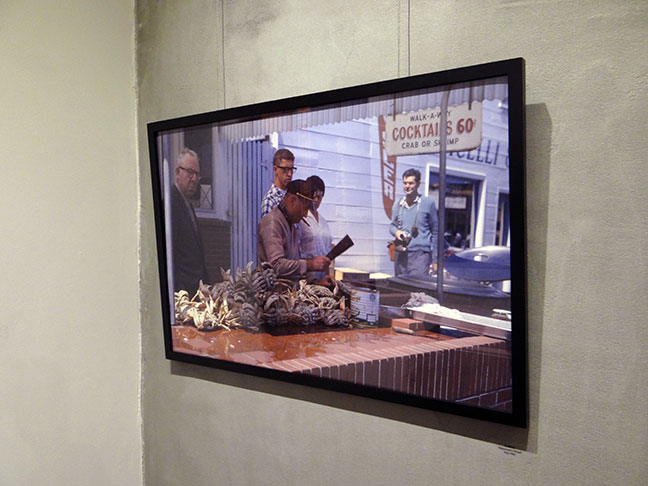 Fisherman's wharf photograph.


San Francisco night life circa the 1950s.


Lower Market Street circa the 1950s.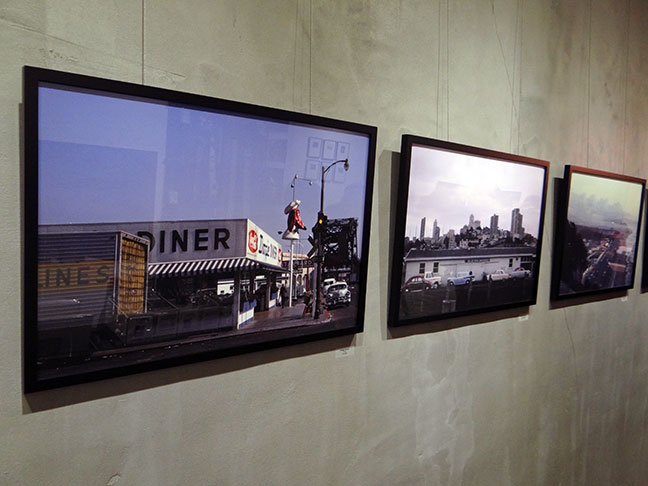 3rd & Townsend circa 1950s. It's a McDonald's now. That's progress for ya'.


.


***
Needles & Pens: John Dwyer - Landlord Apocalypse.
Comment by AB: John Dwyer of Thee Oh Sees band whips up an elaborate graphite commentary on the matter of skyrocketing rents in San Francisco. Who gets pinched way more than most? The artistic creative community and the very people who make our city such a vibrant, liberated, expressive, all-inclusive and outstanding place to live. It's not a pretty situation right now. Buy some art; support the cause.
Wall of graphite art by John Dwyer at Needles & Pens.


Art in above image closer.


Landlord animosity art by John Dwyer.


John Dwyer at his Needles and Pens art show.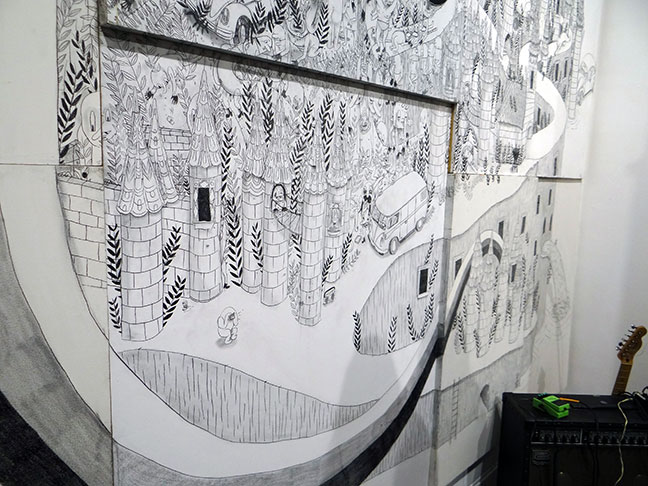 Detail of pencil art by John Dwyer (nicely done).


Thee Oh Sees limited edition screenprint art by John Dwyer.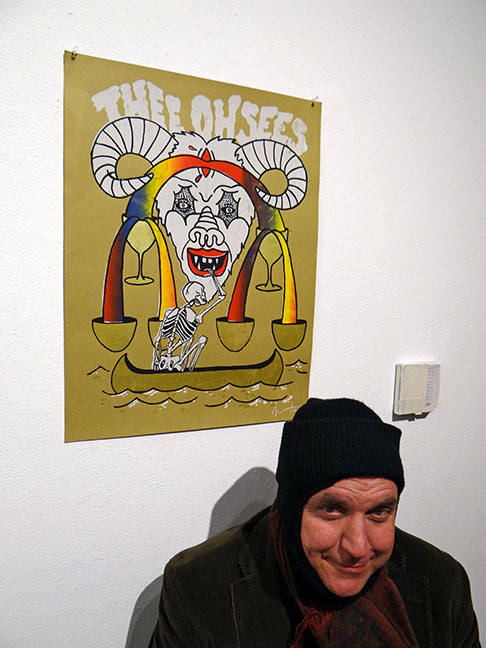 Art by John Dwyer - face by the venerable Andrew McKinley of Adobe Bookshop.


Art by John Dwyer closer.


***
1000 Van Ness Avenue, San Francisco, CA 94109: Visionary Experience. Curated by Alicia Coppola.
Artists: Isaac Abrams, Emily Appenzeller, Pedro De Kastro, Scott Facon, H.R. Giger, Yarek Godfrey, Erik Heyninck, KD Matheson, Francois Miglio, Dominic Rouse, Sibylle Ruppert, De Es Schwertberger, Ryan Duser Stubbs, Olga Spiegel, Heidi Taillefer.
Comment by AB: Fifteen American and European artists each offer up their unique versions of fantastic, imaginary and alternative realities. The fare ranges in flavor from "what?" to wonderful.
Limited edition art by H.R. Giger at 1000 Van Ness Avenue.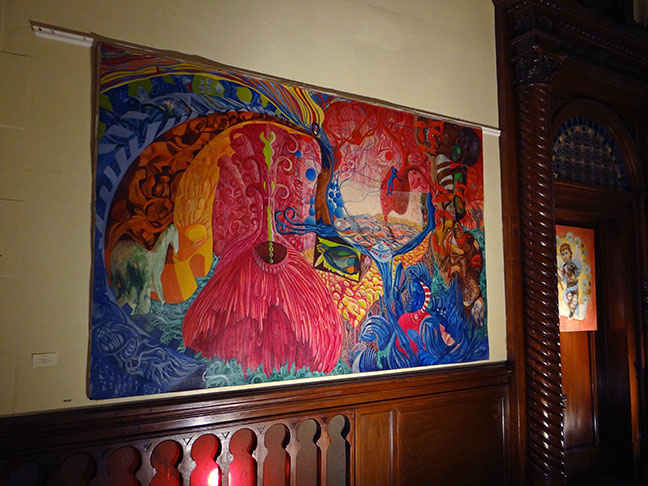 Olga Spiegel art.


Art by Emily Appenzeller (the label says it's in a private collection...ooh).


Marble hole detail of Emily Appenzeller art in above image. Uh-huh.


Cosmic art by Francois Miglio (nicely done).


Impressively intricate ink drawing by Pedro De Kastro.


Pinkie cam detail of Pedro De Kastro ink art above (that's pretty amazing).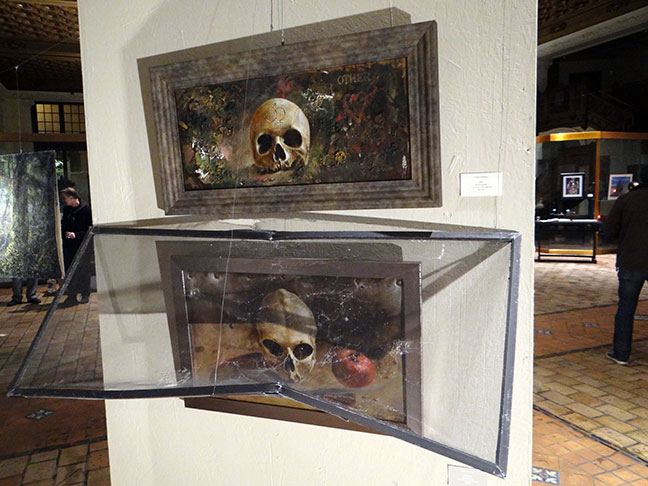 Cranial art with bent suspended screen by Yarek Godfrey.


Imaginary reality art by Isaac Abrams.


Art by Heidi Taillefer.


***
Addendum: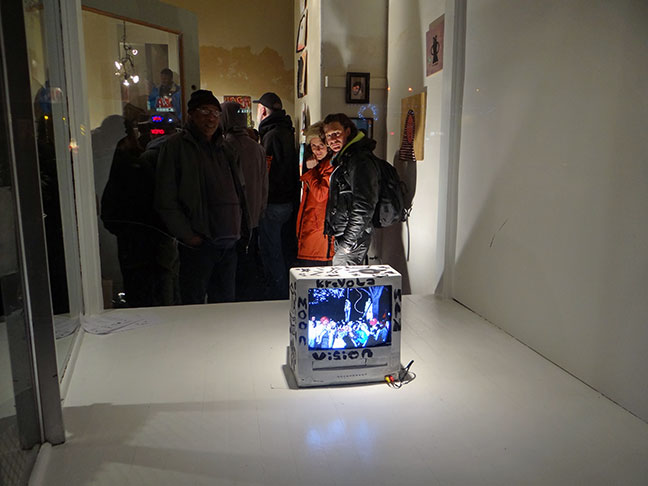 Cajun Rice group show on Haight c/o Luggage Store Gallery.


Packed house - art and performance at 457 Haight c/o Luggage Store Gallery.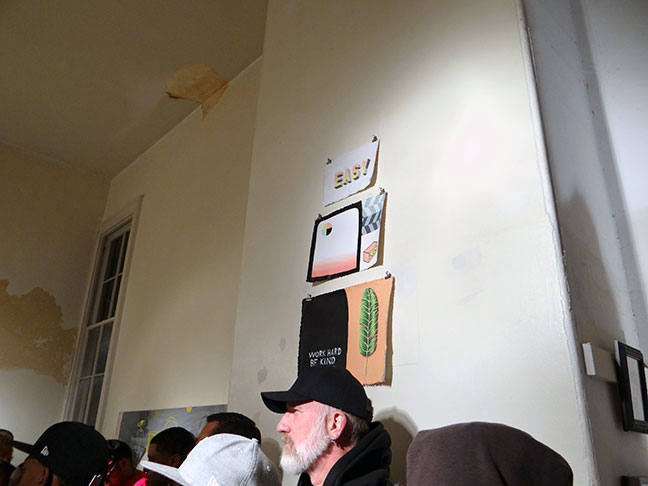 Art on Haight Street, San Francisco c/o Luggage Store Gallery.


Last one from Luggage Store Gallery Cajun Rice group show at 457 Haight.


***