***
Ever Gold Gallery: Henry Gunderson - Apocalypse Shelter.
Comment by AB: Ever Gold Gallery has battened down the hatches in preparation for the apocalypse, thanks to the survivalist skills of Henry Gunderson. Gunderson has disaster-proofed the space complete with reinforced entrance, radiation suits, containers crammed with food, "special kool aid," and for the eyeballs-- fine art and video entertainment. But alas, Armageddon never came (those Mayans were such pranksters), so let's all celebrate and call it a party!
Fortified Henry Gunderson Apocalypse Shelter entrance at Ever Gold Gallery.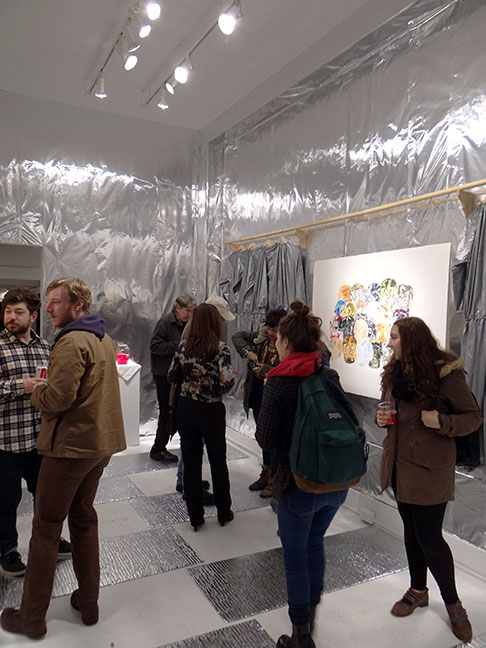 The shelter proper - art/installation by Henry Gunderson.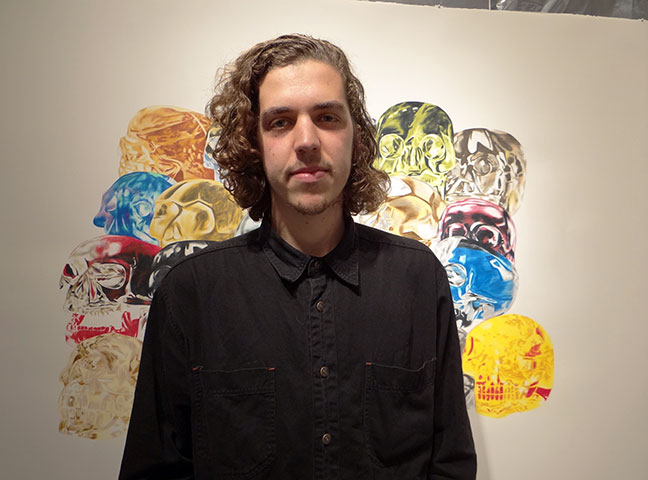 Henry Gunderson and his art at Ever Gold Gallery.


Apocalypse art by Henry Gunderson seasoned with martians at Ever Gold Gallery.


Not sure what the "special kool aid" is, but this dude's about to find out.


Video entertainment complete with countdown by Henry Gunderson.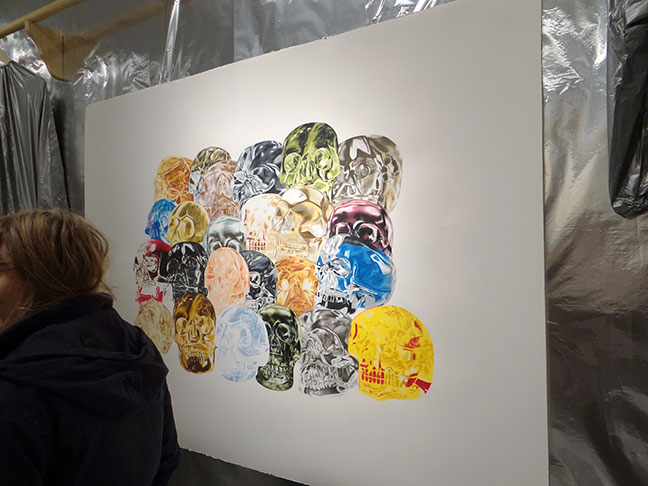 Irradiated skull art by Henry Gunderson at Ever Gold Gallery.


Enough victuals to last for a long long time c/o Henry Gunderson.


***
Last Gasp Books: Burritos, Beer & Cheer 2012.
Comment by AB: This year's installment of Ron Turner's legendary Last Gasp Holiday spectacular features burritos purchased from El Metate; beer courtesy of Atlas Cafe, Pyramid Breweries, 111 Minna Gallery, Bender's Bar & Grill, and Lucky 13; wine donated by Foppiano Vineyards; and cheer courtesy of Last Gasp artists, management, staff and affiliates. The best part? It's all for a great cause-- the St. Martin de Porres Soup Kitchen. And an outstanding time is had by all....
Our most generous and gracious host, Last Gasp founder and CEO, Ron Turner.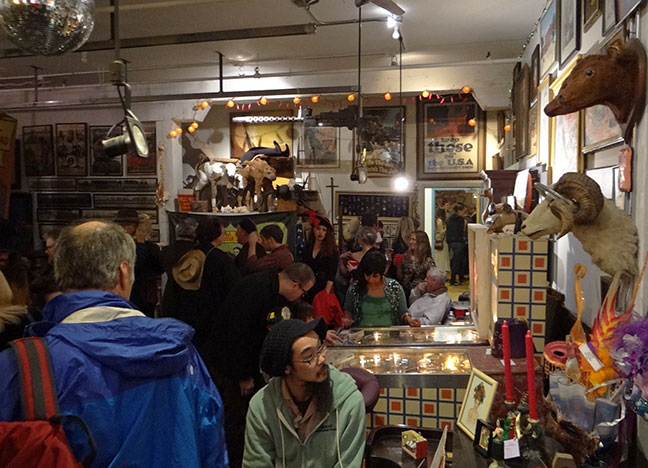 Looking East - Last Gasp Holiday party.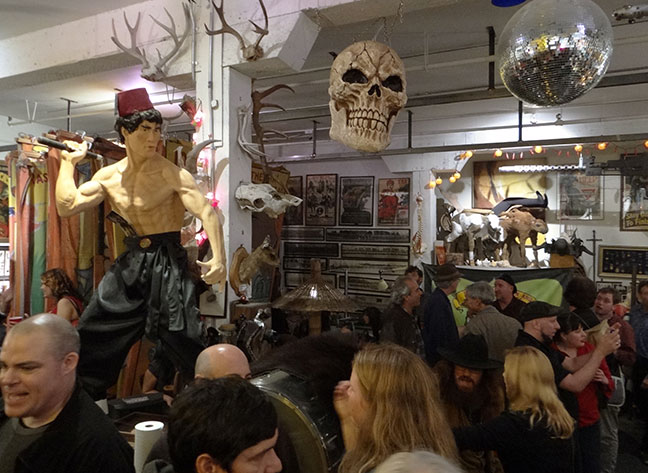 Looking Northeast - Ron Turner's annual Burritos, Beer & Cheer.


Looking North - Last Gasp annual Burritos, Beer & Cheer Holiday Party.


***