THE SHOOTING GALLERY: TIKI ART NOW
OPENING 09.17.04
Comment: Help!! I'm lost in Tiki-land. Actually, I love Tiki-land. Everybody's all dressed up in Tiki-garb, talking Tiki-talk, walking Tiki-walk. I don't have to think about anything. I'm not worrying about war or global warming or fixing that friggin' gasket leak in the toilet. No vollying weighty issues or brain twisting here. No dissecting multi-layered meanings or flushing out arcane historical inferences (other than, perhaps, Otto von Stroheim's press release references to Tiki Lounges, Don the Beachcomber, and backyard Luaus). Well, I suppose if you were desperate to be meaningful, you could maybe talk about the lost civilization of Easter Island or Polynesian polytheism, so go ahead and have at it. I'll be the one walking around smiling. Don't forget to buy the book-- TIKI ART NOW-- hot off the presses.
Artist/Artists: Shag, Marco Almera, Bosko, Sunny Buick, Dave Burke, Kalynn Campbell, Dirty Donny, Crazy Al Evans, Richie Fahey, Rod Filbrandt, Mary Fleener, Bruce Gossett, Christine Karas, Joe Leonard, Sharon Leong, Mr. Lucky, Munktiki, Mitch O¹Connell, Lisa Petrucci, The Pizz, Isabel Samaras, Von Franco, and more.
Art.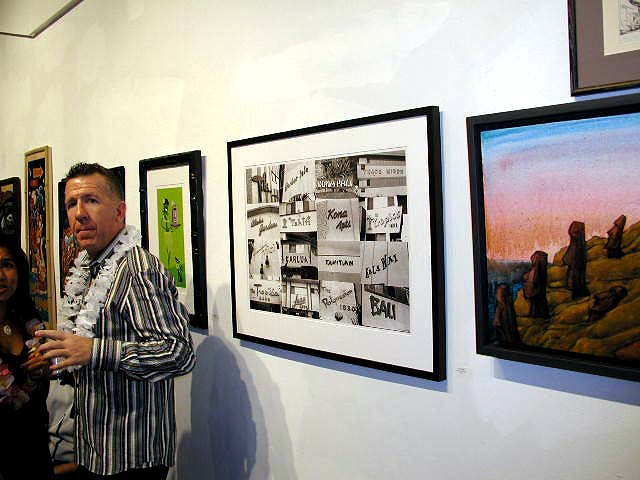 Art.


Art.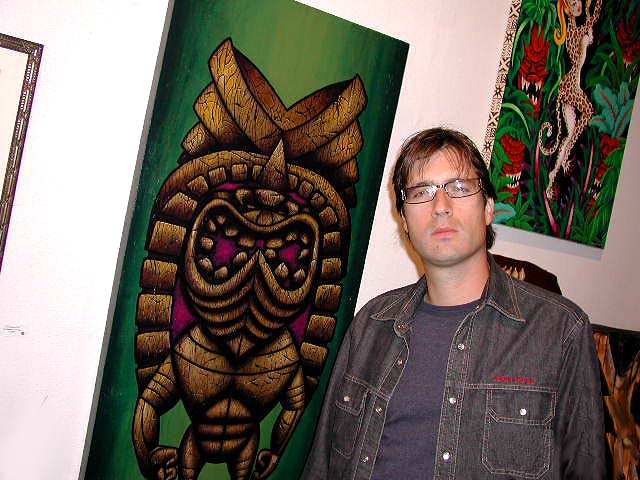 Art.


Art.


Art.


Art.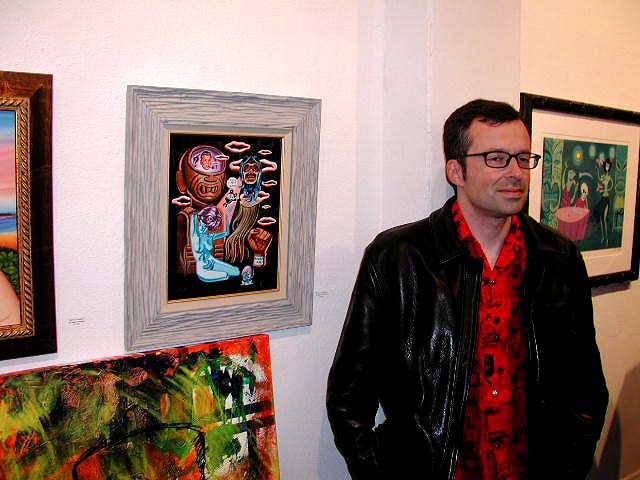 Art.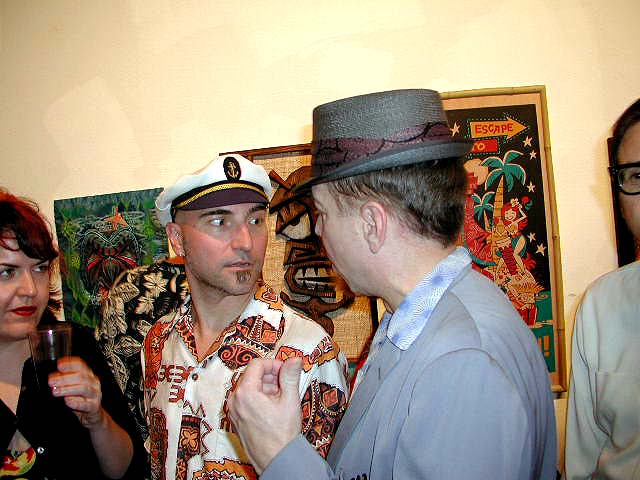 Ambience.


Book.


Overview.


Force field.


***
The Shooting Gallery
839 Larkin St.
San Francisco, CA 94109
415.931.8035