SAN FRANCISCO GALLERY OPENINGS
OUT AND ABOUT
MORE FIRST THURSDAY; 05.06.04
The Shooting Gallery: Tokyo Monster Show; various artists.
Comment: Serious art got you down? Lacking the scrotumular resilience to approach the gallery curator? Attitudinous explanations leave you lying face down in a puddle of words? Shooting gallery remedies all such situations, focusing on art as entertainment, as creations to behold and enjoy, likely a novel idea to some galleries. The premise for The Tokyo Monster Show is simple: "Over 30 artists pay tribute to Godzilla and his friends" in this homage to vintage Japanese monster movies. That's all you have to know. The art's generally good, as usual, and the crowd visually rich, as usual, and the neighborhood edgy, and you feel slightly uncomfortable, but in a good way-- like force-feeding with a refreshing aftertaste.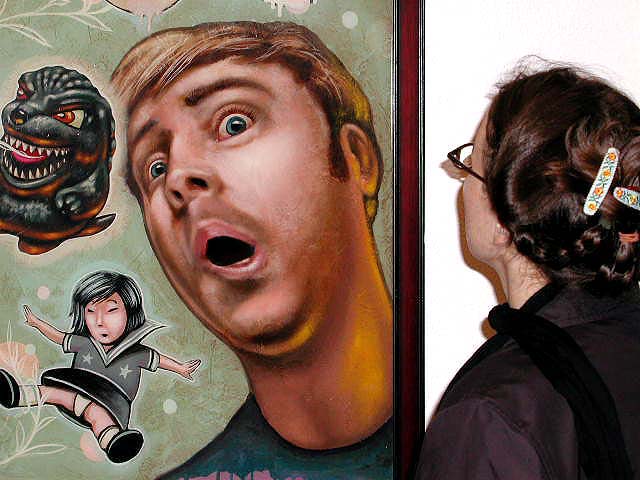 Pick.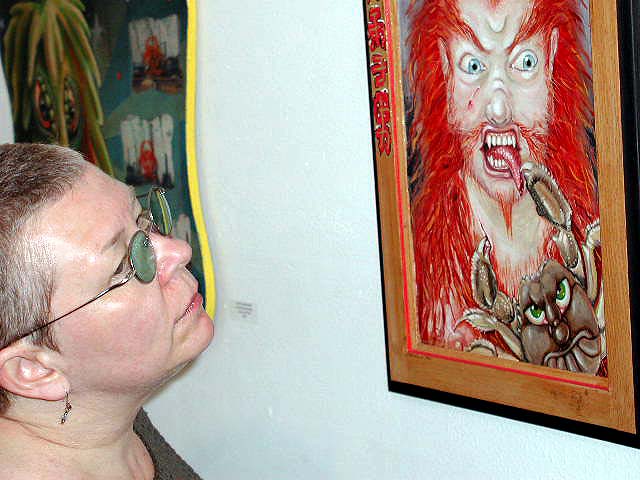 Art.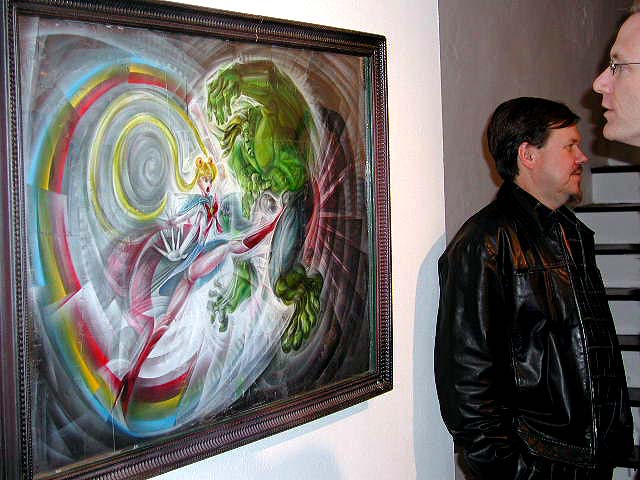 Art.


Art.


Art.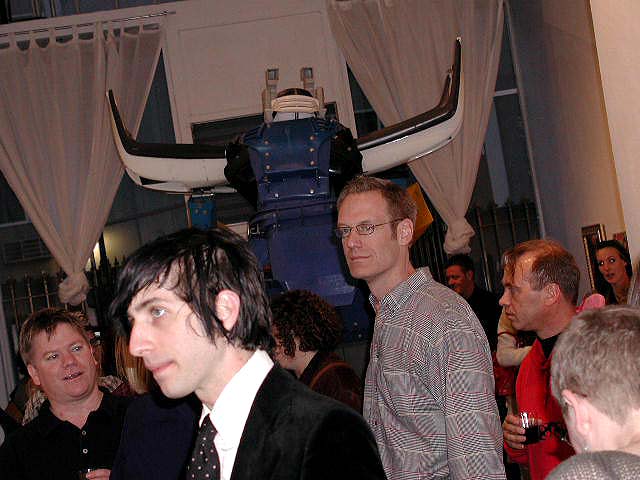 Audience.


***
SOMA Jiffy Lube Parking Lot, Seventh and Folsom: Truck You; event, art, performance by 12 artists.
Comment: A one-nighter art party consisting of half a dozen or so rental trucks in a parking lot, either filled with art or art environments (housing installations, so-called); galleries on wheels briefly open to the public. Add musicians, a street artist or two, and a generous number of happenings and performances, spontaneous and otherwise. The art left something to be desired, the concept did not, nor did the exuberance. And a superbly cost effective way to circumvent exorbitant event space rental fees. The evening appears to have been loosely affiliated with the San Francisco Art Institute, so loosely, in fact, that the opening announcement refers to the SFAI website, but not vice versa.
Art.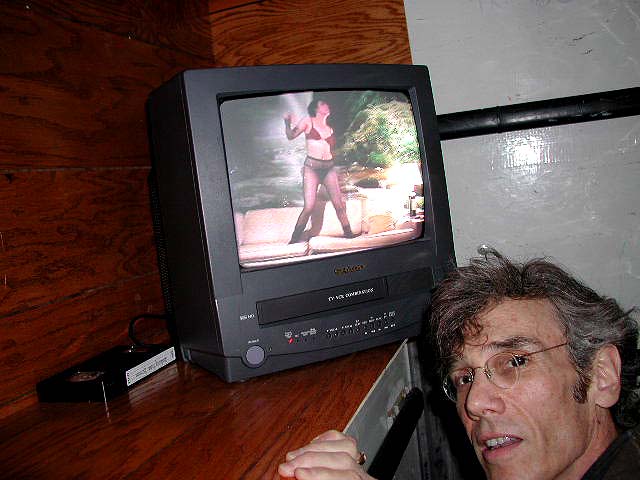 Art.


Art.


Art.


Party.


Gallery.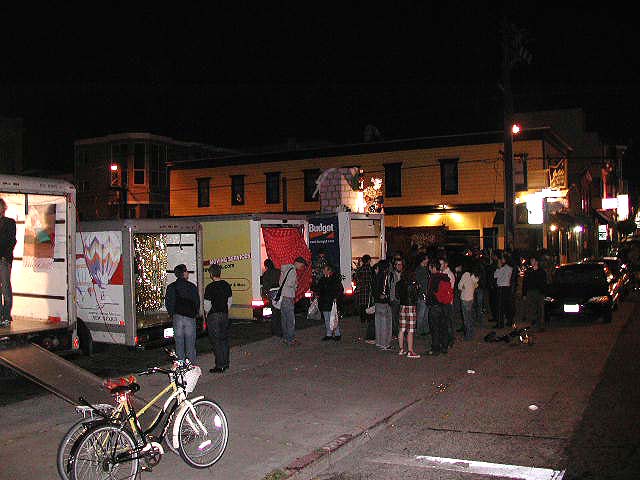 Concept.


Yet another:
FIFTY24SF (aka Upper Playground): Unframed Magazine; Gallery show and launch party.
Comment: Party, yes; art, sort of.
Art.


Overall.


Last one:
Punch Gallery: Sections.
Comment: Art by artists who "rarely if ever.... have the time to make art for anything other than the project they're getting paid for." Fair enough.
Art.


Partial.

April First Thursday; April 1, 2004