TERMINAL 22 (OAKLAND) - SKULLZ PRESS

Reported by Pilar Vree

01.01.10



Terminal 22: The Graff Show.
Artists: Abys, Adee, Anti, Atlas, Aware, Axis, Bees, BizR, Blame One, Bugs, Chez, Chip, Defie, Destroyer, Dment, Dytch, Esel, Faze GEna, Haste, HEx, Kasl, Match, Naka, Newa, Nicnak, Obses, Pastime, Quake, Romes, Sarrow, Safety First, Sibl, Stle, Task ONe, Timber, Tunks, Vows, Werm, Wesk, Zone, more.
Review and images by Pilar Vree: The Graff show is a triumphant showcase of the Bay Area's best graffiti art translated into gallery-ready pieces. With all the vibrant color, chaotic movement and street style inherent in graffiti, this show brings the train yard to the gallery for the rest of the world to admire.
Art by Aware.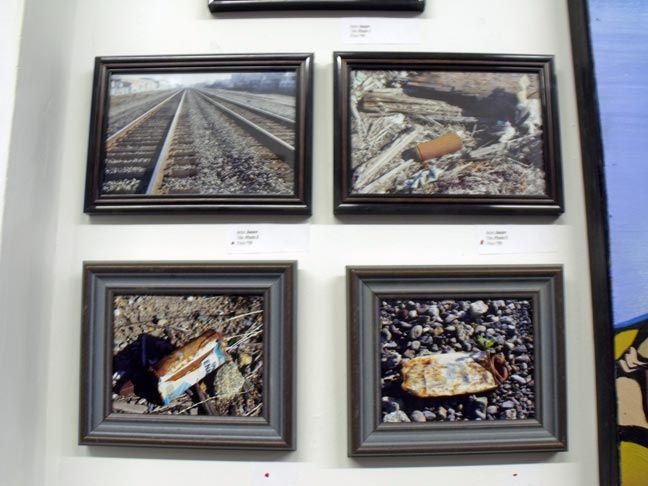 Photography by Aware.


Art by Safety First.


Art by Renos.


Art by various artists.


***
Skullz Press: Mike Giant.
Review and images by Pilar Vree: Art openings at Mike Giant's Skullz Press feel more like parties than art openings, what with the metal music and low lights and everyone dressed in black. But what would be a better setting for viewing the artwork? As usual, the show delivers classic pieces by this San Francisco staple.
Art by Mike Giant.


Mike Giant art.


***