<< Back to San Francisco Gallery Openings Reviews
Upcoming San Francisco Gallery Openings Calendar >>
***

Get your art fix fast: Instagram @alanbamberger
***
stARTup Art Fair at Hotel Del Sol: Opening Night San Francisco 2019
Comment by AB: Artists from across the country show all kinds of art in a kicky mid-century modern hotel setting. Every room in the place is transformed into a gallery and presents yet another opportunity for discovery and delight. Even the garage spaces on the ground floor overflow with options. The venue was absolutely packed for opening night which made navigating the situation a little tricky at times, however that only added to the excitement and anticipation. The upshot? Oodles of fun were had by all.
But hey, stARTup Art Fair producers-- I can't find a complete list of exhibiting artists either on the Art Fair website or anywhere else online. Or the artists from the stARTup LA fair for that matter either. What gives? Shouldn't being listed on your site be part of the deal for posterity purposes (and so reviewers like me at least include their names and give them a little props)?
Inquiries aside, here's a visual encapsulation of this year's panoply of aesthetic adventures...

What it is. stARTup Art Fair 2019 at Hotel Del Sol, San Francisco.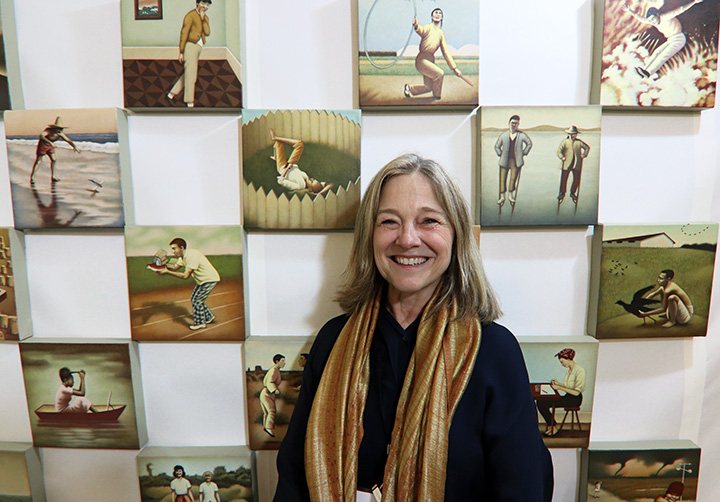 Dana Dekalb and her art - plenty to choose from here.


Joe Mangrum and his cosmic composite mandala art.


Johnny Botts and his art at stARTup Art Fair San Francisco.


Wall of enigmatic art by Angelique Benicio.


Angelique Benicio and her art in above image closer.


Unsettling art by Angelique Benicio up close.


Darkside art by Angelique Benicio.


Robin Denevan and his expansive abstractions.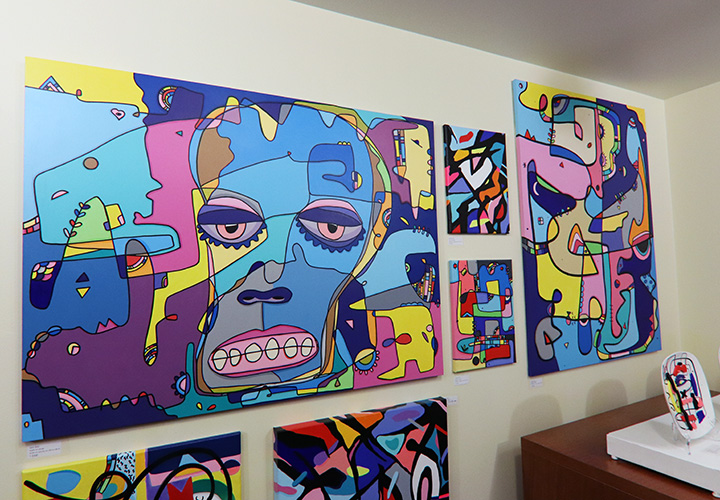 Art by Jaimi Flores.


Jaimi Flores and her art in above image closer.


Bedding still-life by Stephanie Serpick (high degree of difficulty).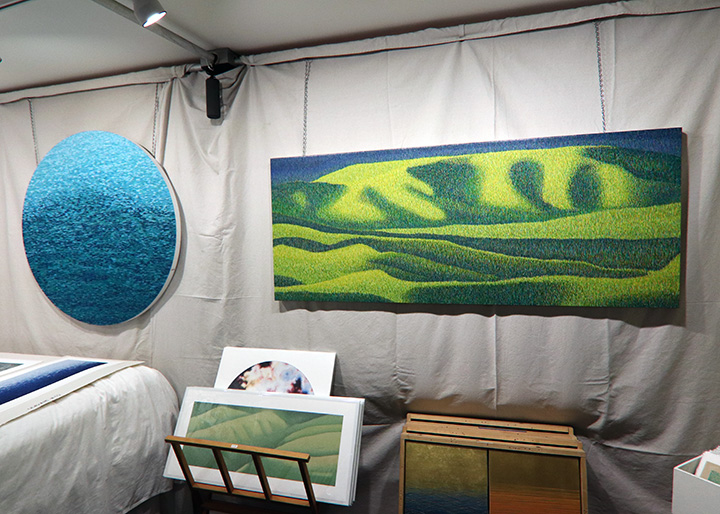 Pointillistic art by Kenneth Ober at stARTup Art Fair, Hotel Del Sol.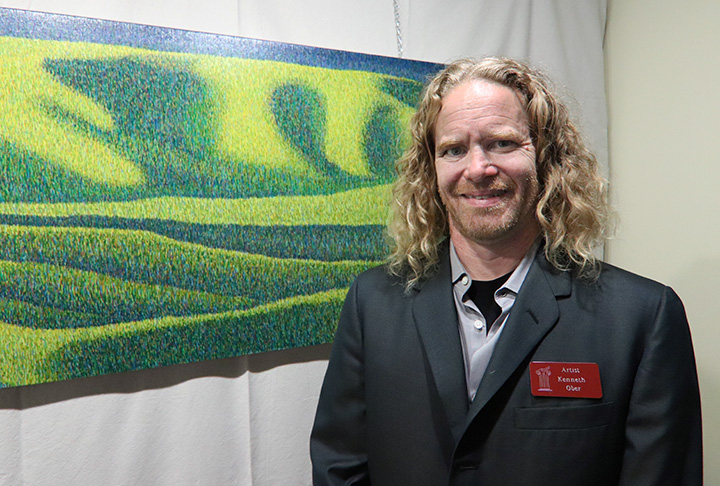 Kenneth Ober and his art in above image closer.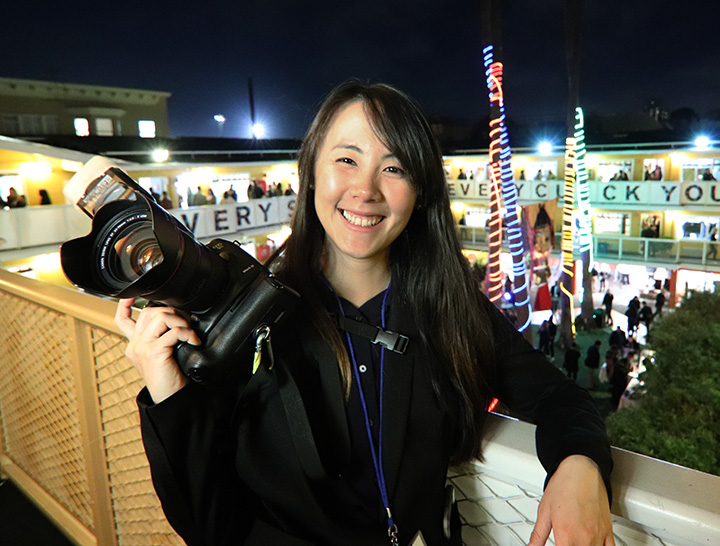 My favorite event photographer Mido Lee hard at work.


Wall of incised vintage hammer art by Clint Imboden.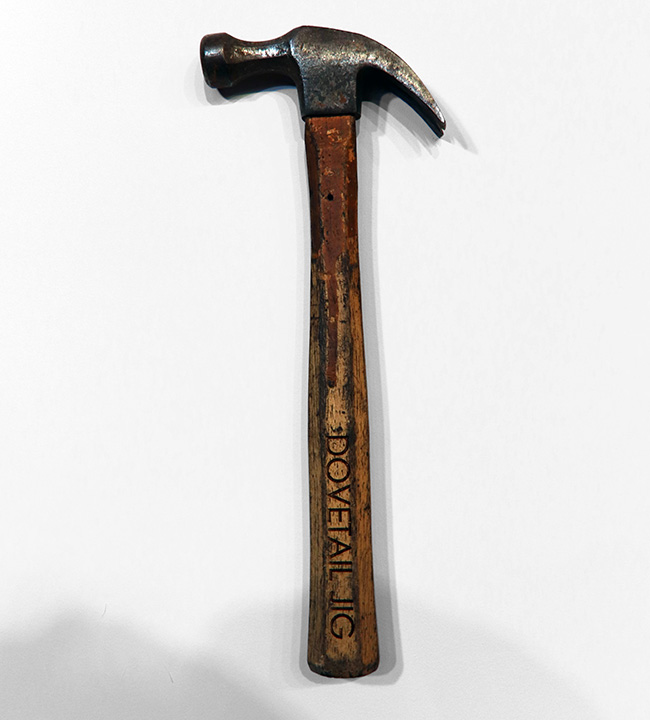 Hammer art by Clint Imboden in above image closer.


John Osgood and his art at stARTup Art Fair San Francisco 2019.


Jane B Grimm and her pure white ceramic art.


San Francisco artist Zedekiah Schild and his art.


Sequined faux taxidermy by Emily Maddigan.


Inscrutable art by Justine Serebrin.


Art by Eric Johnston.


Hi-gloss abstractions with resin coatings by Leslie Morgan.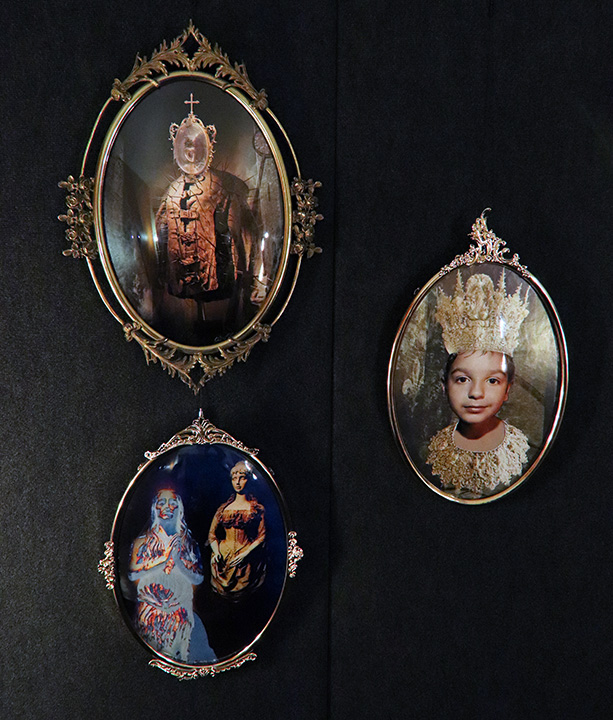 Embellished characters by Cathy Immordino.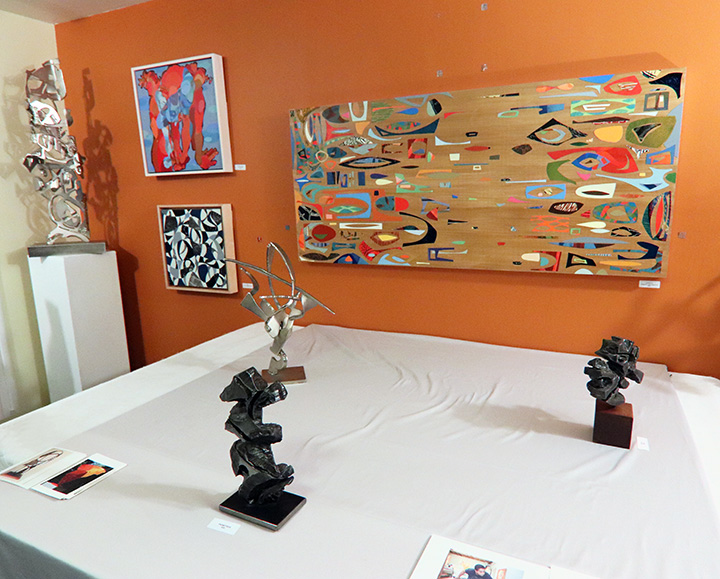 Wall art by Fernando Reyes; sculpture by Peter Dreyfuss.


Gallery owner Andrea Schwartz with gallery artist Piero Spadaro.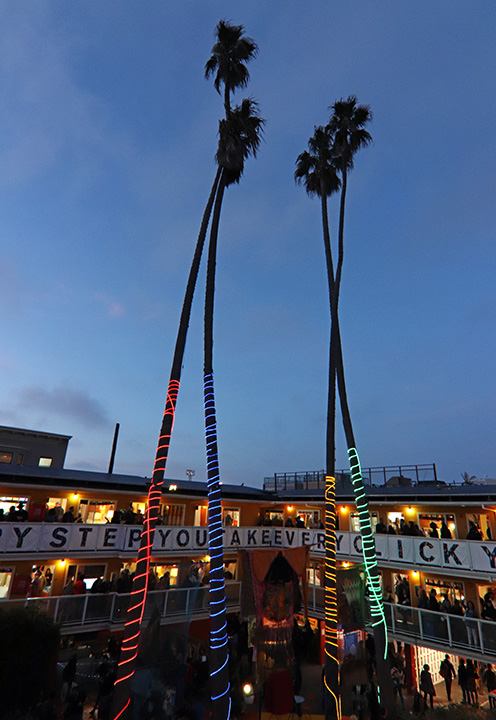 So long from stARTup Art Fair at Hotel Del Sol. See you next year.


***