<< Back to San Francisco Gallery Openings Reviews
Upcoming San Francisco Gallery Openings Calendar >>
***

Get your art fix fast: Instagram @alanbamberger
***
stARTup // Small Works: at The Midway
Artists: Heather Allison, Jamie Banes, Sarah Barsness, Georgia Bell, Clovis Blackwell, Graham Blake, Heidi Brueckner, Robin Denevan, Linden Eller, Miles Epstein, Rebecca Fox, Theresa Giammattei, Jenny Guan, Gale Hart, Audrey Heller, William Hill, Marilynn Host, Phillip Hua, Susan Kurland, Linda Larson, Gillian Loop, Kurisutein Lopusnak, Camila Magrane, Barbara Maricle, Heather McFarlin, K'era Morgan, Dennis Parlante, Whitney Pintello, Tracy Piper, Silvia Poloto, Uma Rani Iyli, Fernando Reyes, Mike Sanchez, Case Sandberg, Francesca Saveri, Larraine Seiden, Tim Svenonius, Silvia Tafur, Victoria Veedell, Julia Wald, Beth Davila Waldman, Kevin Woodson.
Comment by AB: Affordable small and medium-format works of art are the order of the day here. On tap this weekend, over 40 area artists offer up a wide range of options including photography, mixed-media, digital images, prints, paintings, sculptures and collage. Prices start at under $100. Get up close and personal with the art and artists of your choice.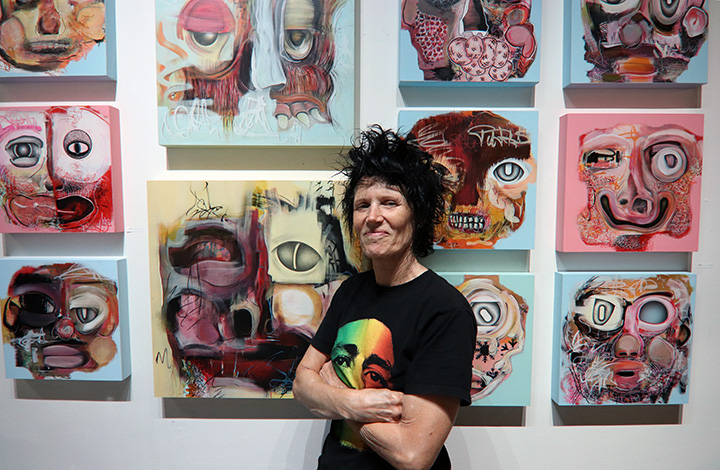 Painting and sculpture from Gale Hart at stARTup Small Works.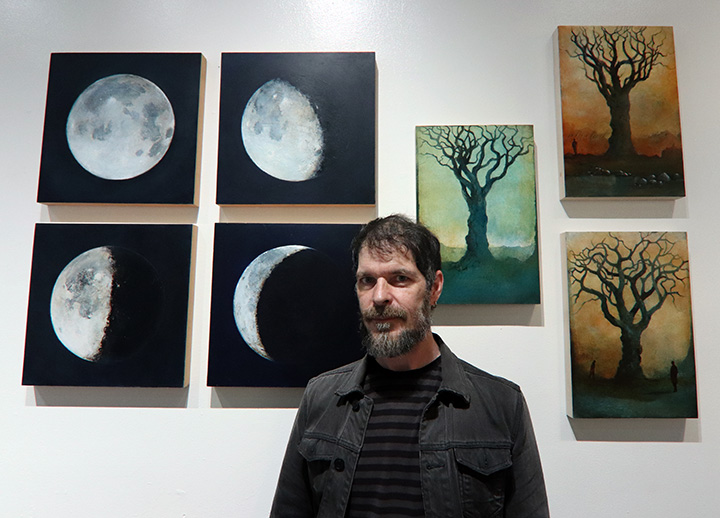 Things that go bump in the night c/o Tim Sevonius.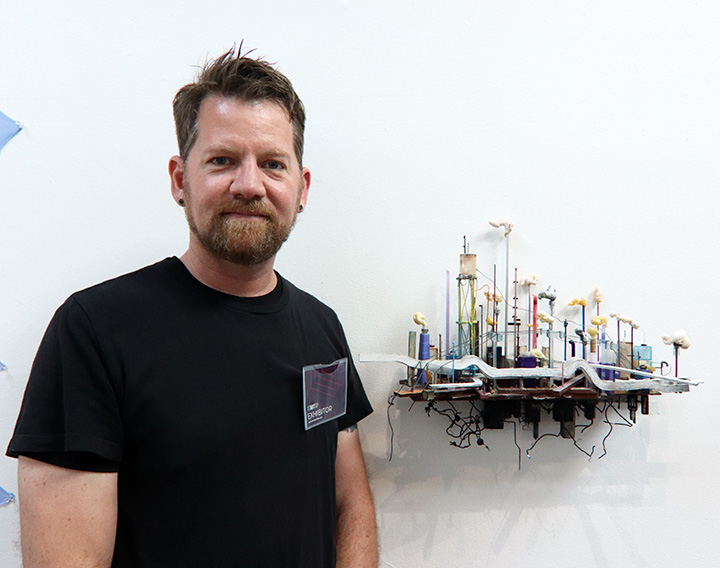 Jamie Banes and his miniature metropolis art.


Linda Larson & her deep lush detailed greenery (like 'em). Attractively priced!


Silvia Poloto offering works priced from $100-$2500.


Phillip Hua and his mixed media art. Always good.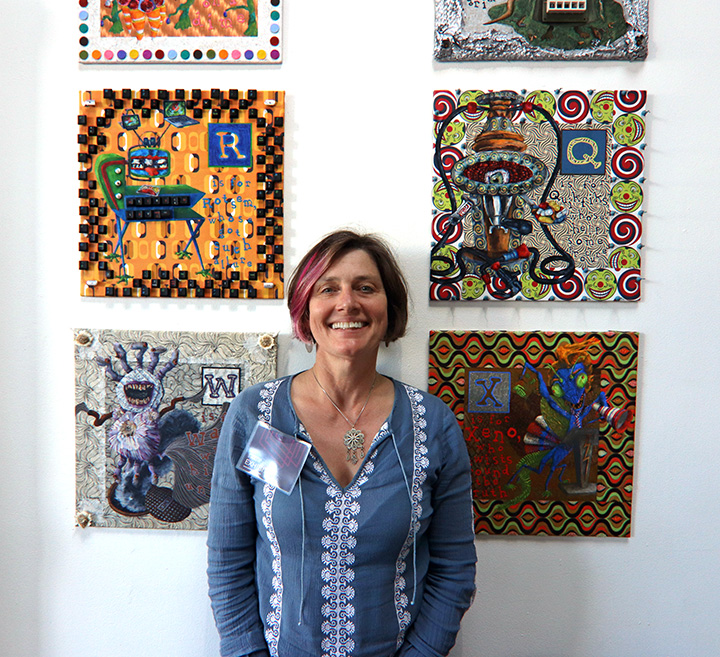 Heidi Brueckner and her art - published as a book. Originals $1500. Prints $40.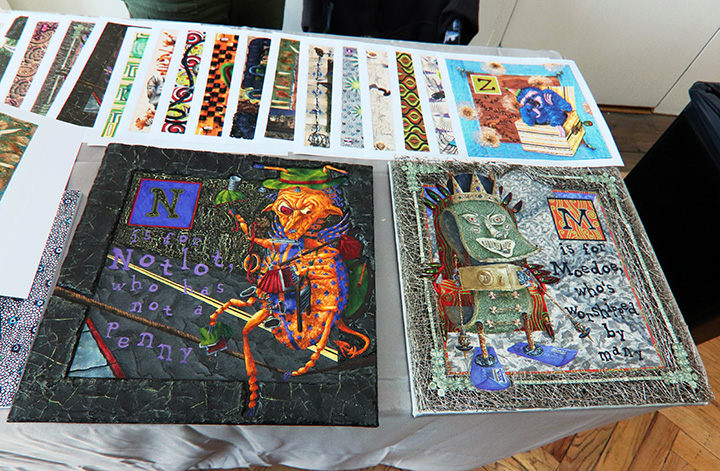 The one on the right has a straight-pin frame - Heidi Brueckner art.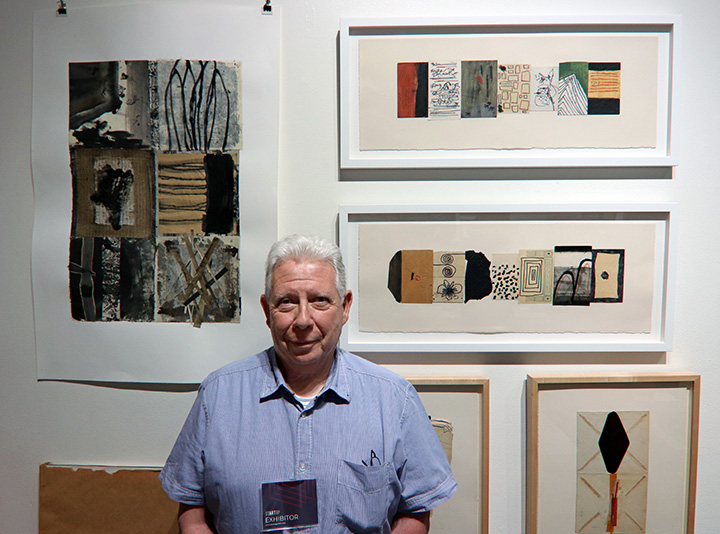 Dennis Parlante and his classic collage.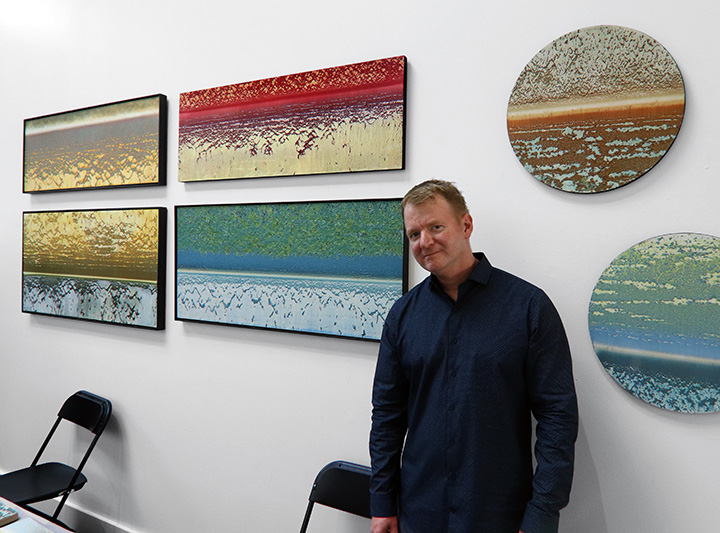 Robin Denevan and his art. Priced $500-$4500.


Veteran Oakland gallery owner Joyce Gordon + Kevin Woodson + his art.


Beth Waldman and her art.


Art by Graham Blake.


Fernando Reyes and his art.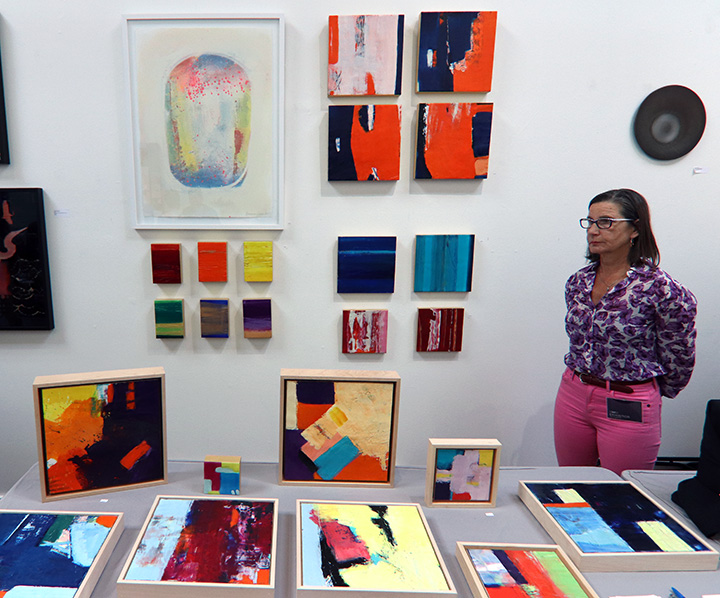 Francesca Saveri and her art at stARTup Art Fair Small Works.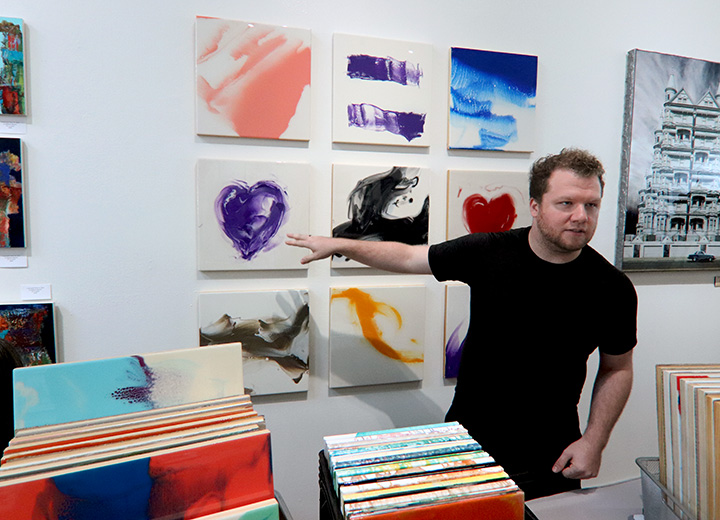 Case Sandberg discoursing on his art.


Larraine Seiden and her art.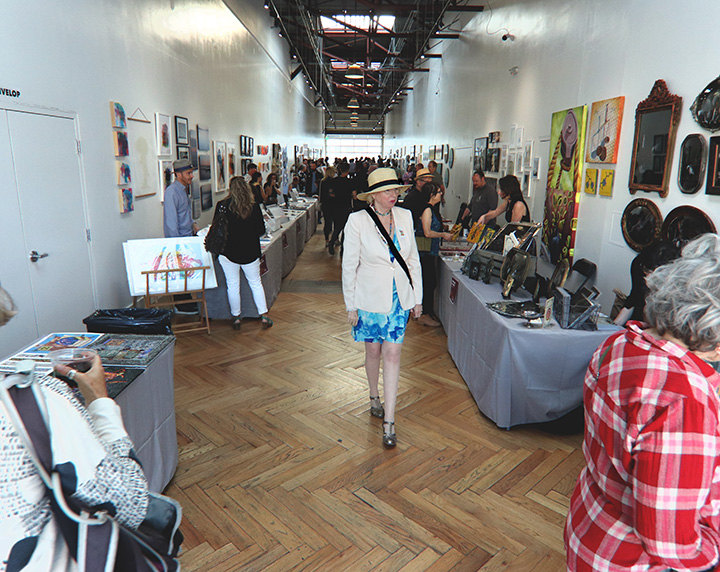 Long view - stARTup Small Works at The Midway. See you next time!


***