<< Back to San Francisco Gallery Openings Reviews
Upcoming San Francisco Gallery Openings Calendar >>
***

Get your art fix fast: Instagram @alanbamberger
***
San Francisco Art Book Fair at Minnesota Street Project: SF Art Book Fair 2019
ExhibitorsB:2nd Cannons Publications, 34 Trinity Arts & News / G. F. Wilkinson Books, 6 Decades, 871 Fine Arts, Altman Siegel, Anthology Editions, Aperture, Art Metropole, ARTBOOK | D.A.P., Aventures Ltd. Press, BASEMENT, Benjamin Critton Art Department, Blum & Poe, Bolerium Books Inc., BOMB Magazine, Book and Job Gallery, BOOK/SHOP, Can Can Press, Canyon Cinema, Case Publishing / shashasha, Catharine Clark Gallery, CCA Hybrid Practice, Chronicle Books, Coloured Publishing, Colpa Press, Container Corps, Conveyor Editions, Creativity Explored, Dale Zine, Deadbeat Club, DUM DUM Zine, Eggy Press, Emigre, Endless Editions, Et al., The Everyday Press, aka Bunker Basement, Fillip, FIST, Floss Editions, Fraenkel Gallery, The Fulcrum Press, Gagosian, Gallery 16, Gato Negro Ediciones, Genderfail, Hassla, Hat & Beard Press, Here Press, Hesse Press, Hi-Bred Studio, THE ICE PLANT, The Idea of the Book, illetante collective, Inventory Press, Issue Press, ISSUES, J&L Books, Joy of Being, Kayrock Screenprinting, Kris Graves Projects, Kunstcapades, LAND AND SEA, MacFadden & Thorpe, Martian Press, modlitbooks, Monograph Bookwerks, MOREL books, Most Ancient, MSP Editions, Nazraeli Press, Needles & Pens, New Documents, NIAD Art Center, Night Diver Press, Onomatopee Projects, Other Books, Paper Monument / n+1, Park Life, Paulson Fontaine Press, People I've Loved, Peradam Press, Pier 24, Print in Progress, Publication Studio San Francisco / P.E. Area / 2727 California Street, R-ev, Ratio 3, RE/Search and Search & Destroy, Real Time and Space, Risotop, RITE Editions, SF Cinematheque, SFAI Bookmaking, Side Issues, Siglio, Silent Sound, Silver Sprocket, Sming Sming Books, Soberscove, Stripe SF, Tan & Loose Press, TBW Books, These Days, Tim Lahan, Tiny Splendor, Tropic Editions, Unity Press, Vacancy Projects, Verge Center for the Arts, Visible Publications, Wendy's Subway, Witty Kiwi, Wolfman Books, zingmagazine | Almighty & Insane Books.
Comment by AB: The San Francisco Art Book Fair is one of the best art events of the year and only getting better. Nothing else compares. An international array of dealers, like for instance from Japan, Italy, Venezuela, Germany, Mexico, UK, etc, etc, journey here to present an outstanding array of wares. Exhibitors encompass everything from small presses and boutique print publishers to major international galleries and specialist rare & out-of-print booksellers.
Acquisition options include books, limited edition prints, fashion, original works of art, vintage and collectible items, artist books, unique books, magazines, photographs, posters, gallery and museum catalogues, broadsides, and much more. Those of you who collect art on a budget will be absolutely inundated with works priced at under $100, with some starting as low as $10. They're mainly prints, but by an astonishing range of artists, from emerging to acclaimed. There is so much to see and buy, your head will spin. I guarantee it. Don't miss next year's.

Photographs at Morel Books, all the way from the UK at SF Art Book Fair.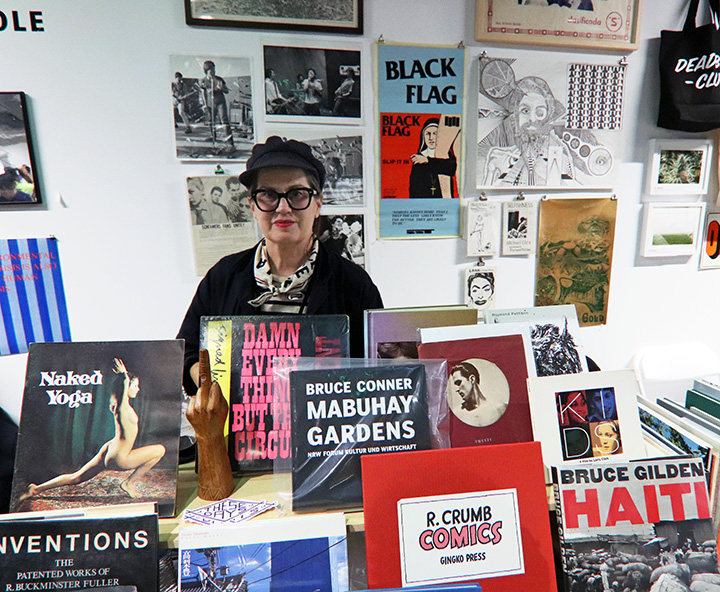 Punk, New Wave, New Age, and more at These Days, LA.


Yummy prints by Lam Truong at Tan & Loose Press. Only $30!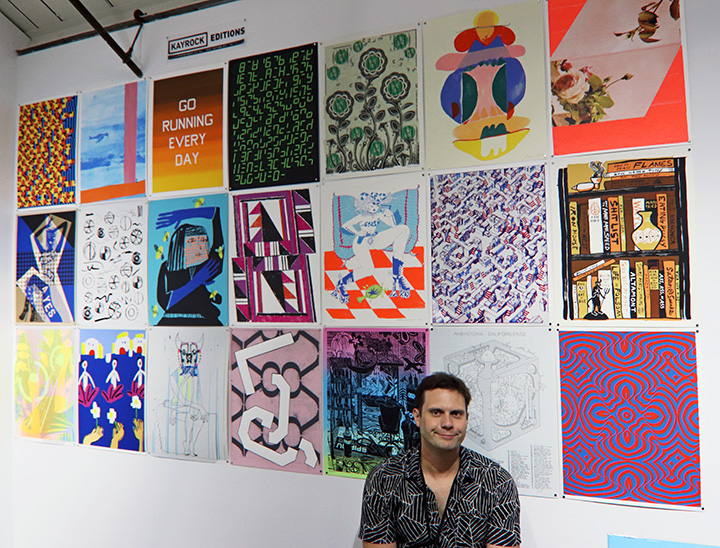 Always a great selection at Kayrock Editions, NY.


The venerable V Vale at RE/search and Search & Destroy.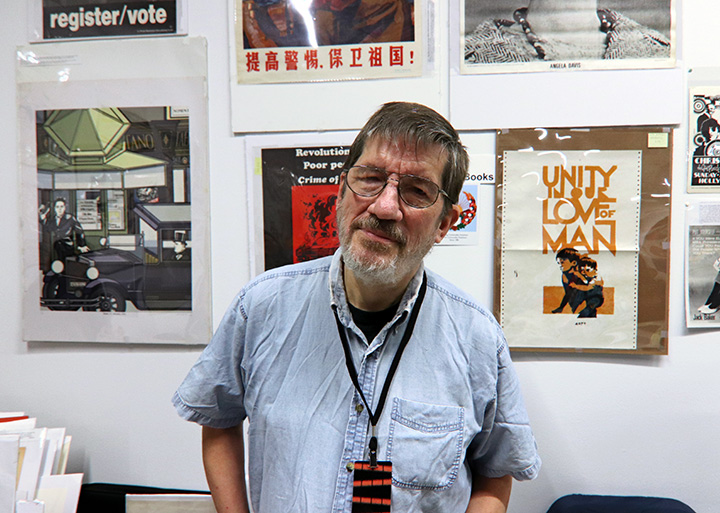 John Durham of Bolerium Books, SF - social, political & alternative everything.


What have we here? Egg books from The Everyday Press, London. Only $25 each.


Arnaud Desjardin shows what's inside. Each one unique, limited to 25 copies.


Art books available from Blum & Poe at the San Francisco Art Book Fair.


Portable handmade literary popups from Chris Sollars.


One more from Chris Sollars sculptural literary popups.


Prints starting at only $10 each c/o Night Diver Press.


Lee Reymore of modlitbooks, San Francisco.


Unique book of drawings and stickers by Richard Prince at Gagosian.


One more from Richard Prince at Gagosian. The book is priced at $350K.


Verge Center for the Arts, Sacramento, CA.


A little bit of everything at Ratio 3.


The opening night crush - San Francisco Art Book Fair. Love it!


***