TRIANGLE - BRAUNSTEIN/QUAY - HOSFELT

CHANDLER - MERIDIAN - MICHAEL ROSENTHAL

ARTZONE 461 - MINA DRESDEN - ROOT DIVISION

RECEIVER - SHOOTING GALLERY - WHITE WALLS

GALLERY THREE - FRANKEE UNO

ART GUILD OF PACIFICA - CENTER FOR SEX AND CULTURE

(with assistance from DeWitt Cheng, Kathryn Arnold and RWM)

09.12.09



Triangle Gallery: Stephanie Peek - Uncertain Riches; Masahiro Mori; Richard Sargent.
Review and images by Kathryn Arnold: The exhibition "Uncertain Riches" with floral paintings by Stephanie Peek creates visual metaphors. At first appearance, there are similarities between the Baroque still-lifes of the 1600s but these are without containers and seemingly without the strong organizational features. The deep, usually dark, depth of space conveys a sense of free falling, as if the flowers are floating down onto the depths of a coffin or into depths of a burial spot. These paintings are luscious, full of soft detail, and fill multiple walls of the gallery space. Open composition with no end or beginning. Alongside on separate walls inside and along the exterior of the gallery are soft focused photographs of Masahiro Mori and multifaceted works of Richard Sargent.
Review by RWM: Beautiful depiction of flowers, sometimes with abstract backgrounds. The flowers are sometimes abstract as well, other times with fine detail. They remind one of still-life paintings and pictures of old, but the message is surely contemporary. There is beauty. The images are uplifting.
Paintings by Stephanie Peek.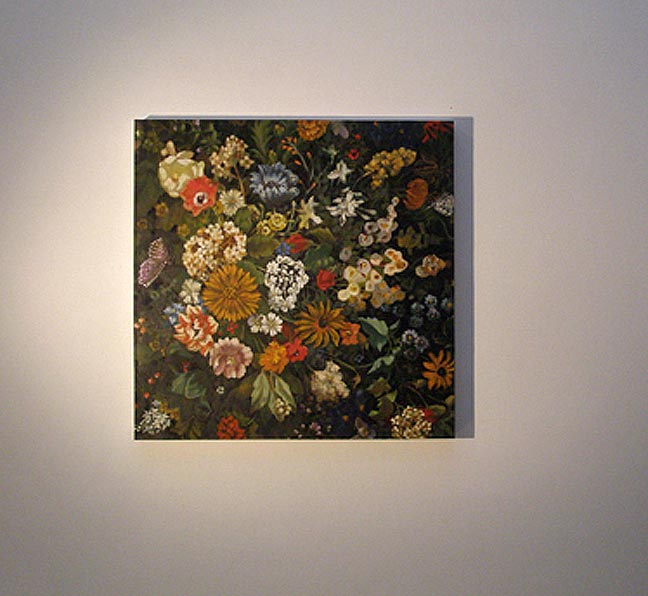 Art by Stephanie Peek.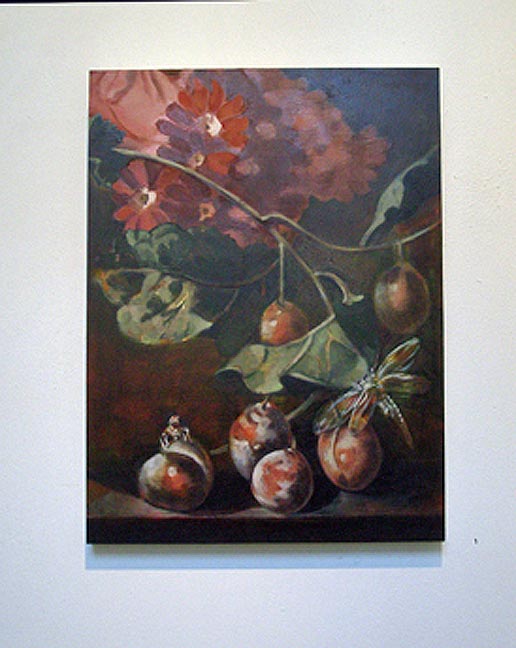 Stephanie Peek art.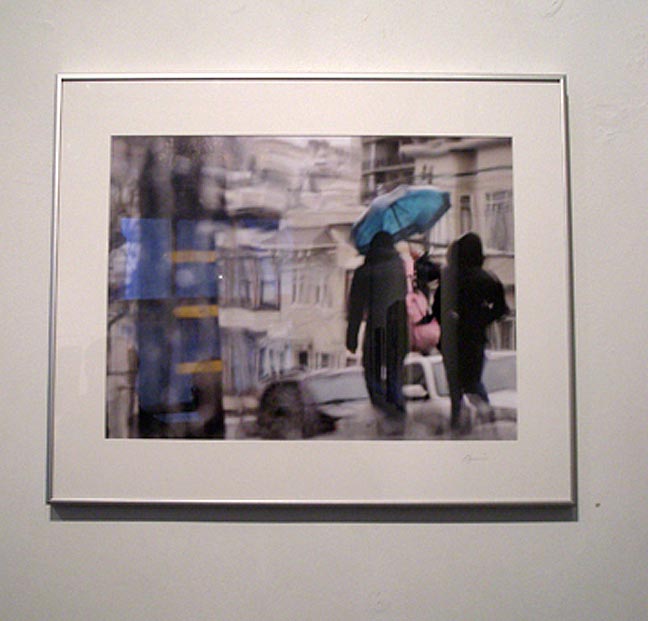 Photography by Masahiro Mori.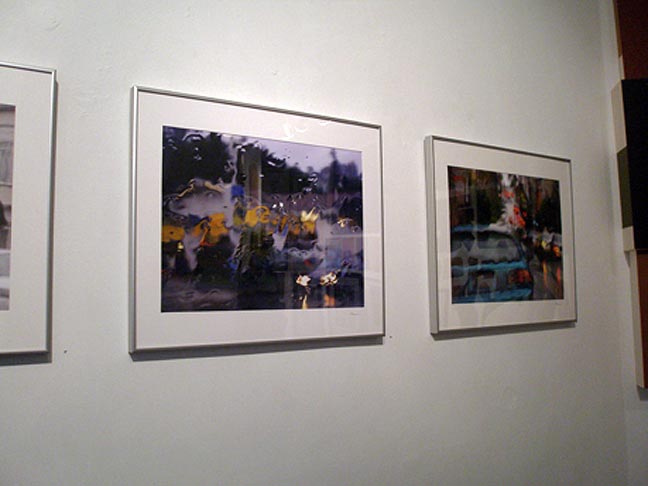 Masahiro Mori photographs.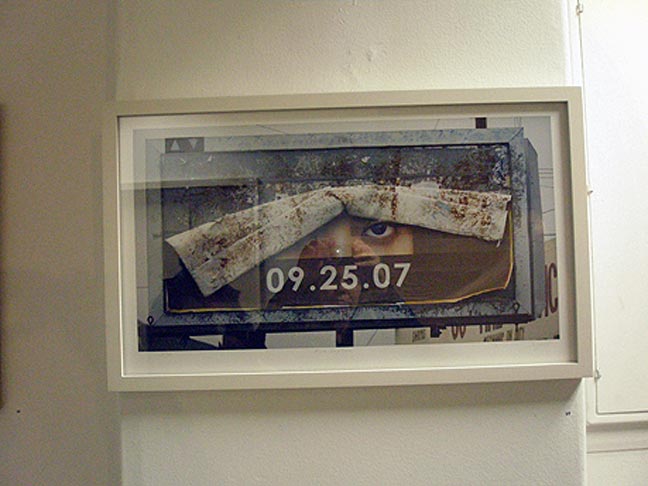 Photography by Richard Sargent.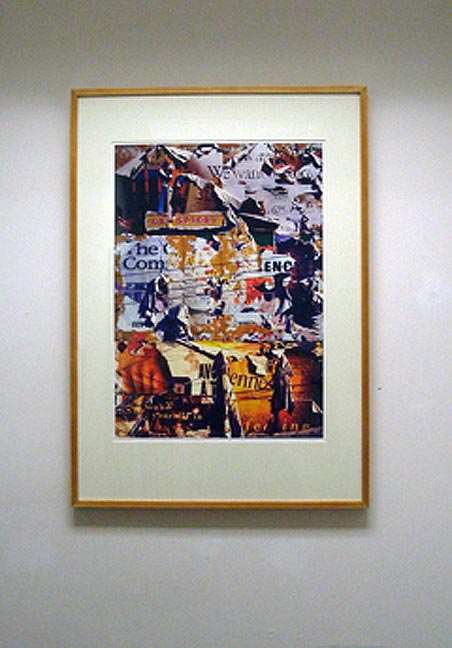 Photograph by Richard Sargent.


Census.


***
Braunstein/Quay Gallery: Kyle Reicher - Icons of Childhood.
Review and images by Kathryn Arnold: Kyle Reicher "Icons of Childhood" is exhibiting here at Braunstein/Quay Gallery, South of Market. Teddy bears, toy airplanes and more-- fashioned from a steel-like medium. I especially notice the airplanes-- some are stacked in piles along the floor; others embellish the wall spaces. The entire back space seems to be filled with airplanes and I recognize Reicher is using these as an important personal symbol. There are balancing figures set on long poles-- perhaps a reference for life as it is. The gallery is packed-- great turnout!
Sculpture by Kyle Reicher.


Kyle Reicher art.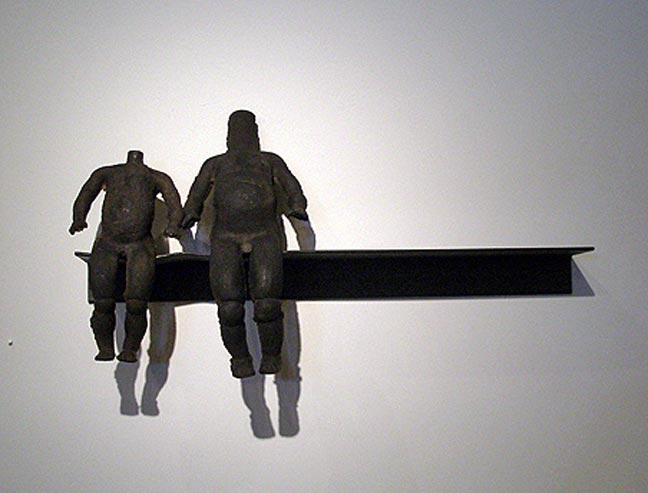 Kyle Reicher sculpture.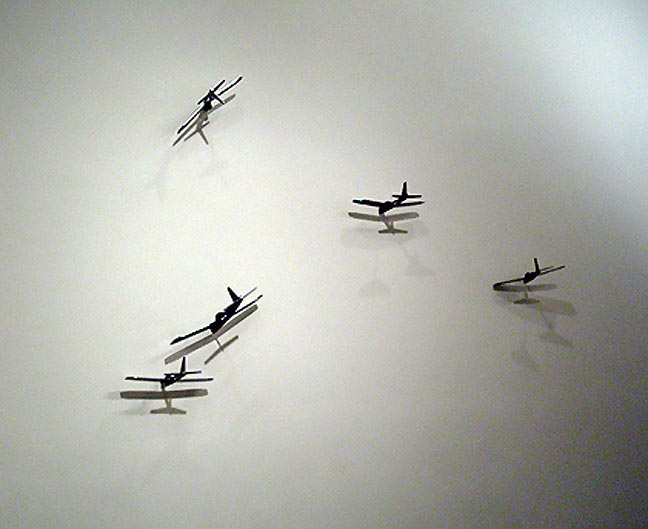 Sculpture by Kyle Reicher.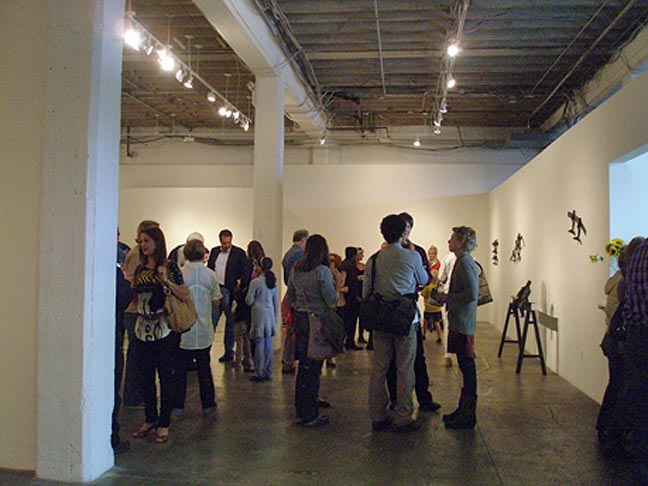 Long view.


***
Hosfelt Gallery: Gideon Rubin - Mexican Summer; Crystal Liu - Give Us Our Dream, Part One.
Review and images by Kathryn Arnold: Hosfelt Gallery (in the same building as Braunstein/Quay) has a quiet exhibition up, the flower photographs of Crystal Liu "Give Us Our Dream: Part One," and the figural paintings by Gideon Rubin, "Mexican Summer". This is simply a subtle and beautiful exhibition. The softly focused flower photos of Lui's are taken from freezing flowers in large chunks of ice and then as they are thawing (I imagine), shooting them. They are sparkling moments in time, just before the wilting effects and the bruising effects of thawing vegetable matter come into play. Floral colors of oranges, yellows, violets with white create the palette.
Rubin's figural paintings do contain elements of abstraction-- just where needed. Recreating a time and place in memory and old photos (maybe), the process of painting reflects the content. Subtle layers of paint form the images which come across as single separate figures. Isolation from surroundings plays a part in developing meaning. Poetry-- in visual form. Creative solitude in childhood.
Photography by Crystal Liu.


Crystal Liu photography.


Paintings by Gideon Rubin.


Gideon Rubin paintings.


Art closer (Gideon Rubin).


Art by Gideon Rubin closer.


***
Chandler Fine Art: Alexandra Frank - Kubla Khan, Illustrations Based on the Poem by Samuel Taylor Coleridge.
Review and images by Kathryn Arnold: Multiple works greet upon entering Alexandra Frank's exhibition at Chandler. Taking from the poetry of Kubla Khan, she has developed a series of works. "Illustrations Based on the Poem by Samuel Taylor Coleridge" read almost like journal pages with each page reflecting qualities of the poem alongside and imaginative interpretation. The works manifest a very direct approach, and although I did not take notes on the medium used, appear to be either gouache, ink, watercolor or thin acrylic, or a combination of these. Slightly abstract images of landscapes, some buildings and more-- some have the feeling of surrealist explorations with image making. Colors reflect times of day and/or the seasons.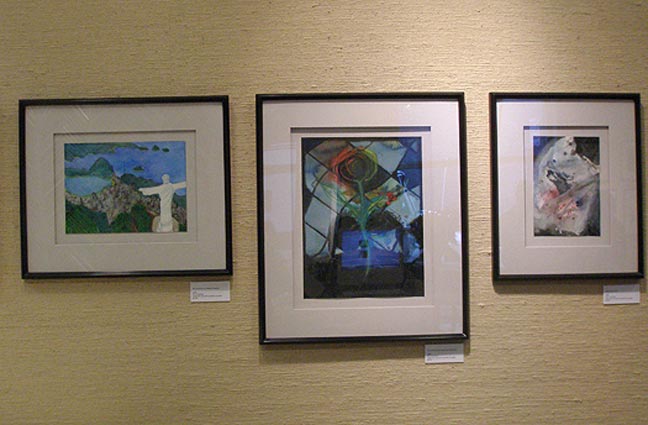 Art by Alexandra Frank.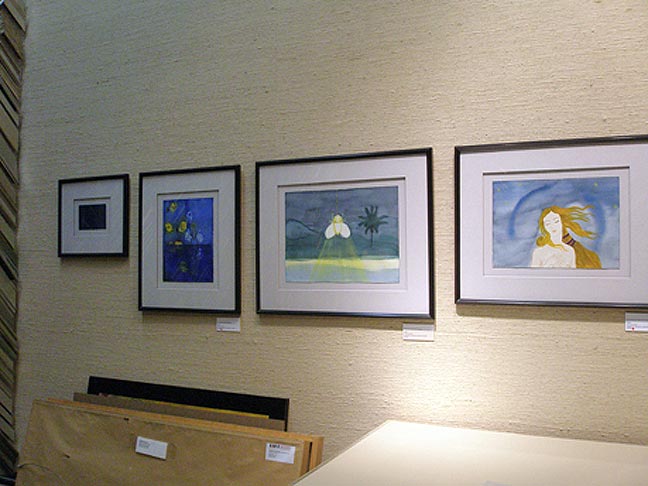 Alexandra Frank art.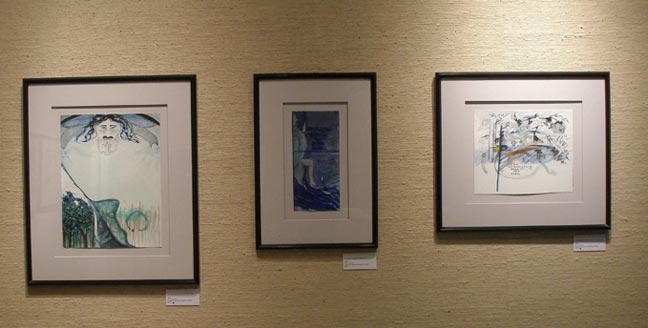 Art by Alexandra Frank.


***
Meridian Gallery: Concerning the Forest - The Work of Sandy Walker. Curated by Theres Rohan.
Review by RWM: Lost in the woods, but so much fun anyway. The monochromatic images are profound and inspiring. It is what one takes back from a trip out into the woods that is here on display.  Though Sandy Walker does not employ a lot detail and abstraction, the work is inspiring. One may wish to visit the woods again after seeing these works. The experience is explored in so many ways.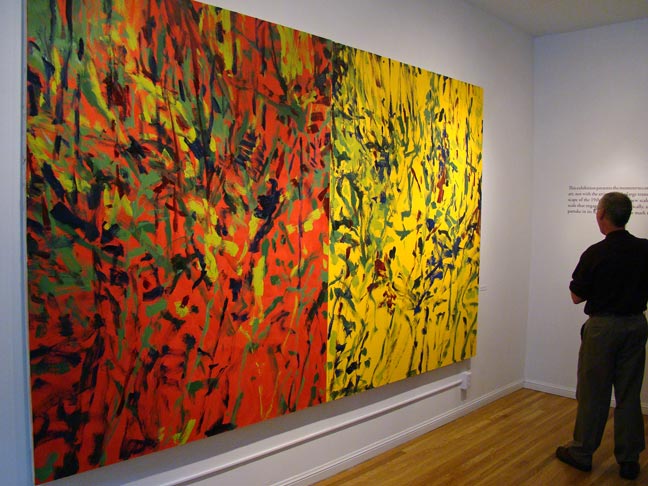 Art by Sandy Walker.


Paintings by Sandy Walker.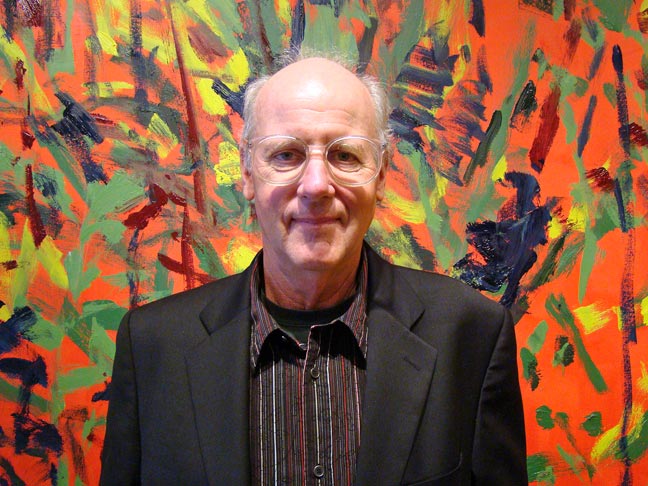 Sandy Walker against a backdrop of his art.


Sandy Walker art.


Works on paper by Sandy Walker.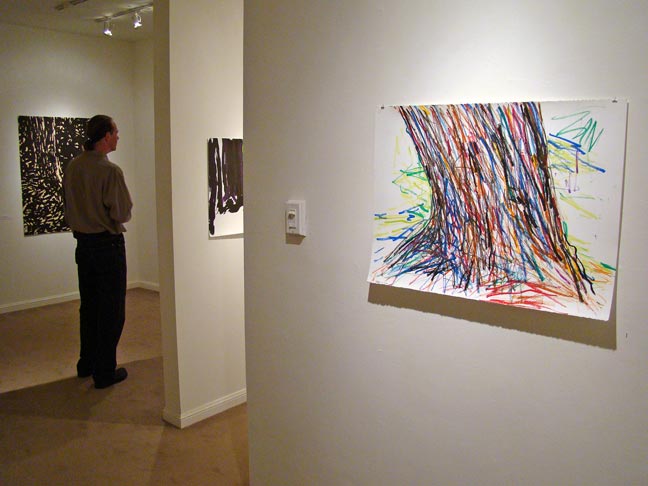 Sandy Walker works on paper.


Art by Sandy Walker.


***
Michael Rosenthal Gallery: Above, Below and What Falls Between - Jane Hambleton.
Review by Kathryn Arnold: If you haven't been to this gallery yet-- it is a must-- their program is well-developed and the passion for art is reflected in the innovative approaches seen with the exhibitions.
Tonight I view works by Jane Hambleton in an exhibition titled "Above, Below and What Falls Between." The subtlety of the graphite mixed with the paper surfaces quickly brings to mind Toba Khedoori, someone whose works I have been in love with since first seeing them many years ago in Kansas City. However Hambleton's works are completely her own and she not only uses graphite on paper but acrylic-based gels and paints along with oils-- creating a sense of immersion. Occasionally she blends a powder-bluish pigment extending past boundaries. Yes, this is connected to water yet the way color is used is not necessarily connecting with that-- it lies within a symbolic realm as well.
Her figural swimmers are laid out within her compositions in such a way as to create analogies and metaphors by their physical relationships. One is brought into the work by the surface seductions and thus invited to look deeper. The figures almost float on the papers, enhancing the sensation of them being suspended in a watery medium.
I have many favorites, one of them being a vertical work with a mirrored figure across the horizontal dividing line titled Looking In (2009 , graphite, acrylic gel medium, acrylics and oils on paper 80" x 30"). The upper section establishes a solid figure, nicely rendered in graphite, walking away from you in swim trunks. (The water safety and lifesaving theme is showing here.) The lower section containing the mirrored figure is partially submerged in powder-bluish cyan with handwritten text scrolling behind him. The figure has lost his human identification here along with substantiality and is seen more as spirit or soul, giving an impression of leaving the body.
Great exhibition, nice work!
Review by DeWitt Cheng: Jane Hambleton's drawings/paintings on large sheets of unframed/unstretched printing paper resurrect old photos of people swimming and diving (remember when only women wore bathing caps?), handwritten letters, and illustrations from books, and give them metaphoric meaning, as evidenced by the show title, Above, Below and What Falls Between. Says Hambleton, "Water has been a reoccurring theme in my work as in my life... It can be a great source of comfort and relaxation, but for some, also a place of turmoil and danger. I am interested in these contradictions; in the opposing states of life and death and what falls in between. Looking for visual metaphors for these ideas I?ve referenced vintage lifesaving and water safety books that I?ve collected over the years. Through drawing and painting I appropriate the photographic illustrations of the different lifesaving and swimming techniques included in the manuals. I deconstruct the physical environment the figures inhabit and then reconstruct that in the abstract as pure texture and color panels accentuating the psychic state in which the figures are immersed. Color is symbolic and emotive; watery blues, bones whites and blood reds further emphasize states of fear or calmness."
Art by Jane Hambleton.


Jane Hambleton art.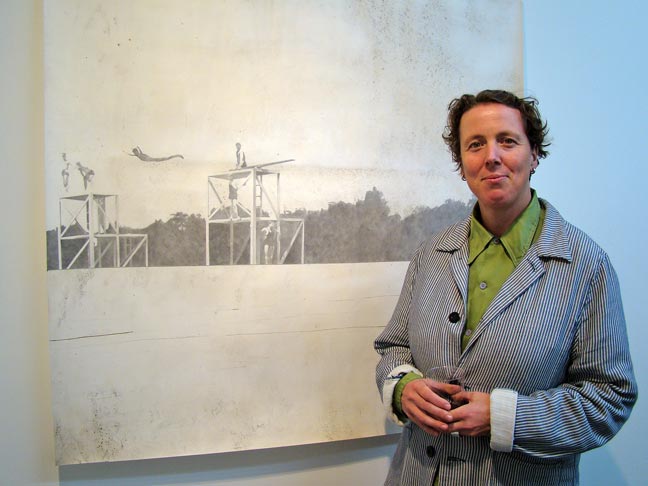 Jane Hambleton and her art.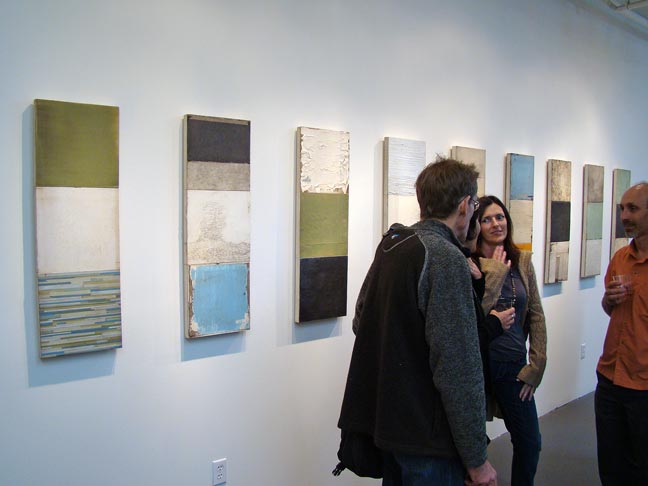 Art by Jane Hambleton.


Jane Hambleton art.


***
ArtZone 461: Gage Opdenbrouw - Recurring Dreams of Light Throughout the Teees; Jose Ramon Lerma - A Survey of Works, 1947 to the Present.
Review by DeWitt Cheng: Gage Opdenbrouw is a realist painter who does figure paintings and landscapes. This series, Recurring Dreams of Light Through the Trees, depicts forests, both impressionistically and semi-abstractly. Monet and Welliver come to mind; also Burchfield, perhaps (is it the Aspens?). Can't get into a national park this year? "Yosemite Valley," a mere Bierstadtean 91x110 inches, will be perfect for your McMansion's Great Hall.
Jose Ramon Lerma is a veteran Bay Area artist who has somehow eluded-- well, at least, not pursued-- the attentions of the art world, 'til now, anyway. A few years ago he was honored by the SF Board of Supervisors for his achievements. Nice selection of work here, from his Surrealist/Los Tres beginnings in the late Forties through AbEx (for which he is usually associated), and Pop, to his current conceptually oriented assemblage sculpture. On his early career: "The [Korean] war has pushed and liberated me. There was no fear of the abyss. I became open to everything and let my feeling come from the inside." A documentary film is in the works.
Review by RWM: Outdoor forest scenes depicted here with more color and detail, but on close examinination approaching the abstract. The paintings are not monochromatic, though they play with the idea, ultimately yielding to color schemes. One can get lost in these shimmering colors. The work evokes our previous experiences in the woods with wonder. 
Art by Gage Opdenbrouw.


Gage Opdenbrouw takes a walk in his own woods.


Gage Opdenbrouw paintings.


Art by Jose Ramon Lerma (image c/o DeWitt Cheng).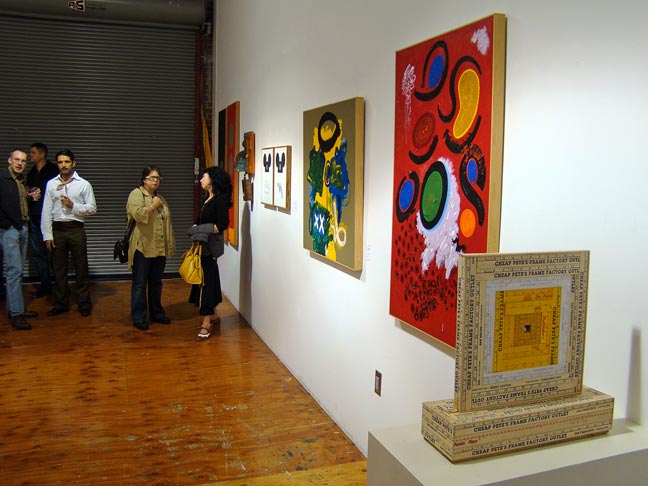 Jose Ramon Lerma art.


Jose Ramon Lerma art closer (image c/o DeWitt Cheng).


Jose Ramon Lerma alongside his art.


Jose Ramon Lerma art.


***
Mina Dresden Gallery: Ray Labato - Facets.
Comment by AB: Ray Lobato administers an abstract checkerboard style to materialize a copious compositional array.
Art by Ray Lobato.


Ray Lobato (right) and associates.


Ray Lobato art.


The basic idea.


***
Root Division: Introductions 2009 - An Exhibition of One Dozen Emerging Bay Area Artists.
Artists: Seza Bali, Elisheva Biernoff, Christina Corfield, Jay Erker, Gregory Ito, Robert Minervini, Damaris Rivera, Justin Schuetz, Sarah Ann Smith, Charlene Tan, Chris Treggiari, Patrick D. Wilson. Jurors: Glen Helfand, Meg Shiffler, Eleanor Harwood.
Review by Kathryn Arnold: Root Division's annual exhibtion, titled Introductions, is an exciting event featuring the works of a dozen artists of promise. I am just hoping to capture everyone's art with my camera! The selection includes photography, installation, video, mural(s), constructions and more. The photos tell some but not all. This is an exhibition one really needs to visit to get a sense of the complete spectrum of art on display.
Comment by AB: Always a good opportunity to scout tomorrow's talents, and this time around is no exception. Wanna help caption images? Email me.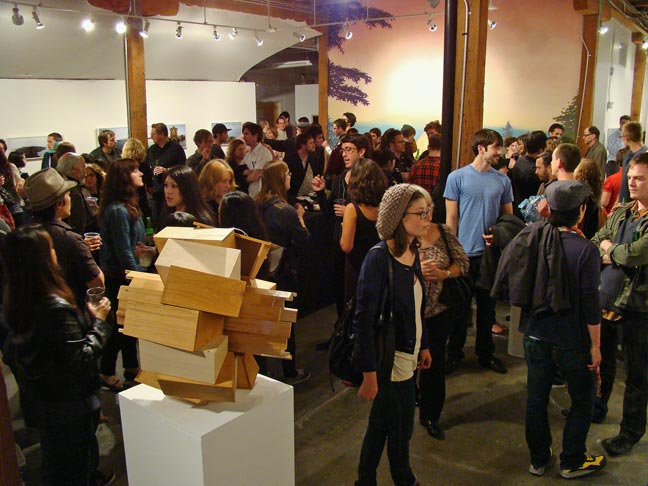 Introductions 2009 overview.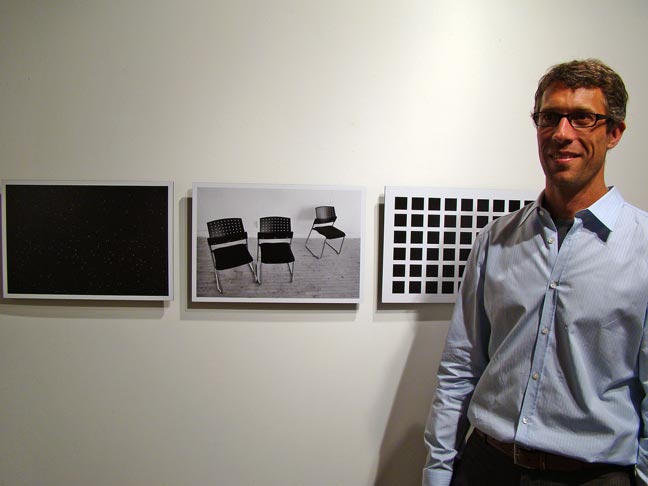 Justin Schuetz and his photography.


Photography by artist above (image c/o Kathryn Arnold).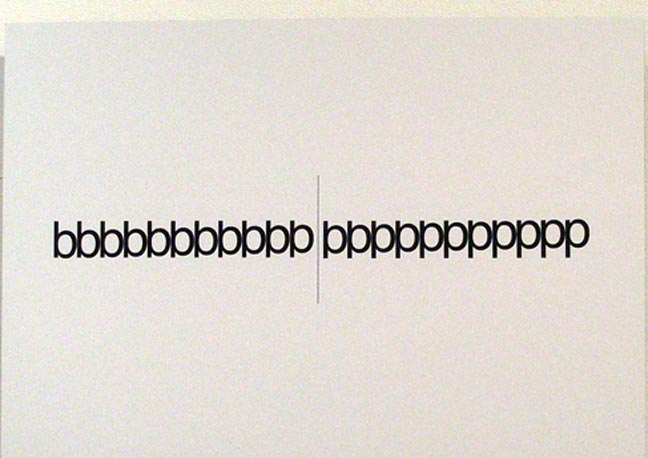 Detail of photo above (image c/o Kathryn Arnold).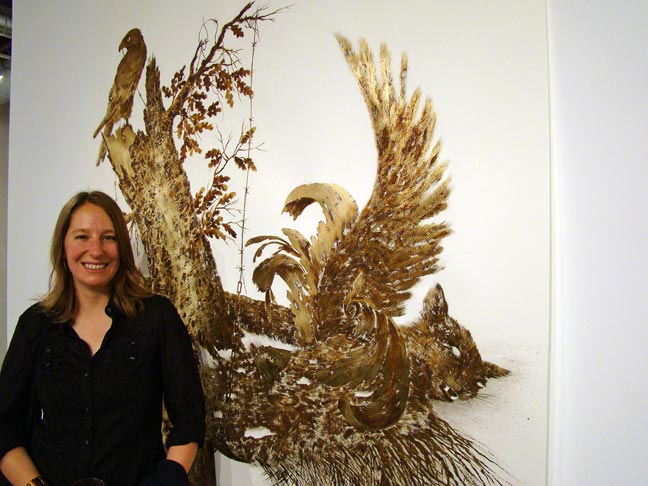 Sarah Ann Smith with her art.


Detail of Sarah Ann Smith art (image c/o Kathryn Arnold).


Photographer and her photography.


Art.


Detail of art in above image.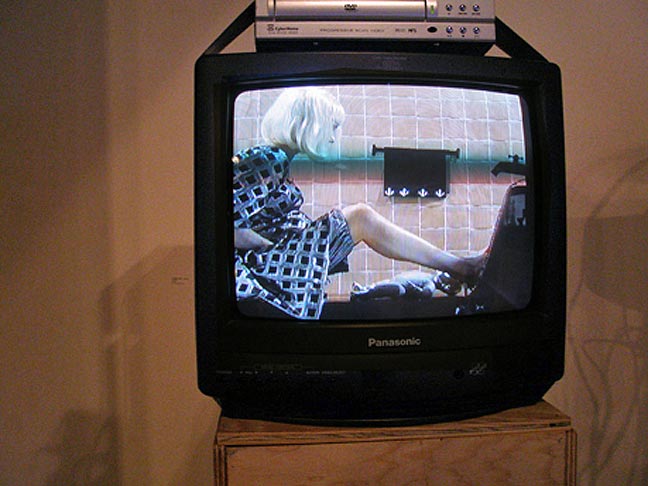 Video art (image c/o Kathryn Arnold).


Art.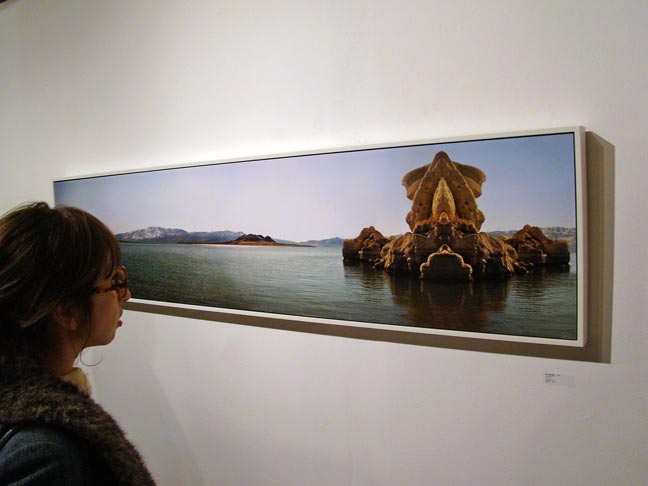 Photography.


Sculpture by Patrick D. Wilson.


Another sculpture by Patrick D. Wilson.


Installation art.


Installation art.


Installation art.


***
Receiver Gallery: Brian Willmont - Skinwalker.
Comment by AB: Vivid fantastical paintings, sculpture and installation by New York artist Brian Willmont reference many aspects of reality-- uplifting and otherwise. The good news is that the ending appears to be happy.
Art by Brian Willmont.


Video art by Brian Willmont.


Sculpture/installation by Brian Willmont.


Brian Willmont art.


Art by Brian Willmont.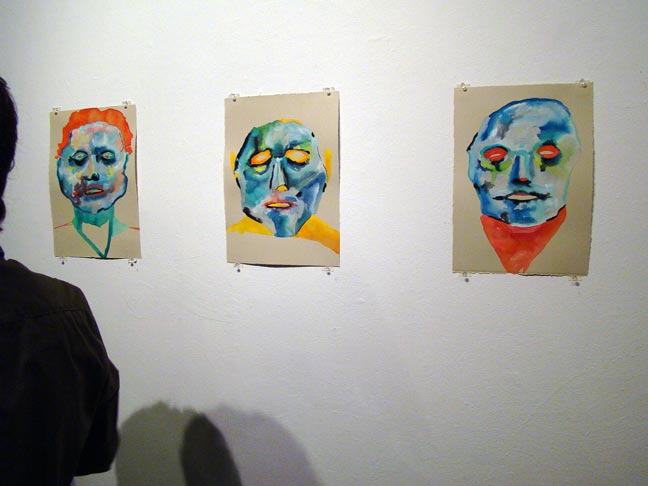 Works on paper by Brian Willmont.


***
The Shooting Gallery: Kevin E. Taylor and Erik Otto - Terrestrial Syndrome.
Comment by AB: Kevin E. Taylor continues to advance his environmental agenda, mixing and matching nature's players in ways that can't help but make you think. Erik Otto takes a different tack when it comes to our planet and its future by conjuring up consequences that we may still have time to prevent.
Art by Kevin E. Taylor.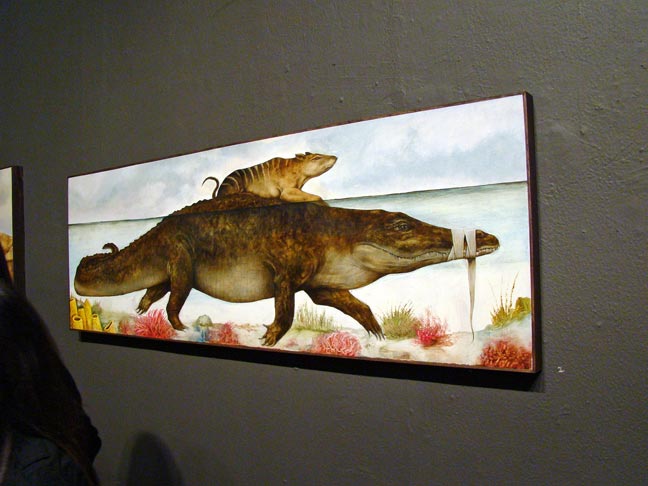 Art by Kevin E. Taylor closer (like it).


Kevin E. Taylor art.


Erik Otto art.


Erik Otto paintings.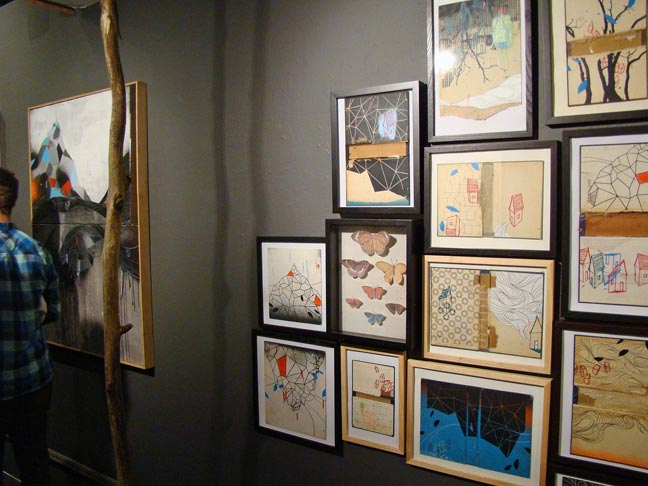 Art by Erik Otto.


Ambience.


***
White Walls Gallery: Albert Reyes and Rich Jacobs.
Comment by AB: Two distinct takes on urban lifestyling combine to gratify. Albert Reyes never disappoints with his uncompromising (and affordable) editorials on contemporary culture, while Rich Jacobs totems up a cornucopia of streetsmart characters always available for action.
Art by Albert Reyes.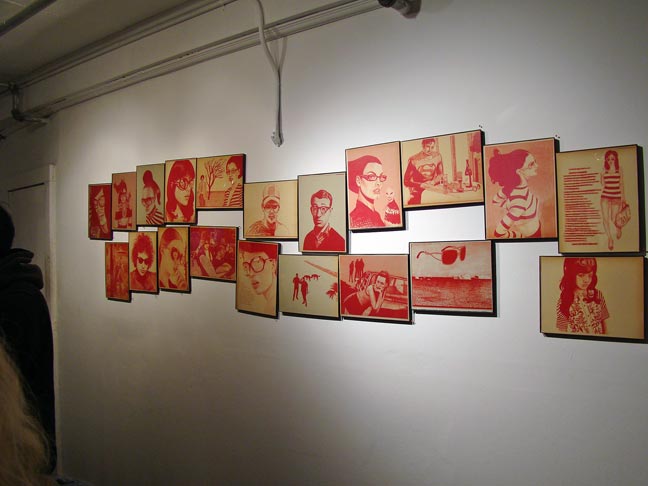 Albert Reyes art.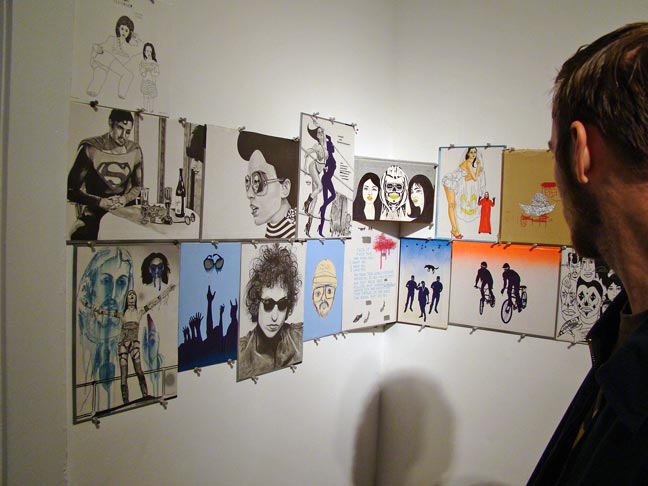 Art by Albert Reyes.


Albert Reyes art closer.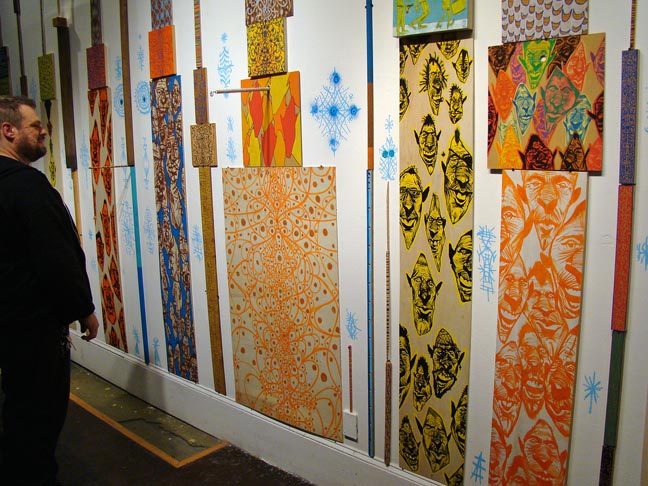 Rich Jacobs inspecting his art.


Art and installation by Rich Jacobs, looking up.


Rich Jacobs big art.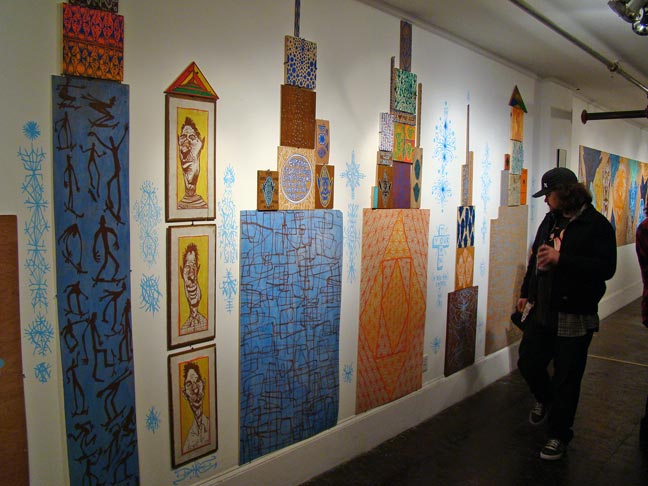 Rich Jacobs art.


***
Gallery Three: D Young V.
Comment by AB: D Young V sure knows how to serve up The City. Denizens on the edge. Like it.
Art by D Young V.


D Young V art.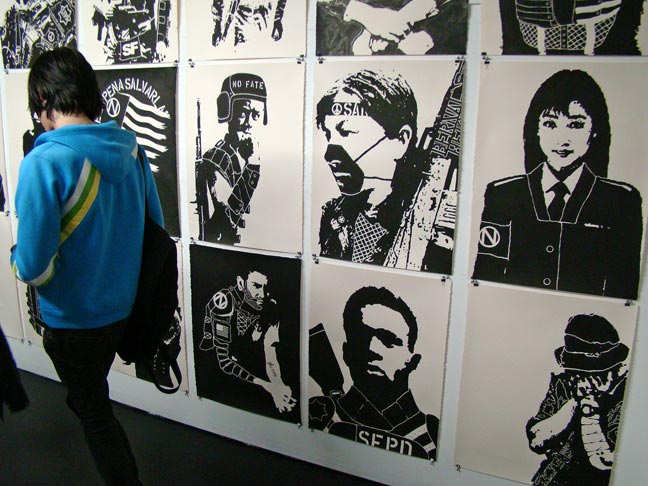 Art by D Young V.


D Young V art.


***
Frankee Uno: Leslie Morgan - 65% Water.
Review by RWM: One will find themselves not only desiring water, but experiencing water in this new installation by Leslie Morgan. The blue water images are soothing and shimmer. One will find themselves immersed in the water. There is also aquatic life which lives in the water. The installation is more about connection than desire. Also on display are the connections between water and the environment and populace which pollutes it.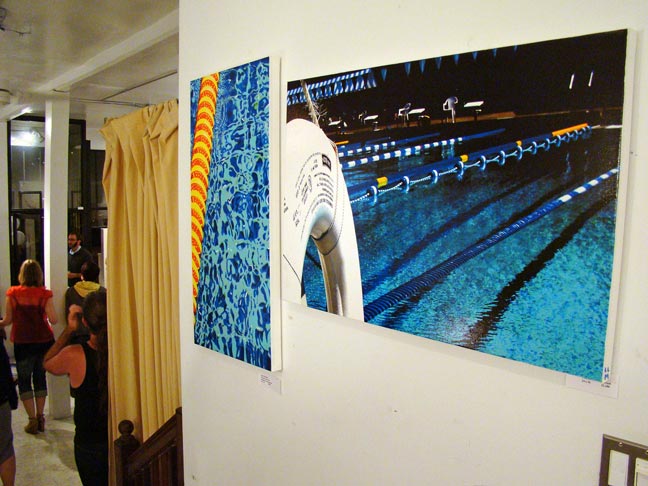 Art by Leslie Morgan.


Leslie Morgan and her art.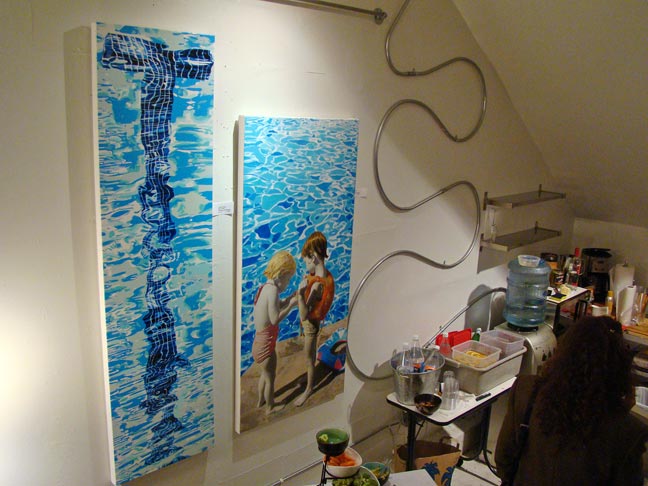 Art by Leslie Morgan.


Leslie Morgan art.


***
Art Guild of Pacifica: 51st Annual Exhibition.
Artists: Achziger, Jennifer L. Alpaugh, John Andreas, Glenn Dillon Baker, Jerry Ross Barrish, Susan Black, Ingrid Brook-Kothlow, Jamey Brzezinski, Basil Brummel, Marilia de Campos, Eunice Chan, Sydney Clark, Toni Cochran, Jan S. Couvillon, Lillian Cram, Katherine M. Curry-Meria, Ingrid de la Rosa, Linda Dever, Edna "Dhette" T. Dimson, Tony Dominski, Jason Dunn, Kathy Dybeck, Cherry Elliott, Thomas A. Ekkens, Gale Frances, Sheila Gamble, Joan M. Geis, Donna Grant, Nancy Hall, Jan Hanway, Marge E. Healy, Stephen Hearne, Ginny Heenan, Andreas Hegeling, Marsha Heimbecke, Richard Herring, Elan Holdorf, Lyle Hood, Robert L. Hulsebus, Donnasue Jacobi, Tanya Lin Jaffe, Wayne Jiang, Alice Kelmon, Myles Kleinfeld, Jean Lannen, Andrew Leone, Melinda Lightfoot, Rick Lucia, Charles McDevitt, Barbara McNeill, Rosemary Machado, Susan Matthews, John Meria, Bonnie Miller, Kathy Miller, Diana Stanton Minsky, J.T. Morrow, Morning Nichols, Jana Nisbet, Marlene O¹Neill, Manuel Peix, Jude Pittman, Judy Quitoriano, Gisela Rabdau, Leigh Radtke, Cynthia Rettig, Michael Risenhoover, Fred Rossler, Nancy Mona Russell, Christian André Ryvlin, Linda Salter, Charlotte Seekamp, Susan Snow, Nadia Targulian, Julie Thomas, Roger Thoms, Dan Underhill, Elena Vaisberg-Targulian,M. Victoria Vargas, Robert (Otto) Voss, Margaret Welsh, and Laura Williams.
Comment and images by DeWitt Cheng: 51st Annual Exhibition reception at Sanchez Center, Pacifica.
Elan Holdorf and Expressions of the Flock No. 2.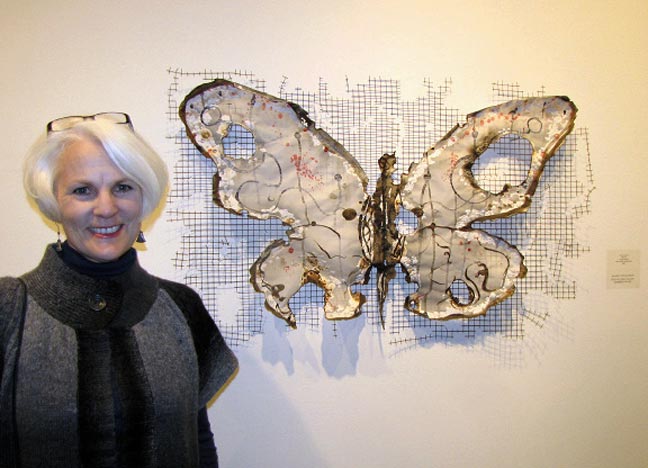 Alce Kelmon and Fragile.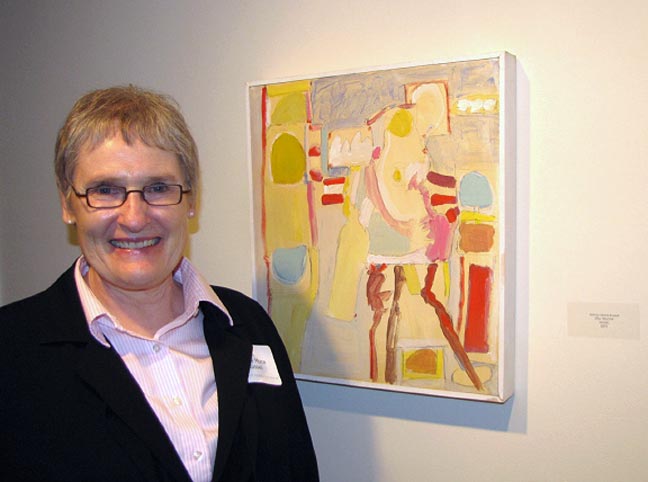 Nancy Mona Russell and Still Yellow.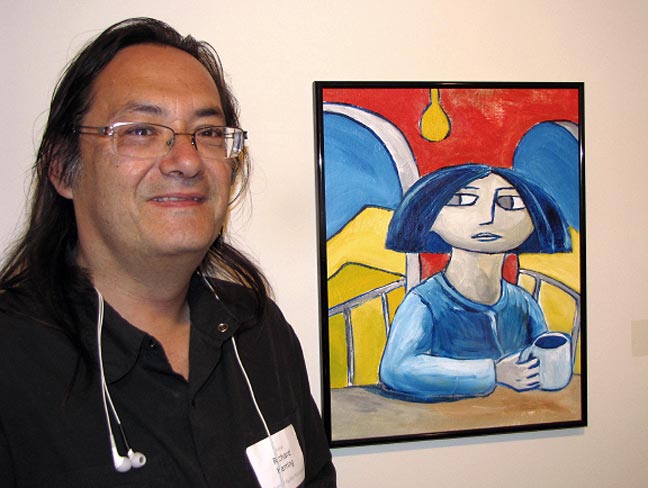 Richard Herring and Kona Lisa.


Jerry Ross Barrish and Owl.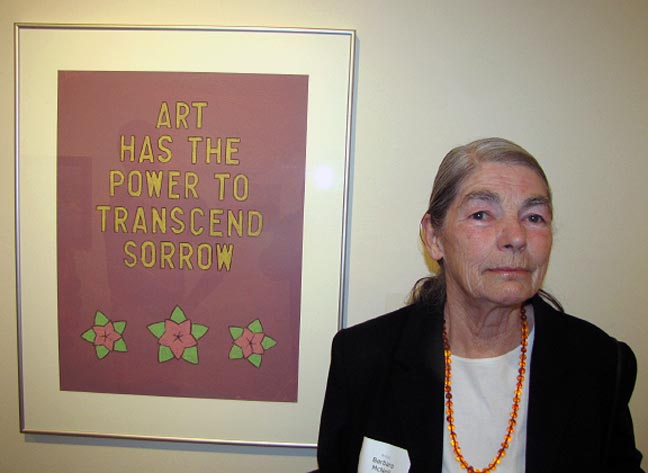 Barbara McNeil and Transcend.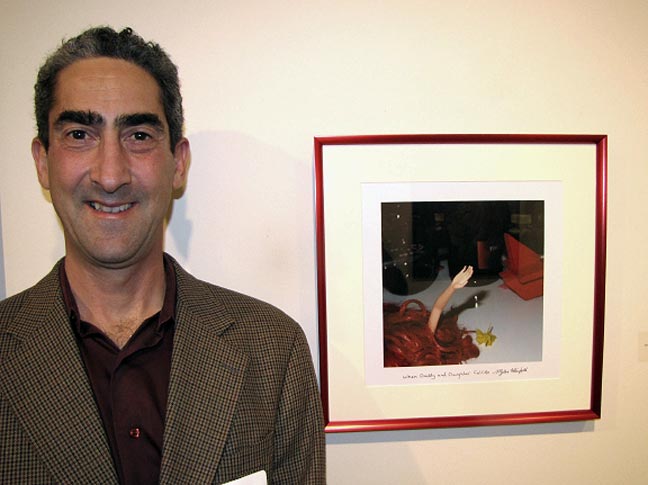 Myles Kleinfeld and When Daddy and Daughter Collide.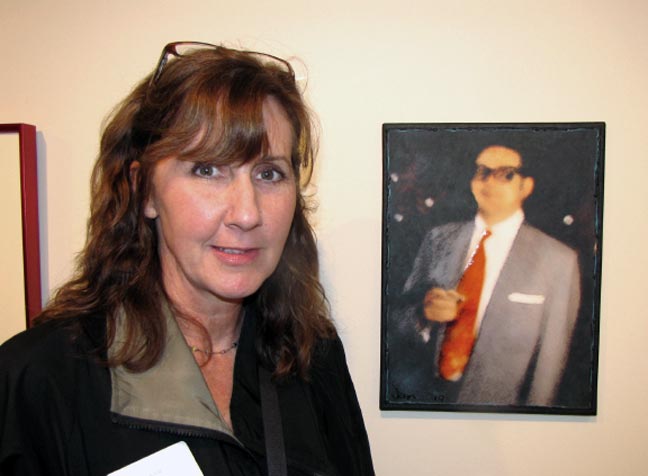 Jean Lannen and Grey Suit, $800. Retro Glasses, $400. Red Power Tie, Priceless..


Ginny Heenan and Chrysanthemums.


Dan Underhill & Gentleman Turning Swiftly (The Cortical Thalamic Pause).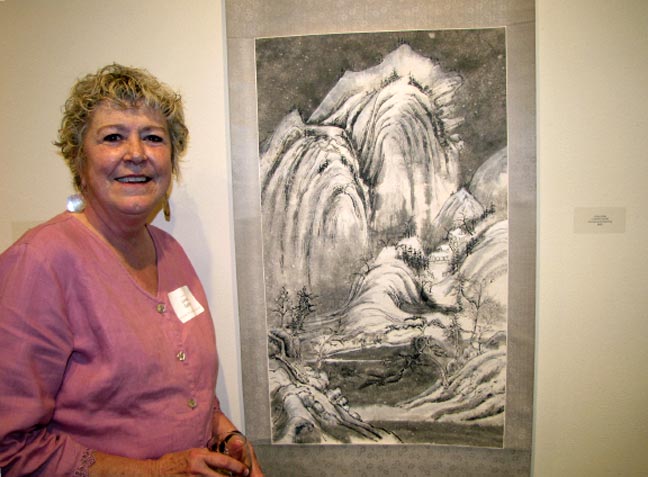 Linda Salter and Coming Home.


Manuel Peix and Viva la Paradiso.


***
Addendum: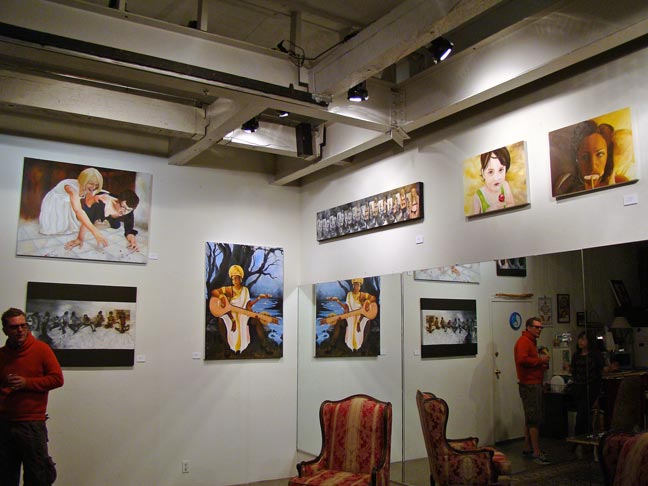 Jeeti Singh paintings at Center for Sex and Culture.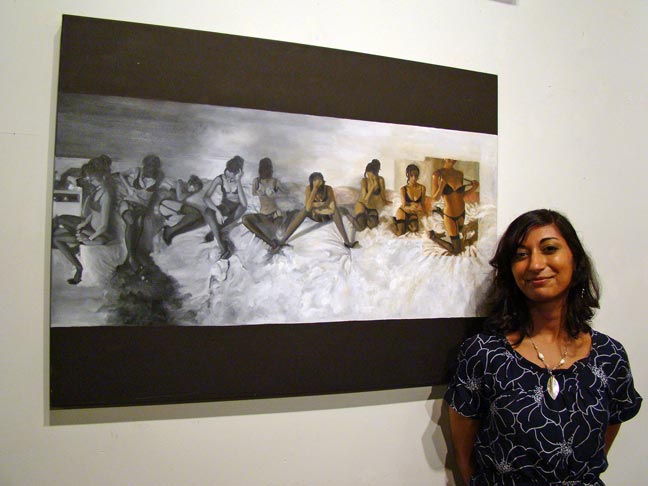 Jeeti Singh and her art at Center for Sex and Culture.


***