MINA DRESDEN - FEMINA POTENS - MISSION COMICS & ART

PUSH STUDIO - MEDICINE AGENCY

(with assistance from RWM and Pilar Vree)

09.19.09



Mina Dresden Gallery: Tangible Intangibles - A Group Show. Curated by Lynnore Goldfarb.
Artists: Patter Hellstrom, Atticus Wolrab, Kevin Pincus, Clare Judith Bowers, Charles Keatts.
Comment by AB: According to the attestation, this group show "is an investigation of the themes that surfaced while creating new bodies of work. This exhibit features mixed media and abstract paintings with strong narratives and concepts..." So there you go.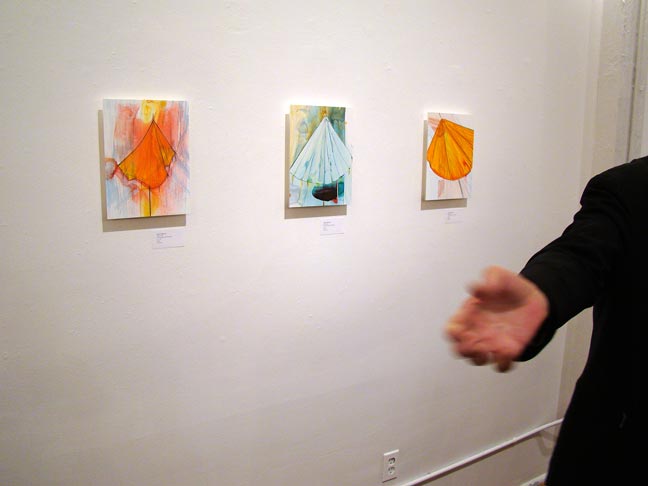 Art.


Art by Kevin Pincus.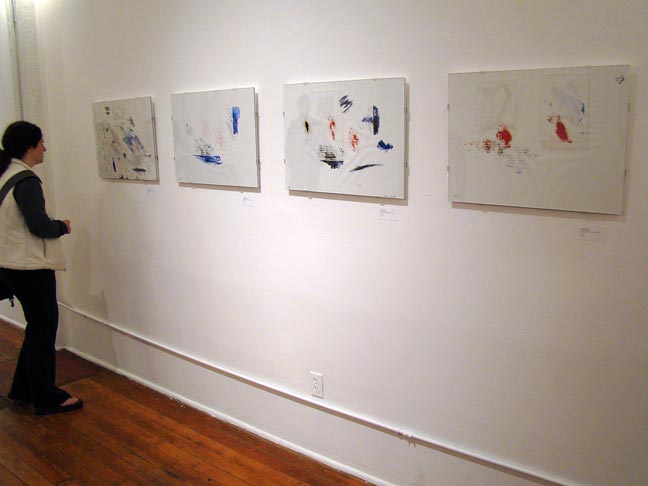 Art.


Art by Atticus Wolrab.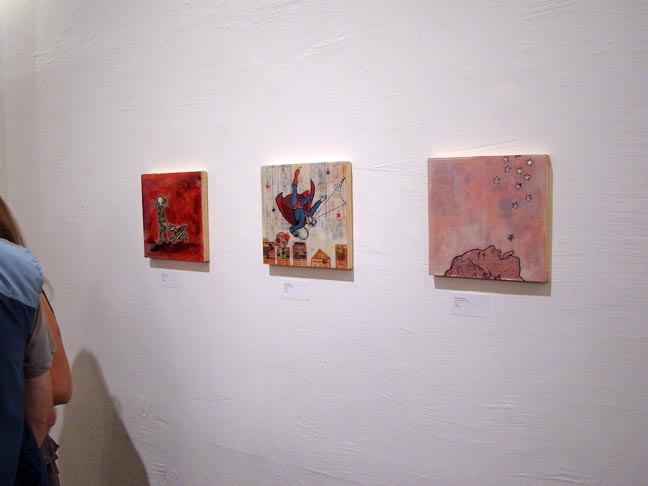 Art.


Long view.


***
Femina Potens: Plastics - One Woman Art Show By Midori.
Comment by AB: Standouts here include a couch made out of roped together blow-up dolls, sea shells equipped with headphones and stuffed with "silicone vaginal form masturbation sleeves" and more. It's, social commentary, sexual politics and good old fashioned fun all rolled up into one uncommonly carnal caper.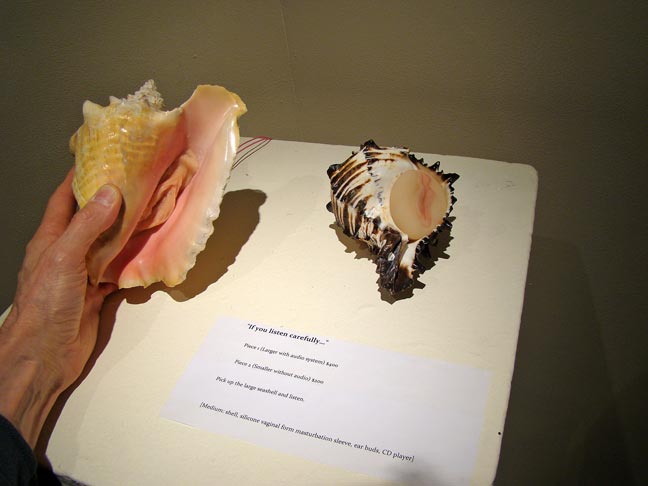 Orifice art by Midori.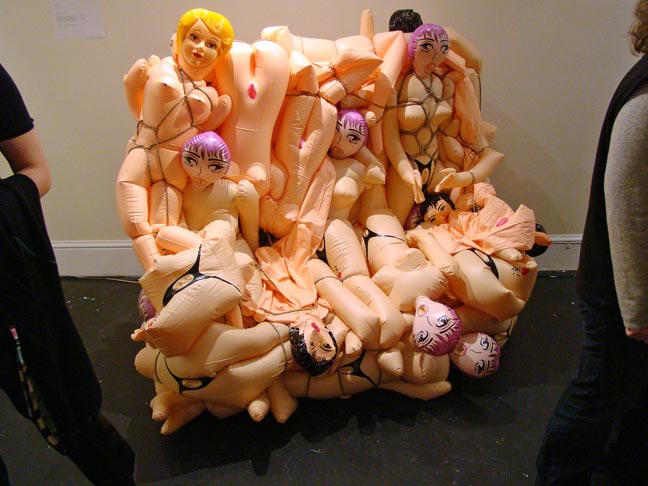 Here's something you don't see everyday (Midori).


Mammary art by Midori.


Installation art by Midori.


***
Mission - Comics & Art: Grand Opening Reception.
Artists: Audrey Welch, Betsy Lam, Chris Conroy, Matt Delight, Meredith Scheff-King, telephoneandsoup, W.A.M.(Womenıs Art Movement).
Comment by AB: Grand opening of this spacious book/zine/comic repository with a respectable sized gallery space in the back.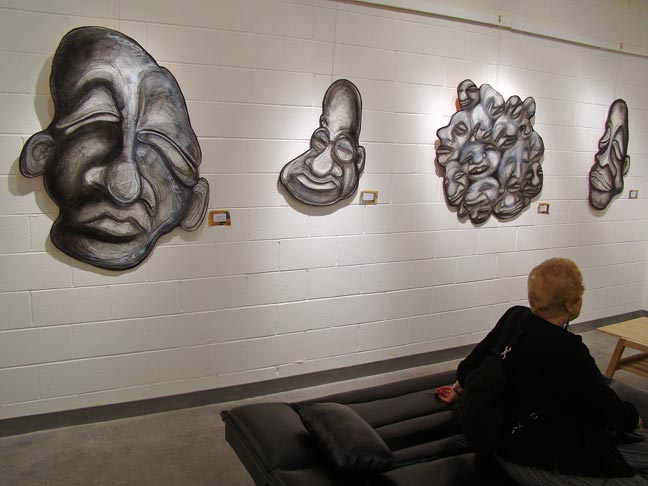 Art.


Art.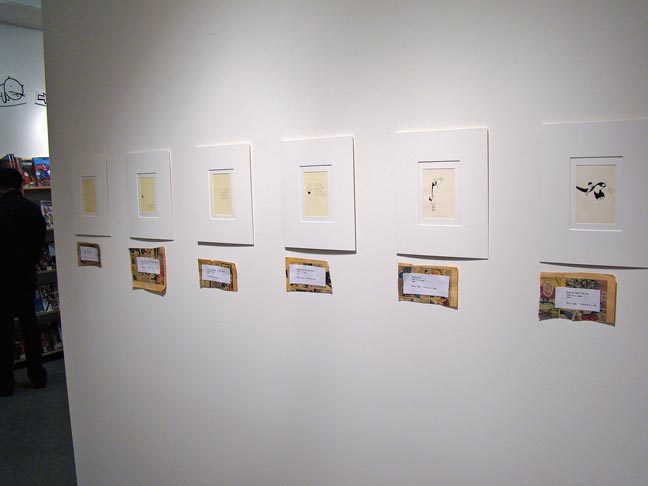 Art.


Pinkie cam view of art in above image.


Art.


Circumstance.


***
Push Studio: WOODRICH - Eric Bailey.
Comment by AB: Eric Bailey tells me his art embodies his diverse upbringing and life experiences which have taken him from Big Sur to San Francisco to Los Angeles where he currently resides. Nature and the environment vs materialism and human encroachment-- that's how he puts it, and that's pretty much where the battle lines have been drawn. Priced $125-$8500. Something for everyone.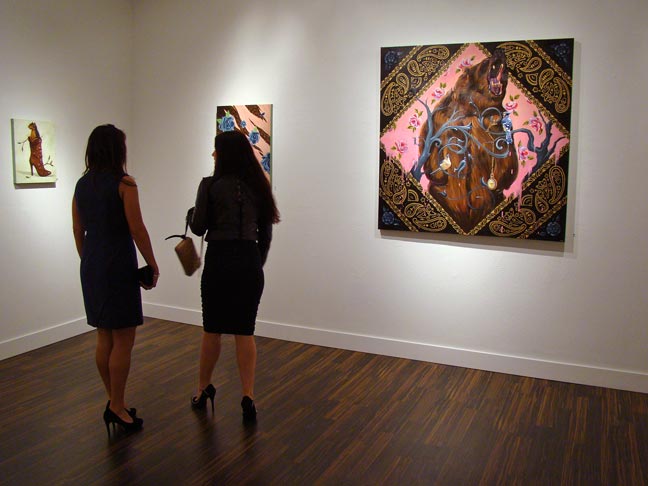 Paintings by Eric Bailey.


Art by Eric Bailey.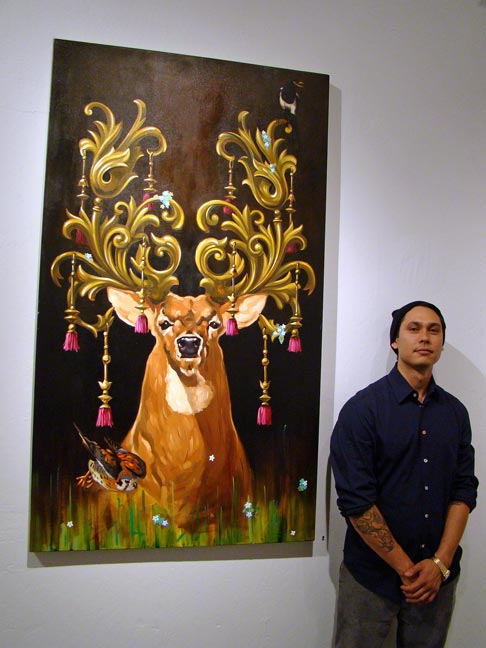 Eric Bailey in proximity to his art.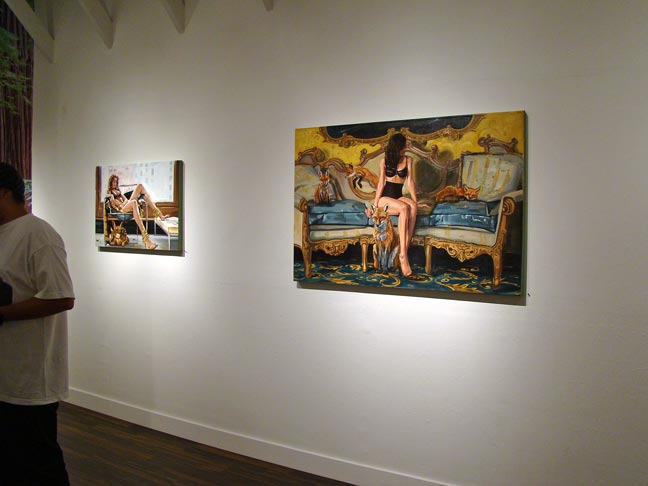 Eric Bailey art.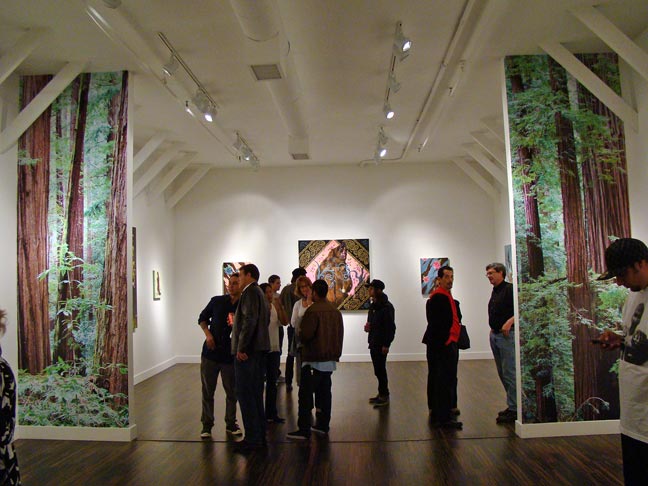 The big picture.


***
Medicine Agency: Jeremy & Claire & Eli Weiss - Summer Close.
Comment by AB: Summer's over and this wistful look back is all about that.
Photography by Jeremy & Claire & Eli Weiss.


Jeremy & Claire & Eli Weiss photos.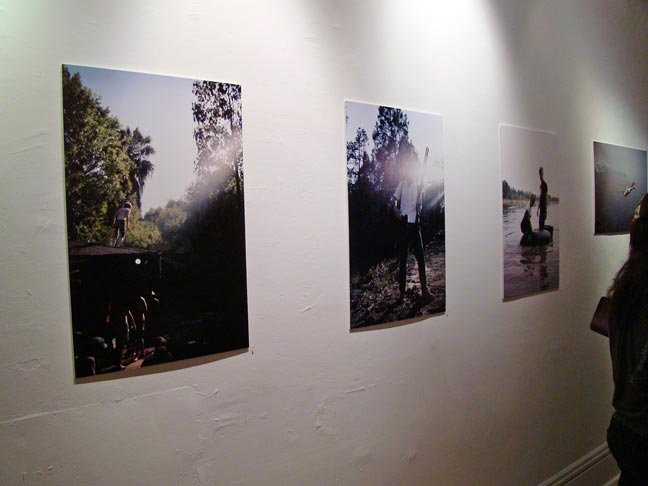 Photographs by Jeremy & Claire & Eli Weiss.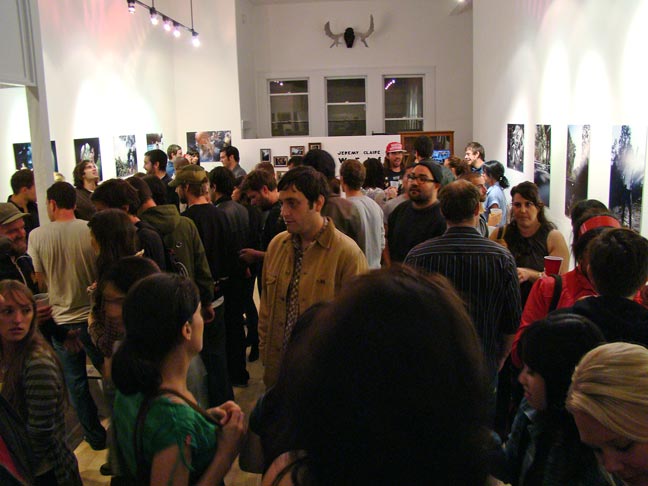 Census.


***