<< Back to San Francisco Gallery Openings Reviews
Upcoming San Francisco Gallery Openings Calendar >>
***

Get your art fix fast: Instagram @alanbamberger
***
Vorres Gallery: Extraordinary Essence - Vadim Puyandaev
Bright vibrant abstract still-life by Vadim Puyandaev at Vorres Gallery.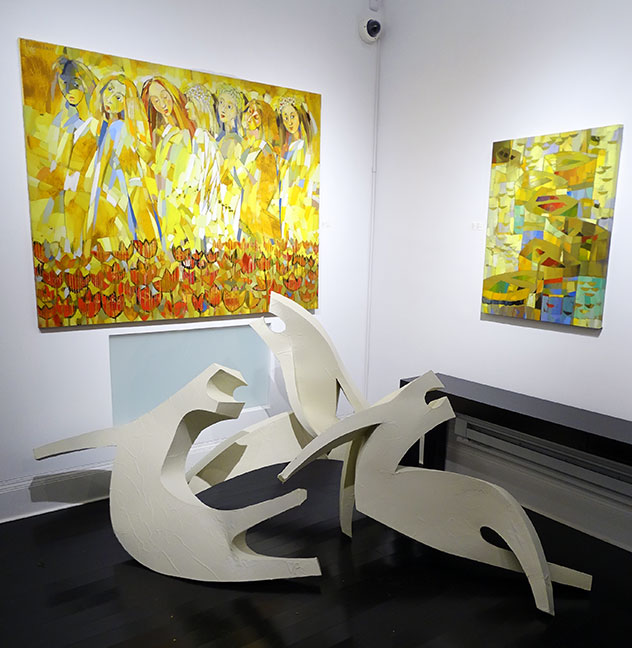 Painting & sculpture by Vadim Puyandaev.


Vadim Puyandaev and his art above closer at Vorres Gallery.


Art by Vadim Puyandaev.


Abstracted realities - art by Vadim Puyandaev.


***
The Mudroom at Ocean Beach: Here
Artists: Donna Anderson Kam, Leigh Barbier, Leo Bersamina, Milan Blackwell, Charlie Callahan, Julie Cloutier, Frances England, Homer Flynn, Alicia Guckenheimer-Harrell, Georgia Hodges, Doug Jacuzzi, Henrik Kam, Elizabeth Medrano, Michael Nicholas, Johanna St. Clair, Dan Stingle, Gwen Terpstra, Linda Trunzo, Emilie Valentine, Peter Whitehead.
Comment by AB: You wouldn't think a place like this could still exist in San Francisco-- a completely bombed-out house, the facade looking like something out of a grade B horror film. But it's really kinda kicky inside, existing for the time being as some kind of an "art compound" complete with chickens in the backyard. The atmosphere is warm and convivial with artistic oddities on display everywhere.

Here we are at The Mudroom.


Art party in the backyard...


... and chickens.


Here's some art...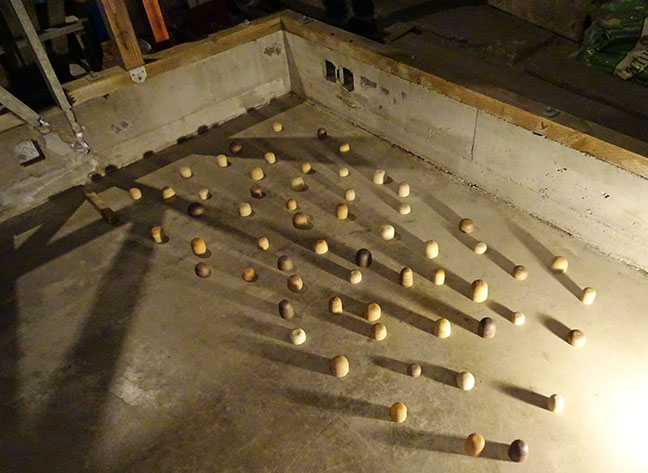 ... and an installation.


Oh... there's an upstairs. Let's check that out.


Gotta give these Best of Show.


This big old abstract's hanging out...


... and these photos of a posing poodle kind of thing.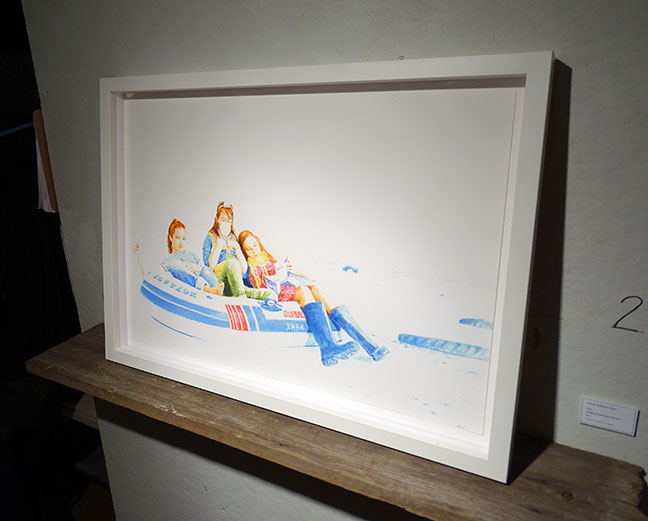 Watercolor art upstairs at The Mudroom.


***
Little Lodge: Back To The Future 4. Curated by Harley Lafarrah Eaves.
Photographers: Ando Caulfield, Megan Gorham, Wayne Bruce, Jordan Hill, Alan Gonzalez, Mitch Clark, Danielle Mallory, Ben Gore, Nick Maliszewski, Jeramee Haynie, Harley Lafarrah Eaves, Graham Akins, more.
Comment by AB: The diminutive exhibition space is dense with photographs and fans. Something for everyone.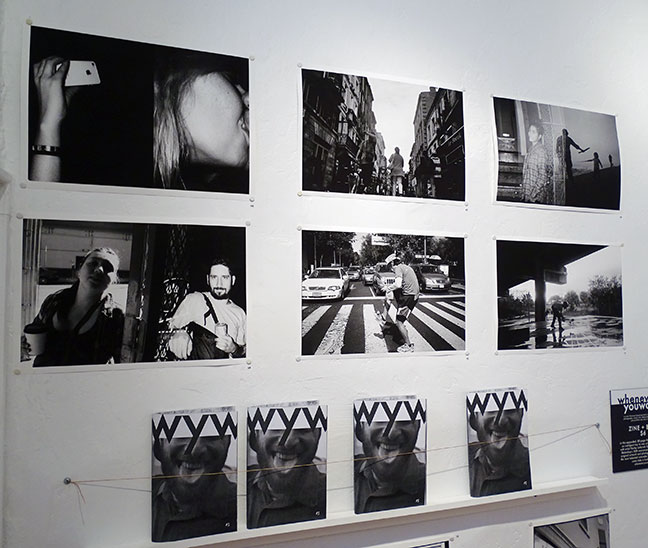 Photography & zines by Jordan Hill at Little Lodge.


Images everywhere at this group photography show.


Some of these are by Graham Akins, I think.


Mitch Clark & Ben Gore photographs in the nook.


Bereft American landscapes by Megan Gorham.


All kinds of images at this group photography show.


Gettin' a little rowdy out front at Little Lodge. Time for me to go.


***
Bass & Reiner at Canessa Gallery: 3rd Wall
Artists: Micah Wood, Delaney E. Lee, Royal Jarmon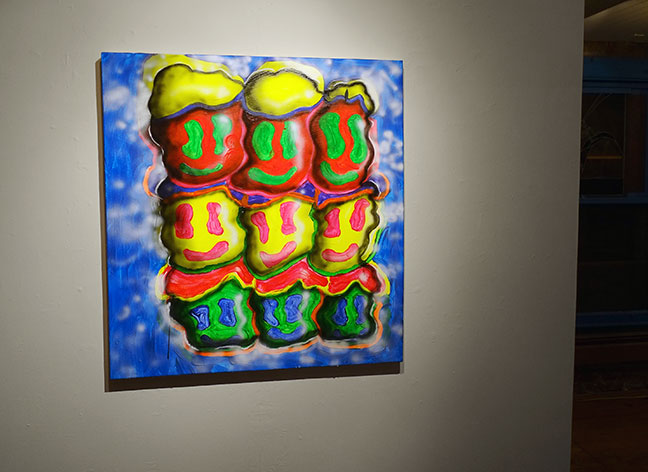 Art by Royal Jarmon at Canessa Gallery c/o Bass & Reiner Gallery.


L-R, art by Royal Jarmon and Delaney E. Lee.


Micah Wood art.


Micah Wood, Delaney E. Lee & Royal Jarmon art c/o Bass & Reiner Gallery.


***