BOB PRITIKIN'S CHENERY HOUSE

10.25.09



Robert C. Pritikin, Chenery House, 47 Chenery Street, San Francisco, CA 94110; 415-824-4458: Guy Colwell Mural Celebration.
Comment by AB: Luminaries too numerous to mention dot the partyscape at this official unveiling and dedication of Guy Colwell's mural titled "San Francisco's Famous and Infamous, Past and Present," here at Bob Pritikin's Chenery House estate. The 100+ foot mural includes over 70 of San Francisco's most notable personalities, from celebrated to notorious. Visitors are welcome to guess the names and see how many they get right. For those of you playing the home version, Bob Pritikin is currently in the process of turning his art-filled home into a museum in what would instantly qualify as San Francisco's wiggiest repository of visual diversions.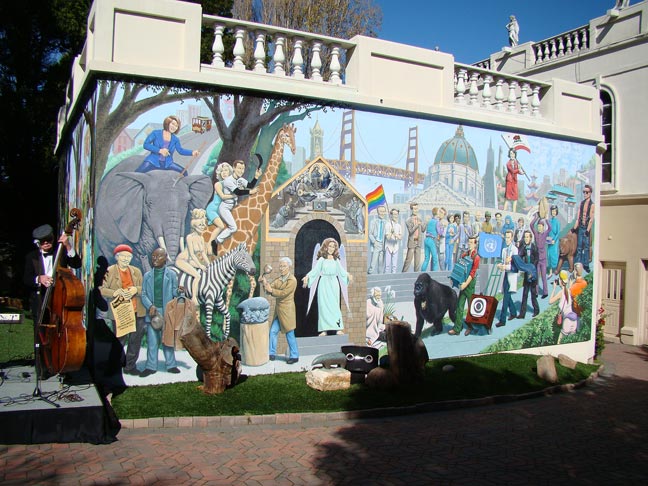 Guy Colwell mural at Bob Pritikin's Chenery House.


Guy Colwell mural at Chenery House, home of Robert C. Pritikin.


Artist Guy Colwell in front of his mural at Chenery House.


Angela Alioto, left - Bob Pritikin, right.


Testimonials, plaudits and commendations by Robert C. Pritikin.


Duet by former SF Mayor Willie Brown and former Supervisor Tony Hall.


The legendary Carol Doda performs.


Tony Hall sings while accompanied by Bob Pritikin on the saw.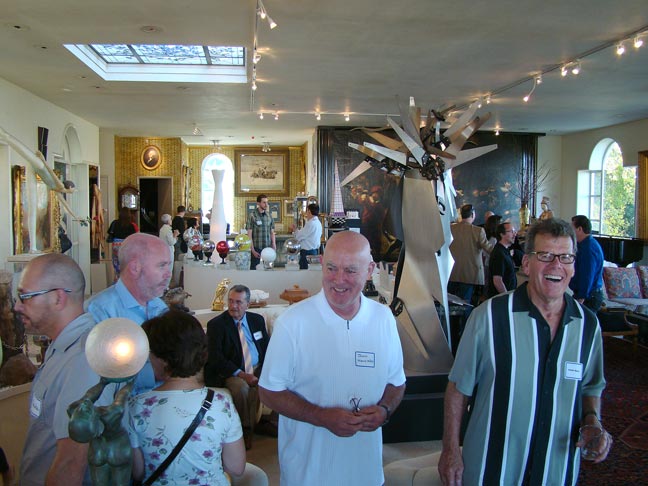 Reception inside Chenery House following Guy Colwell mural unveiling.


View inside Chenery House - art, artifacts and eccentricities.


One more look at Chenery House interior and art collection.


***