Lonely boat floats among other photographica at Inaugural Exhibition, Sonja Braas, Anton Corbijn, Nathalie Grenzhaeuser, Jeroen Kooijmans, David Maisel, Christoph Schreiber, Lars Tunbjork, Deborah tuberville, Markus Wetzel, Thomas Wrede (boat credit); James Nicholson Gallery.


Petite power grid at London Underground, Young British Artists; Sally Barker, Claire Burbridge, Rob Grose, Roderick Harris, Damian O' Brien, Oran O'Reilly; Toomey-Tourell Gallery.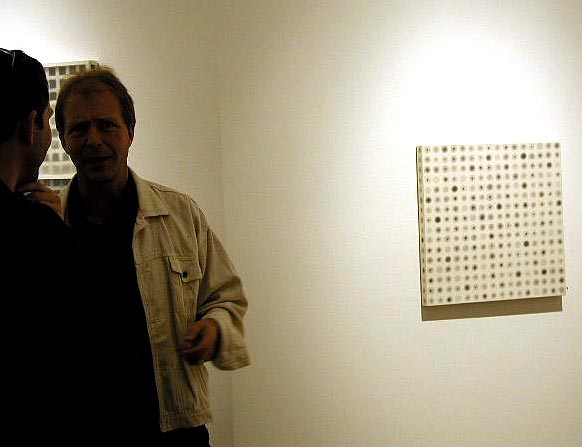 Grid-lite at Theodora Varnay Jones, Dialectica; Don Soker Contemporary Art.


Fred Martin, Paintings 1978, at Ebert Gallery, immediately before being admonished by owner not to take pictures in the gallery. Your wish has been granted.