***

Get your art fix fast: Instagram @alanbamberger
***
San Francisco Art Institute: Mel Ziegler - A Living Thing; Ghosts of the Tower
Comment by AB: Mel Ziegler collected distressed American flags from all fifty states which he acquired from the owners in exchange for new ones. Those flags form the backdrop for his installation, A Living Thing, a space where people from various backgrounds can come to voice their opinions, share thoughts and perspectives, and otherwise dialogue with one another, in hopes of realizing some sense of commonality in these distressing times. On display in the upstairs gallery are stacked file boxes of reference materials, and posters and broadsides from the SFAI library documenting the institute's nearly 150 year history, all of it soon to be digitized. Look but don't touch.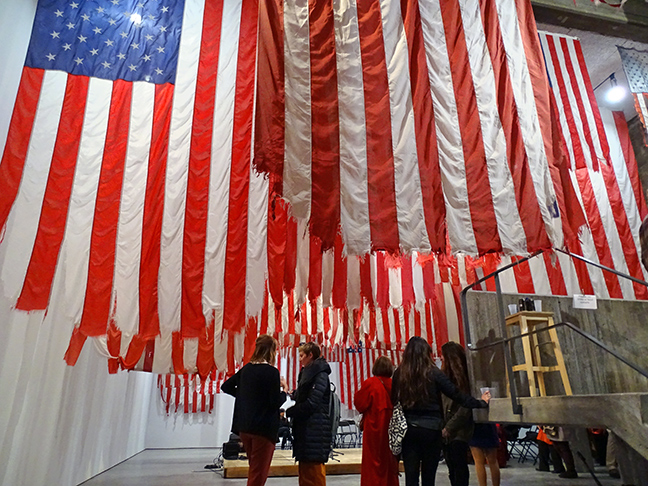 Distressed American flag installation by Mel Ziegler at SF Art Institute.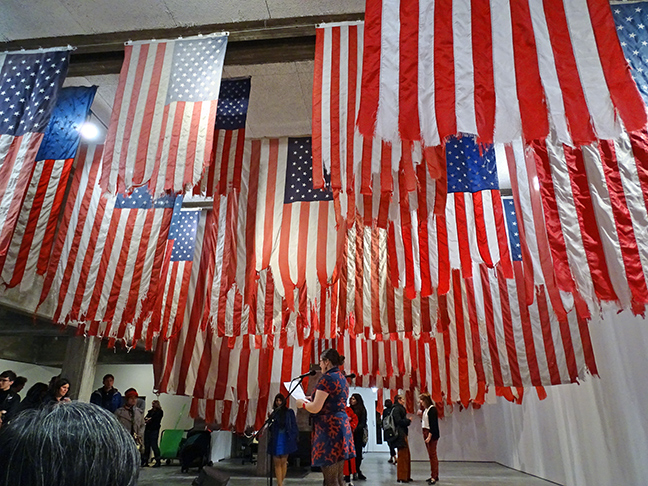 Sharing thoughts - open mike at Mel Ziegler distressed flag installation.


Posters and broadsides from the SFAI library collection.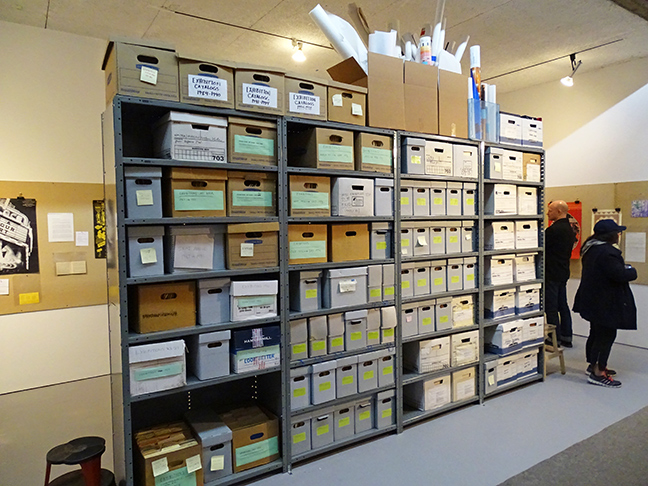 SFAI library archives soon to be digitized.


***
Gallery 16: Esho Funi; Reconcile - Selections from Gallery 16 Editions
Artists: Rose Dickson, Ala Ebtekar, Zach Hill, Graham Holoch, Cybele Lyle, Shaun O'Dell, Alice Shaw, Jered Sprecher, Rebeca Bollinger, Deborah Oropallo, Gay Outlaw.
Comment by AB: In the main gallery is a group show organized by Lizzie Kurita. In the side gallery, view a selection of prints published by G16 (Gallery 16) Editions.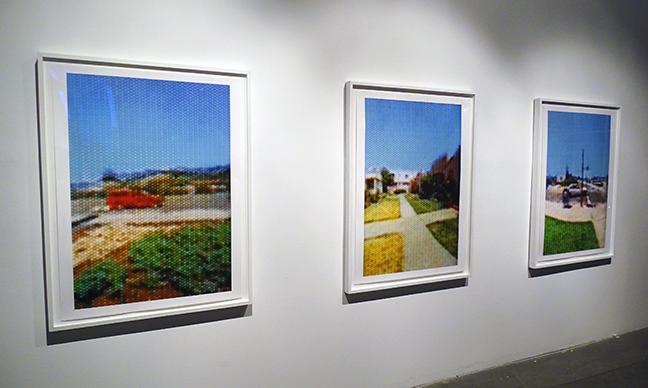 Rebeca Bollinger prints from Gallery 16 Editions.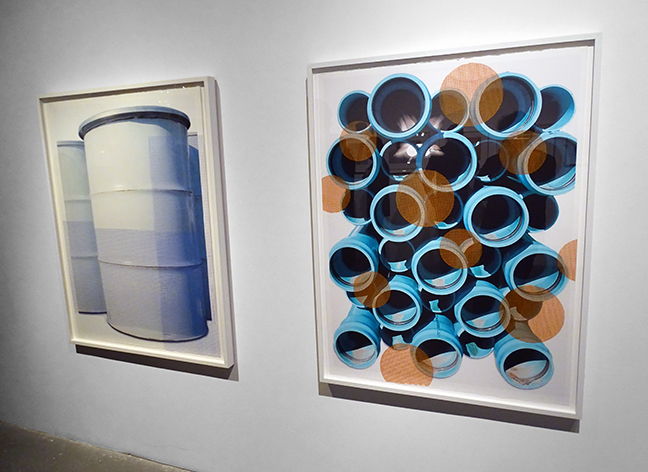 Deborah Oropallo prints from Gallery 16 Editions.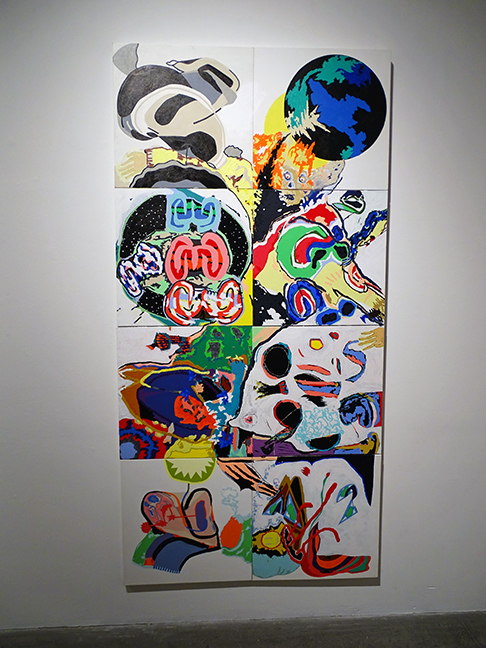 Art by Zach Hill.


Ala Ebtekar astronomical art.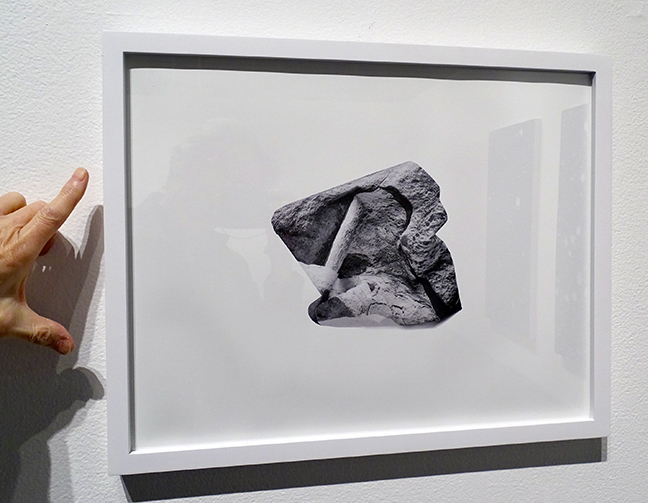 Art by Rose Dickson up close.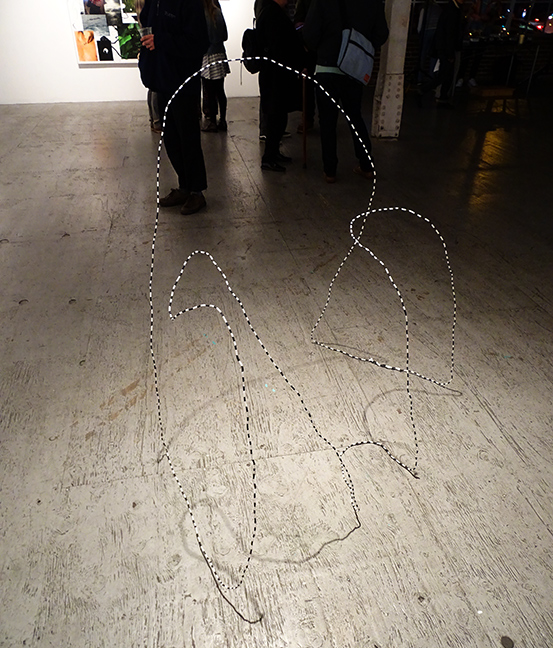 Rose Dickson wire sculpture.


L-R, art by Shaun O'Dell and Jered Sprecher.


Esho Funi installation view - group show at Gallery 16.


***
Leica Store Gallery with Peter Fetterman Gallery: Henri Cartier-Bresson
Comment by AB: Survey of over fifty gelatin silver prints hand-signed by the photographer Henri Cartier-Bresson (1908-2004). Some are "printed later", in other words they're later printings of photographs taken at earlier dates. For those of you keeping score at home, purist period photography collectors far prefer (if not insist on) vintage original or early printings only, not later ones.

Photograph by Henri Cartier-Bresson at Leica Store Gallery.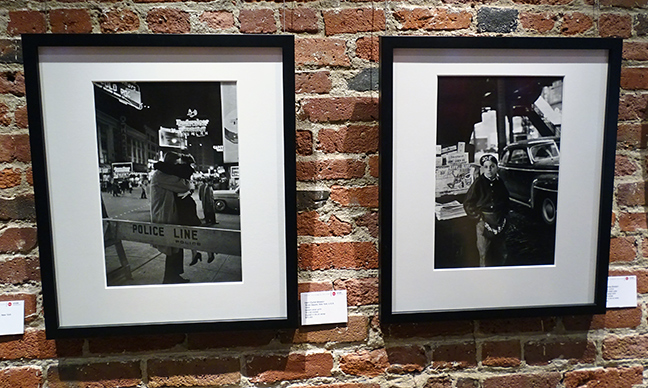 Henri Cartier-Bresson photograhy.


Wall of Le Corbusier cathedral by Henri Cartier-Bresson.


Long view of Henri Cartier-Bresson photography show.


Photographs in above image closer.


Relative density - Henri Cartier-Bresson phot show at Leica Store Gallery.


***