***

Get your art fix fast: Instagram @alanbamberger
***
Contemporary Jewish Museum: Levi Strauss: A History of American Style
Comment by AB: See how history, functionality, fashion and art meet in this entertaining exhibition showcasing the saga of San Francisco's own Levi Stauss & Co. The company that began by manufacturing heavy-duty overalls for California gold miners in the 1870s grew to clothe workers and tradespeople everywhere. Along the way, and thanks in large part to some pretty brilliant advertising, Levi's came to symbolize the frontier spirit of the American West, ultimately to be embraced as an international fashion icon. From 1880s blue jeans to Levi's today, see rare and historic workwear, vintage advertising, high fashion, artified Levi's, company collaborations, and prime examples of how their clothing permeated pretty much every facet of American culture. The exhibition will continue through August 9, 2020. If you like art, vintage clothing, antiques or collectables, you'll love this. I sure did.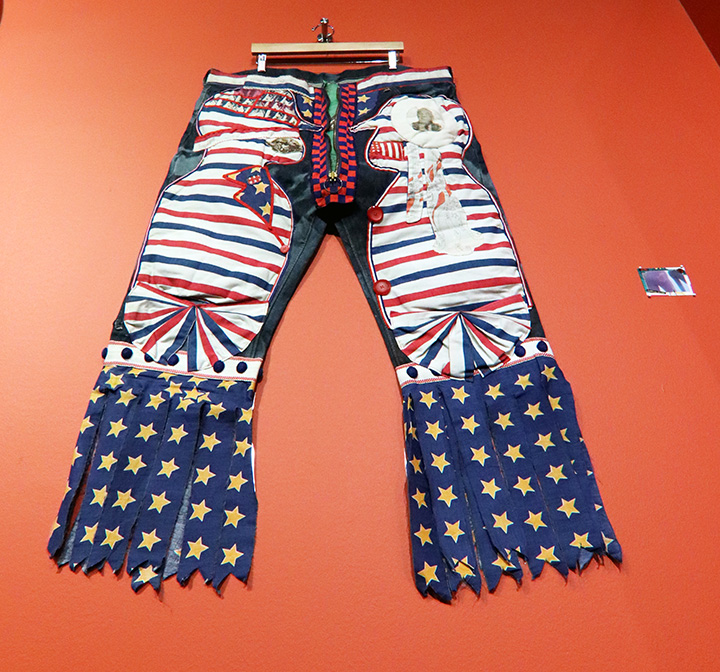 Outrageously artified Nixon impeachment Watergate Levi's from 1974.


L-R, costumes from Madonna's 1993 Girly Show Tour & a 2010 Jean Paul Gaultier women's jacket.


Levi's Kiddie Koveralls advertising circa 1912-41.


Levi's Gremlin with blue jean interior from 1974.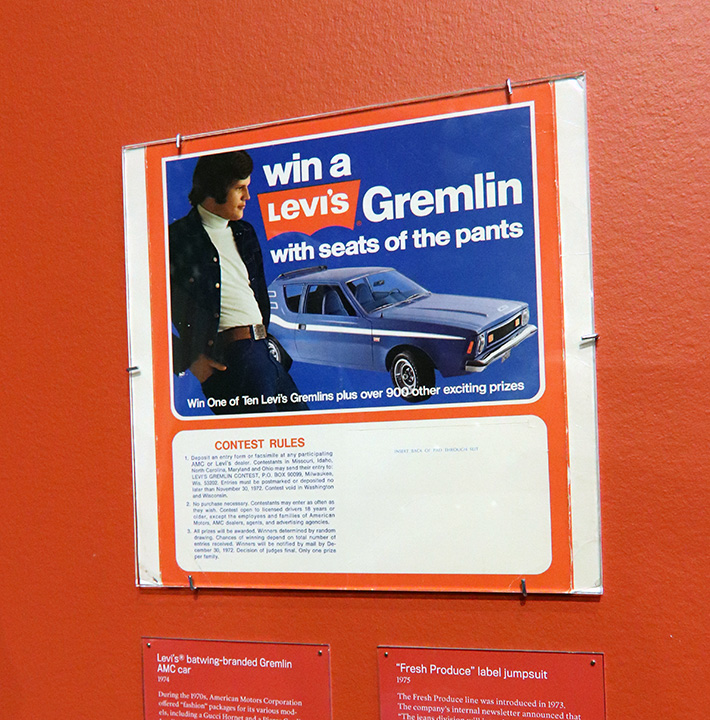 Contest rules to win one of ten of this limited edition ride.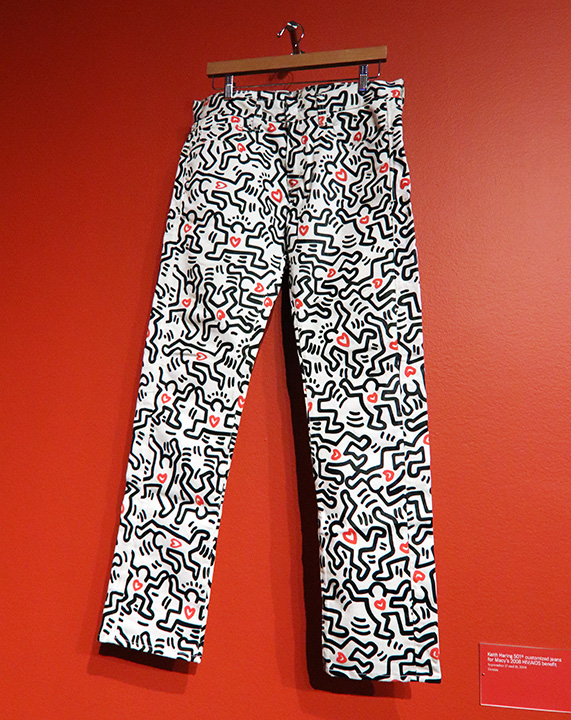 Custom Keith Haring 501s for a Macy's 2008 HIV/AIDS fundraiser.


Hand-carved wooden puppet from Levi's 1939 Puppet Rodeo.


Over-the-top couture gown by Mr. David/Glamamore, 2019.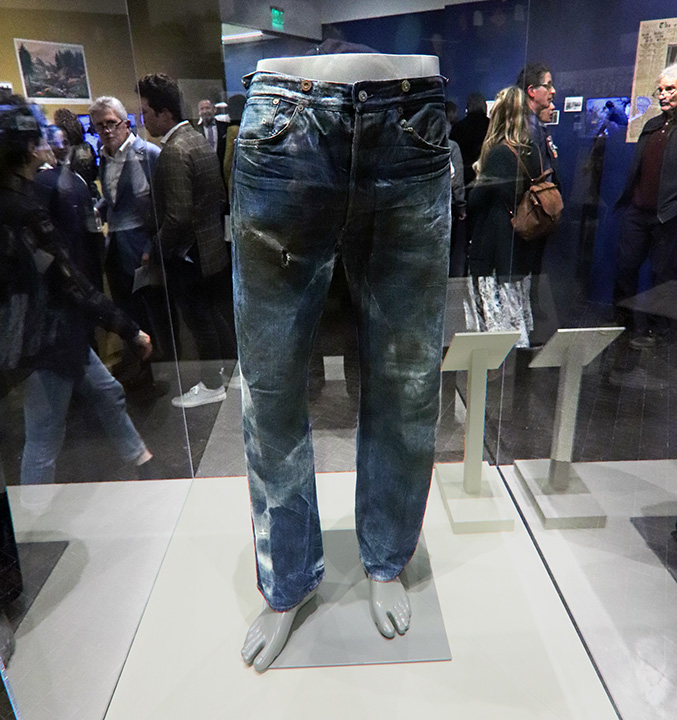 Rare Levi's 501 waist overalls from the 1890s.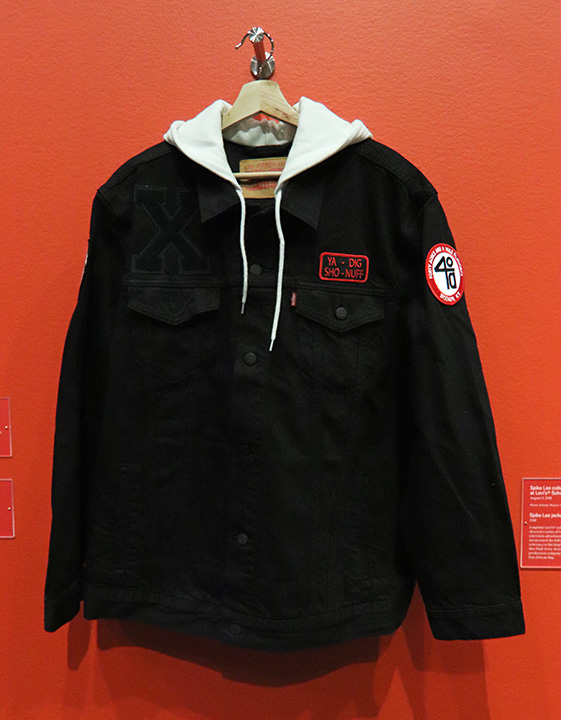 Spike Lee & Levi's collaborative fashion wear from 2018.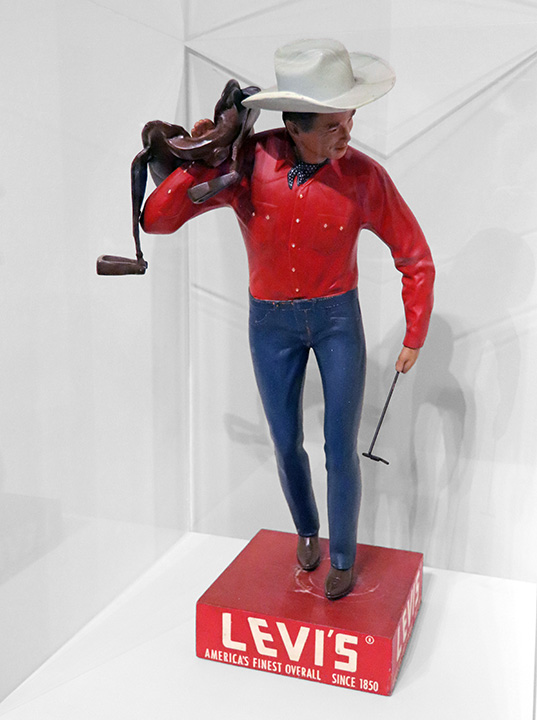 "The Saddleman" papier mâché advertising display, 1960.


First Lady Rosalynn Carter's 1980 Olympic tracksuit.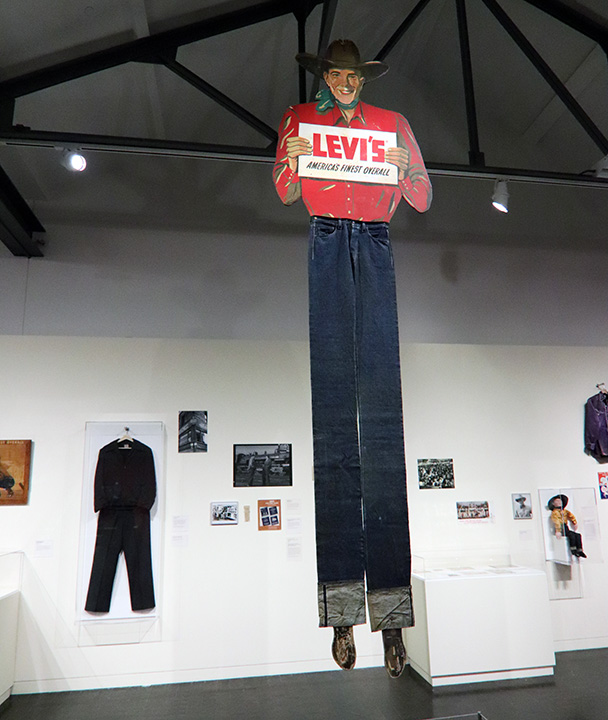 Mid-20th century advertising display with 9-foot pants.


Cardboard, rope and blue jean point-of-sale advertising circa 1950s.


Levi Strauss, A History of American Style at the Contemporary Jewish Museum.


***