***

Get your art fix fast: Instagram @alanbamberger
***
Don Soker Gallery: Eleanor Wood - Realignments, Works on Paper
Comment by AB: Exceptionally delicate mixed media & watercolor works on paper. Zoom in for some instant appreciation. Good show; stop on by.

Eleanor Wood and her art at Don Soker Gallery.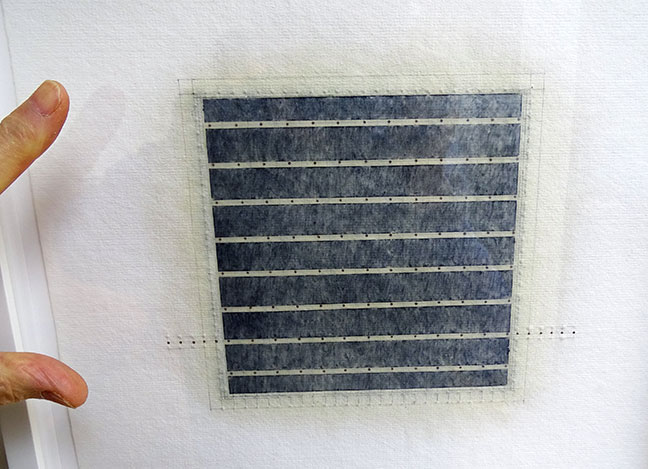 Art by Eleanor Wood closer (nicely done).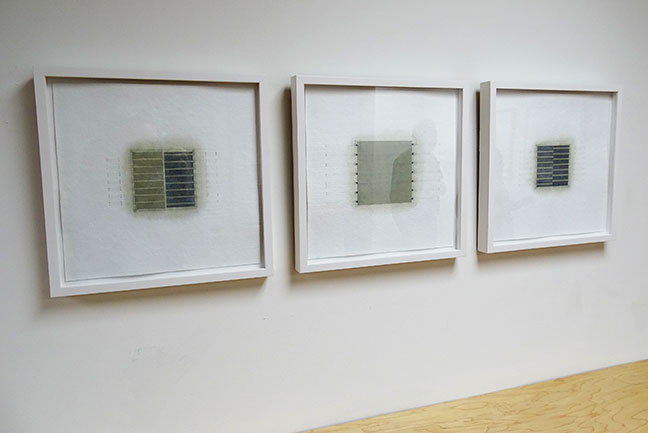 Eleanor Wood art.


Pinkie cam detail of art in above image.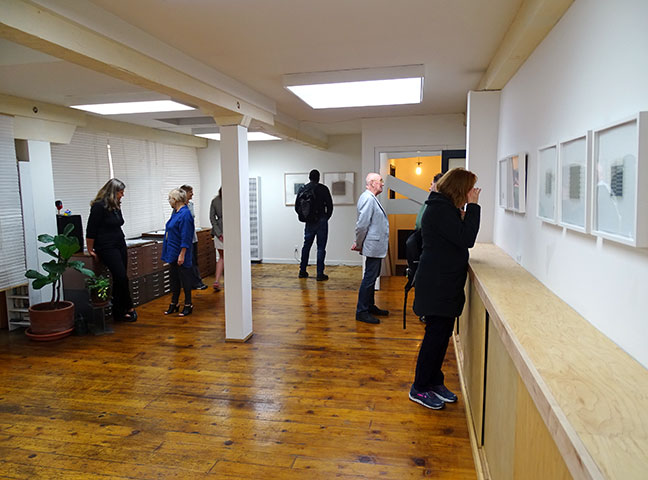 Ambiance - Eleanor Wood art show at Don Soker Gallery.


***
Root Division: MFA NEVER
Artists: Jizell Albright, Donna Anderson Kam, Melissa Bolger, George-Ann Bowers, Michelle Brandemuehl, Craig Calderwood, Randy Colosky, Kerri Conlon, Art for a Democratic Society, Lauren DiCioccio, Lisa Espenmiller, Georgia Hodges, Michael Ifland, Rudy Lemcke, Stephanie Metz, Midori, Jeff Morris, Joel Daniel Phillips, Alice Raymond, Roz Ritter, D.B. Ryan, Ron Moultrie Saunders, Andy Vogt, Ven Voisey, Aaron Wojack.
Comment by AB: The moral of this story is that you don't need an MFA to make quality art. It's precisely that simple and no more complicated. You say you want proof? OK. Here...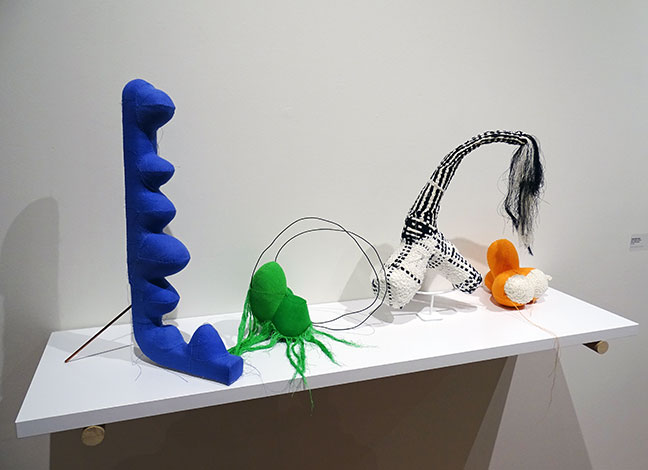 Fabric sculptures by Lauren DiCioccio at Root Division (kinda like 'em).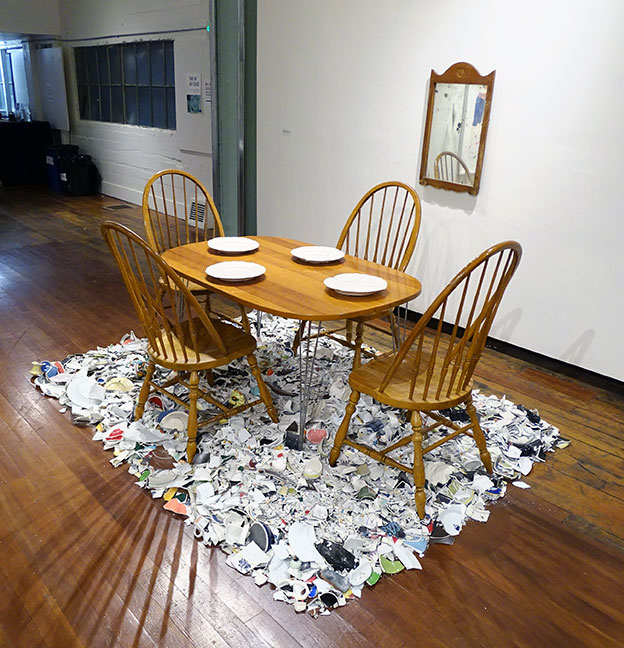 Installation by Midori.


L-R, print by Andy Vogt & sculpture by Randy Colosky.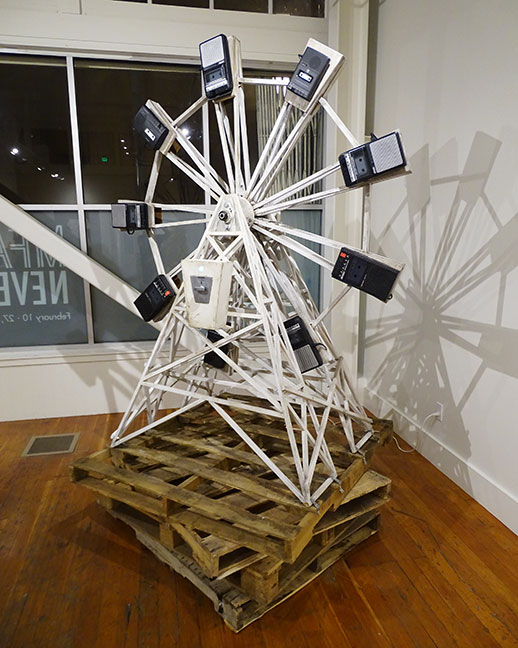 Ferris wheel with casette tapes playing by Ven Voisey (pick of show).


Curious colorful configuration by Michael Ifland.


Aaron Wojack photography.


L-R, sculpture by Stephanie Metz & graphite drawing by Joel Daniel Phillips.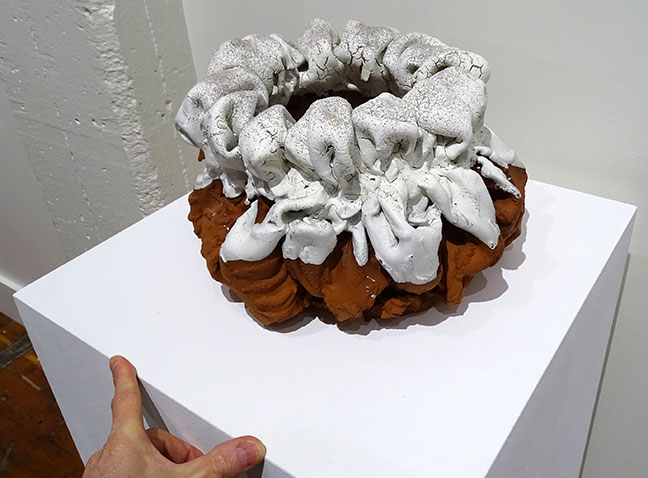 Frosted ceramic art by Georgia Hodges.


Playing field - group MFA-less art show at Root Division.


***
Shooting Gallery & White Walls: Dale Erickson: Paintings 1963 - 2016; Wake Up America - Michael Brennan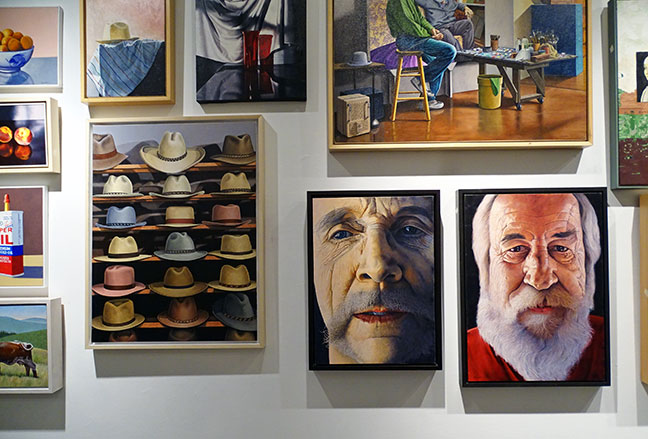 Art by Dale Erickson at White Walls & Shooting Gallery.


Toilet taking a breather between sitters - Dale Erickson art.


Art by Dale Erickson.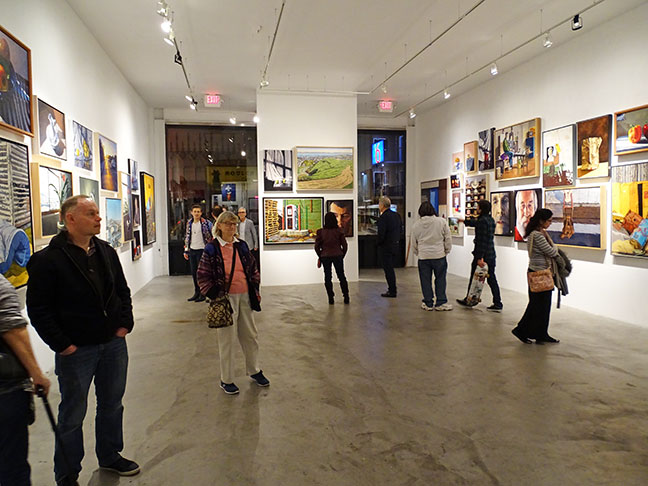 Head count - Dale Erickson retrospective show.


Art by Michael Brennan.


Michael Brennan art.


Gallery full of art by Michael Brennan at White Walls & Shooting Gallery.


***
Modern Eden Gallery: Melissa Morgan - With Reverence; ROAR
ROAR artists: Michael Campbell, Alison Ye, Crystal Morey, Jessica LL Dalva, Wesley T Wright, Jaime Lakatos, Sheri DeBow.

Art by Melissa Morgan.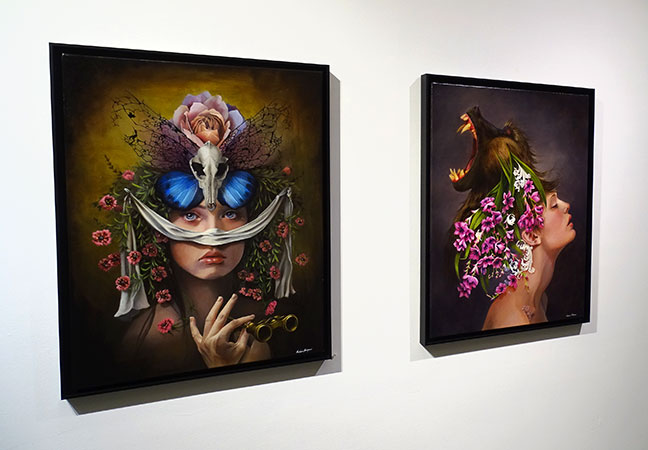 Portrait art by Melissa Morgan.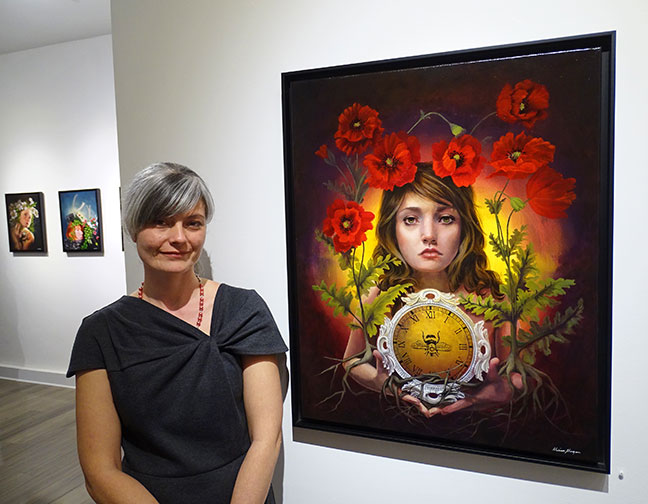 Melissa Morgan and her art at Modern Eden Gallery.


Art by Melissa Morgan.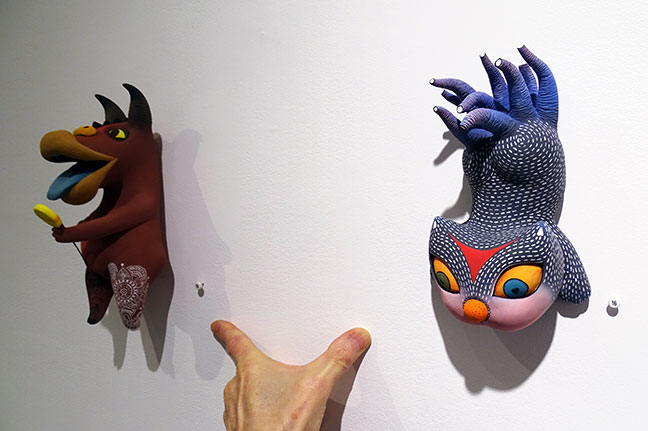 Fantasy creatures - sculpture by Alison Ye.


Small sculpture by Crystal Morey.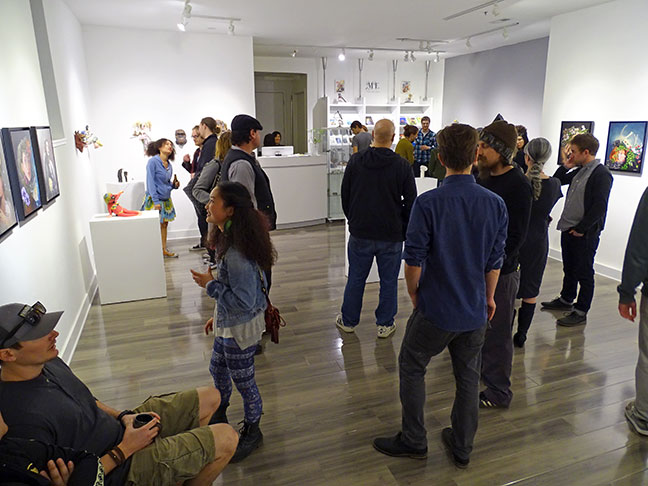 Overview - Melissa Morgan portraits & group show at Modern Eden Gallery.


***
Vorres Gallery: Knock knock... anybody home?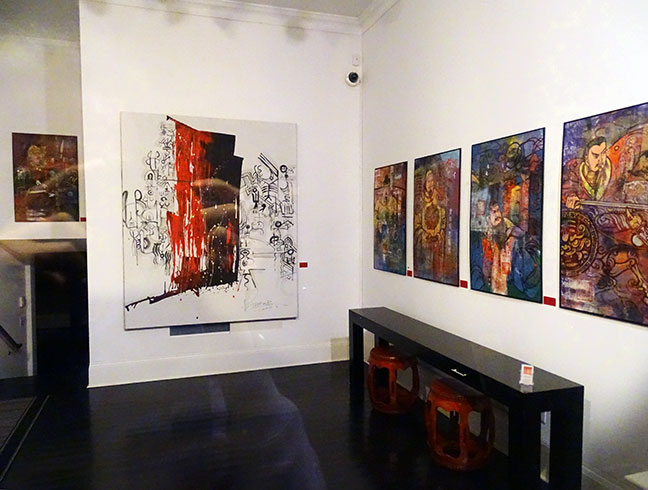 I'm here 40 minutes before the close of the show and there's zero sign of life. The gallery owner tells me later that she closed up shop after being besieged by wine-guzzling freeloaders, one of whom apparently took the liberty of lecturing her on how to run a gallery. The hazards of the profession...


***