***

Get your art fix fast: Instagram @alanbamberger
***
San Francisco General Hospital Foundation at AT&T Park: Hearts in SF 2020
Comment by AB: Since its inception in 2004, the Hearts in San Francisco project has commissioned local artists to paint hundreds of sculptural hearts that have gone on to become part of the region's cultural landscape, many of which are on display at prominent Bay Area locations. The millions of dollars raised annually from auctioning these hearts off is used to assist disadvantaged and underserved area residents in need medical care at Zuckerberg San Francisco General Hopsital.
Over the years, Hearts in SF has grown into one of the best, most visible, and enduring artist/organizational collaborations around. The highlight of each year is the Hearts in SF fundraiser held in a jumbo event tent set up in the center of the outfield at AT&T Park. The stars of the evening are the year's fresh new crop of artist hearts, shown publicly for the first time, and auctioned off (for very respectable prices) to the highest bidders. Special guests and presenters included Honorable Mayor Willie Brown, Mayor London Breed, SF Giants CEO Larry Baer, and more.
Artists interested in creating hearts can read all about the application process HERE. Anyone interested in donating to the San Francisco General Hospital Foundation can learn how to do that HERE or call 628.206.4478. And now for the visuals...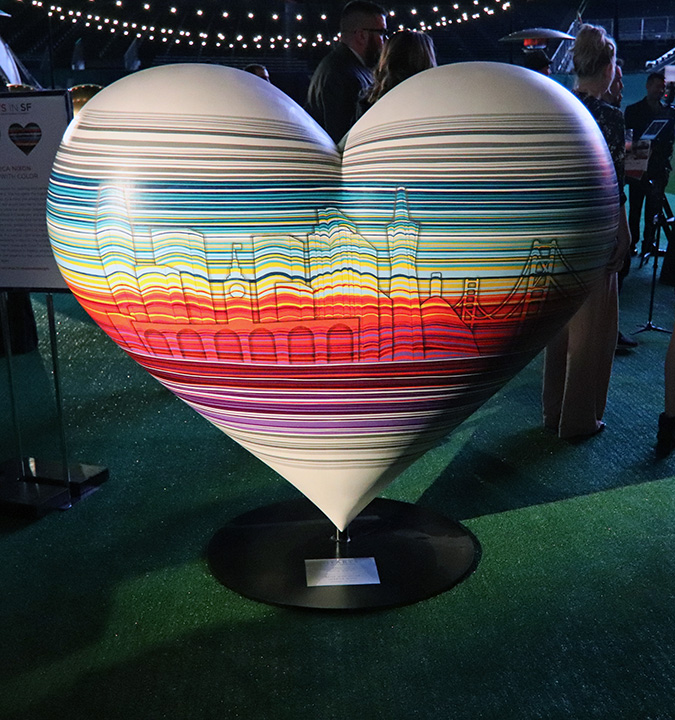 "Alive With Color" heart by Jessica Nixon at Hearts in SF 2020.


"Lady in the Dragon" heart by Sam Flores.


Pedestal-sized heart by Daniel Tousignant titled "Twin Peaks."


"I Heart Annie" collaged heart by Team Annie.


"Strawberry Berry" by Katrina Forck & Sean O'Brien - nicely done.


"Waves of Love" heart by Linda Fahey.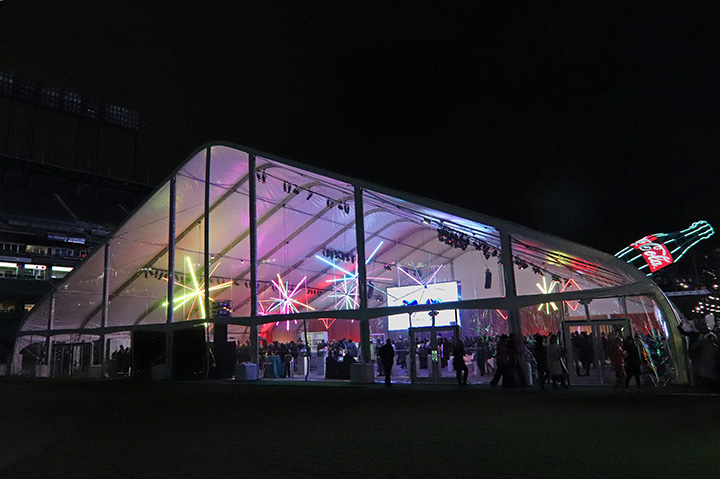 The event tent in center field where all the action happens.


Abundant food & beverage at Hearts in SF 2020.


More small hearts up for auction at Hearts in SF 2020.


"Wild" heart by Ari Takata-Vasquez.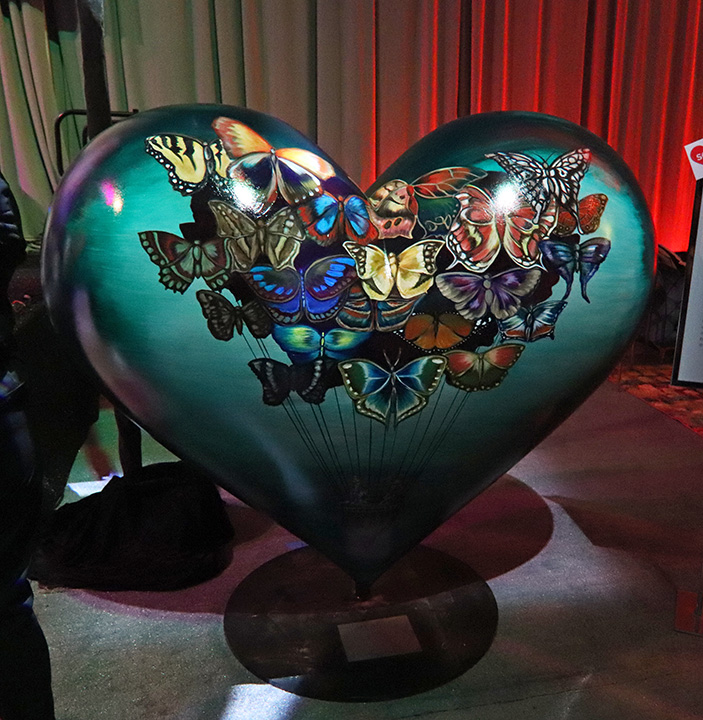 "Butterflight" heart by Naomi Dubin.


"Mustache Harbor" rockin' the house - they're good!


"Tea Time for the City" by Liane Wiesemann.


Collaborative heart by Eveline Darroch, Ian Montgomery & Jeremy Novy.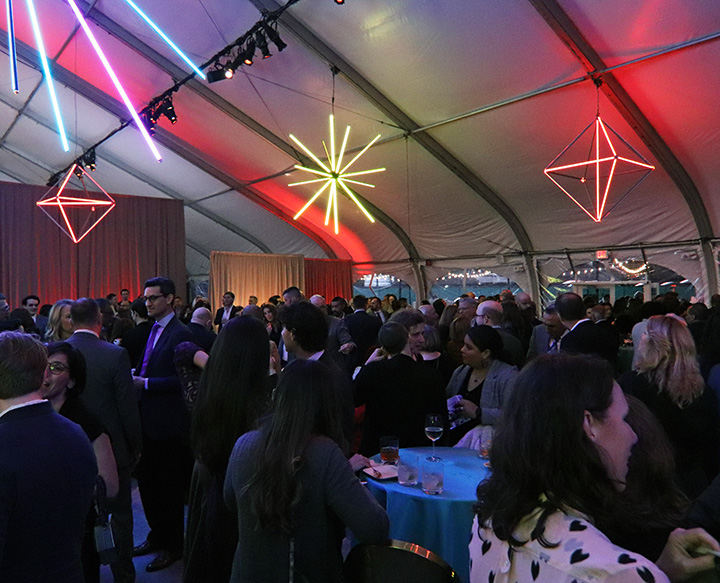 A fantastic time had by all at Hearts in SF 2020.


***