***

Get your art fix fast: Instagram @alanbamberger
***
John Berggruen Gallery: John Alexander - Recent Paintings and Drawings
Comment by AB: You can't imagine fields of flowers any more luxuriant than these. Bliss out in blossoms, the perfect antidote for whatever distresses you. Stop on by and rejuvenate your day.

Fields of flowers - art by John Alexander at John Berggruen Gallery.


Art by John Alexander.


Art in above image closer.


John Alexander and his art at John Berggruen Gallery.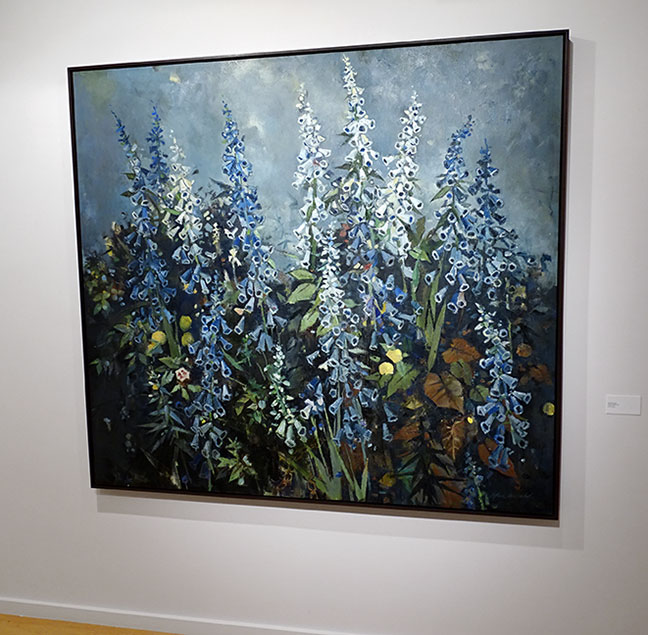 Art by John Alexander.


A handful of curious little John Alexander drawings are on display too.


John Alexander floral art.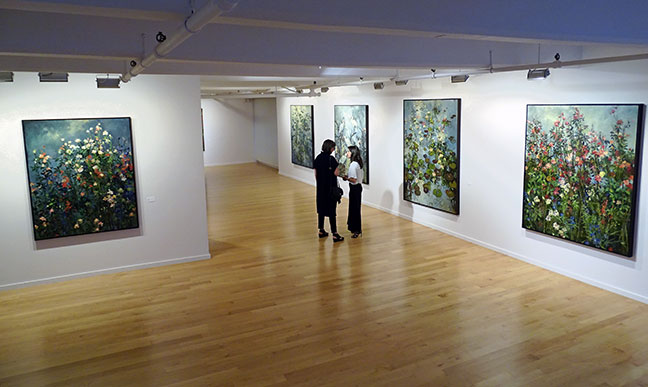 Overview - John Alexander art show at John Berggruen Gallery.


***
The Contemporary Jewish Museum: Bill Graham and the Rock & Roll Revolution
Comment by AB: The photographs, posters, fashion and artifacts of an era on exhibit are among the finest examples of where art and music intersect. This impressive selection of rare rock & roll memorabilia not only allows us in intimate glimpse into the life and career of legendary rock impressario Bill Graham, but also the artists and musicians he worked with as well as the times during which he lived. If you're a fan of musical history, particularly as relates to San Francisco, this is required viewing. A number of genuine rarities are on display, and plenty of other gems as well.

The Who circa 1971 by Jim Marshall at The Contemporary Jewish Museum.


Seminal moments in SF music history - Trips Festival, 1966.


Seminal moments in SF music history - Gathering of the Tribes, 1967.


Poster for the first Bill Graham concert at Fillmore East.


Bill Graham back in the day.


Bill Graham's costume, New Year's Eve 1988.


First official Bill Graham concert poster, 1966.


Joan Baez & Bob Dylan.


Original concert poster art.


Jimi Hendrix guitar piece & photograph from the concert.


Keith Haring t-shirt design signed by performers for 1986 NYC fundraiser.


Janis Joplin original concert costume; photo by Bob Seideman.


Early Santana portrait photo and memorabilia.


Original Lenny Bruce poster art, Bill Graham production.


Opening remarks by Greatful Dead's Bob Weir.


Relative density - Bill Graham retrospective at The Contemporary Jewish Museum.


***