***

Get your art fix fast: Instagram @alanbamberger
***
Contemporary Jewish Museum: The Art of Rube Goldberg; Contraption - Rediscovering California Jewish Artists
Contraption artists: Judith Belzer, Carol Bernard, Edward Biberman, Boris Deutsch, Miriam Dym, Bella Feldman, Howard Fried, Rube Goldberg, John Gutmann, Bruce Handelsman, Ned Kahn, Richard Kamler, Bernie Lubell, Irving Norman, Annabeth Rosen, Sheri Simons.
Comment by AB: On the first floor, experience charged editorial cartoons, schematics of unnecessarily complicated machines for performing nonsensical tasks, and sundry memorabilia commemorating the career of Rube Goldberg (1883-1970). In keeping with the mechanical theme, see vintage and contemporary examples of contraption-related art by California Jewish artists. Stop on by. Good show on both counts.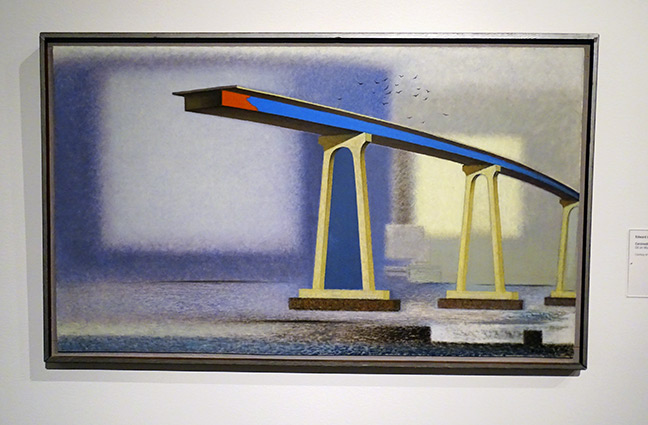 "Coronado Bridge" by Edward Biberman, 1978 at Contemporary Jewish Museum.


Participatory kinetic sculpture by Sheri Simons.


Art by Judith Belzer.


Pedal-powered contraption art by Bernie Lubell.


1930s Machine Age photographs by John Gutmann.


Painting by Irving Norman (about 7 feet long). Must see in person.


Sculptural contraption by Bella Feldman.


Modernist painting by Bella Feldman.


Mixed media art by Bruce Handelsman at Contemporary Jewish Museum.


Timely 1948 editorial cartoon art by Rube Goldberg.


Modern living devices - art by Rube Goldberg.


Vintage Rube Goldberg commercial design for Pepsi-Cola.


Early nonsense mechanical art by Rube Goldberg.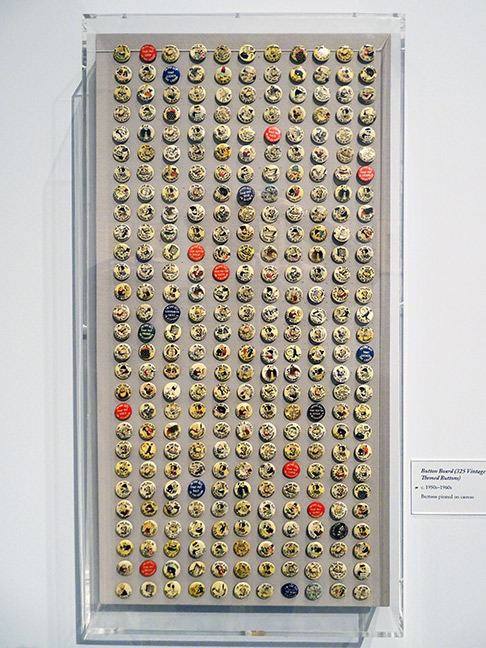 Collector buttons by Rube Goldberg.


Pinkie cam detail of buttons in above image.


Wearable golf aide concept art by Rube Goldberg.


***