***

Get your art fix fast: Instagram @alanbamberger
***
If So, What? at Palace of Fine Arts: If So, What? Where Art and Design Meet Silicon Valley
Exhibitors: Aicon Gallery, Chandra Cerrito Contemporary, CODAME, Contempop, David Gryn / Daata Editions, Dolby Labs, Ed Cross Fine Art, G-77 Gallery, Galeria Zielinsky, Halcyon Gallery, HG Contemporary, Jaus Gallery, Nick Lynch, Marpi, The McLoughlin Gallery, Neram 2.0, Priveekollektie, Puiforcat, re.riddle, Roya Khadjavi Projects, Saint Louis, TASCHEN, Seraphin Gallery, Galeria Zielinsky, Zheng Chongbin, JD Beltran + Minneman, Miguel Novelo, CODAME AI and Art Workshop, CODAME Gary Boodhoo, Label Dalbin, Khora Contemporary featuring Paul McCarthy and Nikita Shalenny, Marpi.
Comment by AB: A new concept in art fairs that's really not an art fair at all. It's much more. Sure, part of it looks like an art fair featuring an eclectic array of international galleries, and that may fool you, but also on the docket are seminars, keynotes, off-site events like tours of artist studios, and an entire exhibition area dedicated to the ever-complexifying overlap of art and technology. All day every day. In other words, an overall experience that's definitely worth a visit. Just remember to keep an open mind. And now for the visuals (mainly from the "art fair" part)...

Surrealism with Pop Art accents by Joaquin Lalanne at Galeria Zielinsky.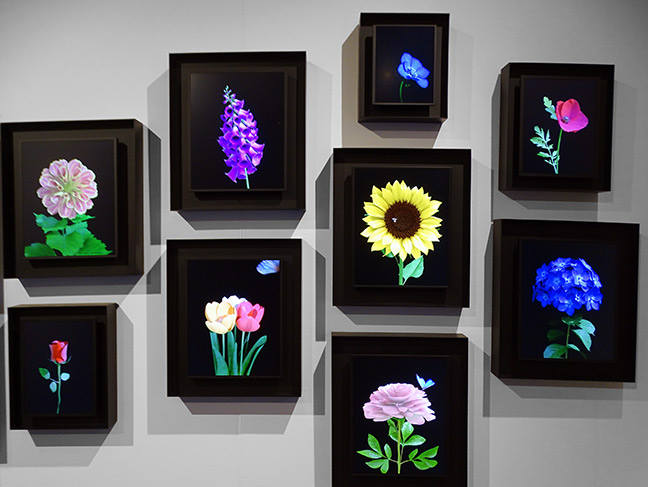 Hypnotic digital plant/insect videos by Dominic Harris at Priveekollektie.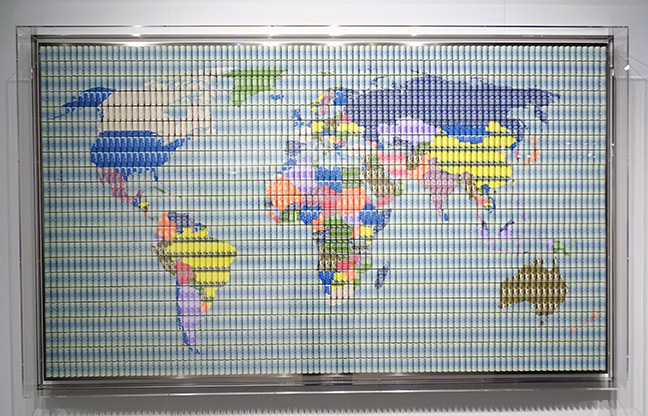 Rolled collaged currency art by Santiago Montoya at Halcyon.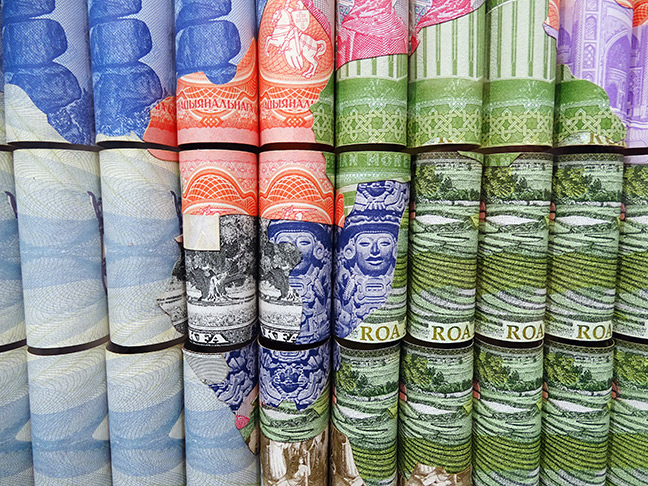 Art in above image closer - on exhibit at If So, What?.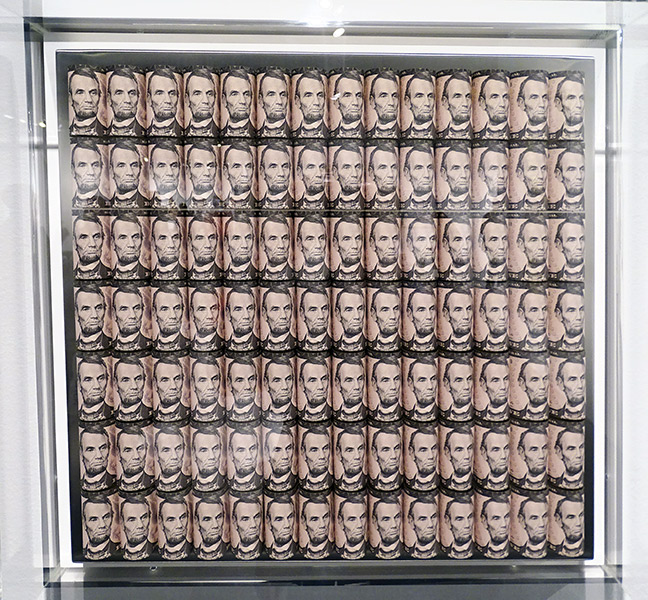 Rolled $5 bill art by Santiago Montoya at Halcyon.


Rectangular vegetation art by Zhenya Xia at HG Contemporary.


Kaleidoscopic impasto painting in above image closer.


Sardine can art by Otaire De Coupingny at contempop ($160-$230).


Classic decorative chrome accessories by Puiforcat at Saint-Louis.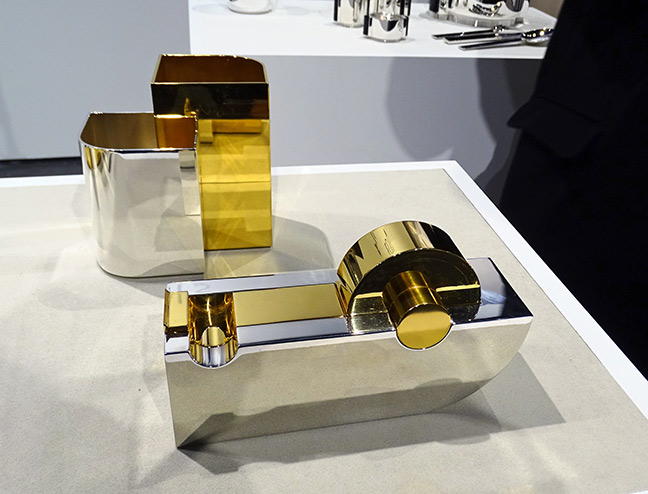 Detail of metalwork in above image closer - as good as it gets.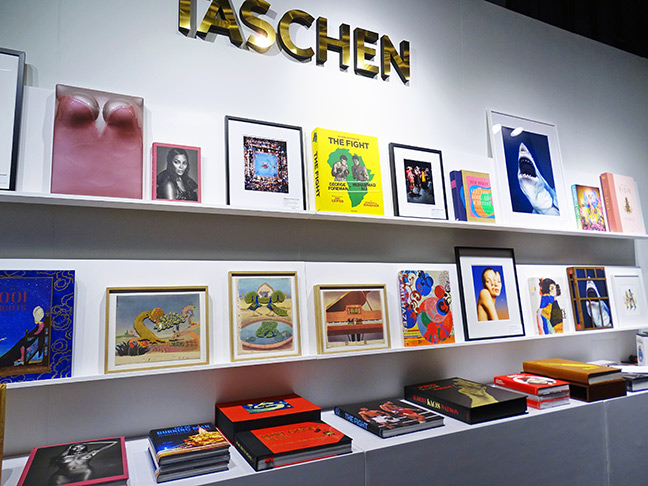 Taschen - your source for over-the-top art books - on display at If So, What.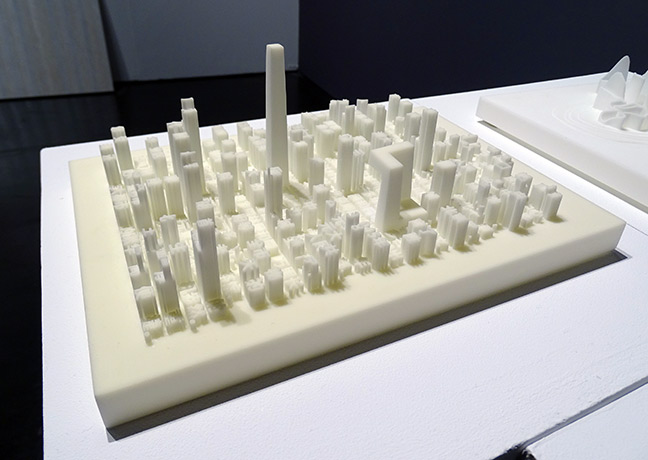 3-D digital prints of major cities (Beijing here) at re.riddle.


Another view of above image showing text related to the city.


Repurposed aluminum can mask by Cristobal Valecillos at McLoughlin Gallery.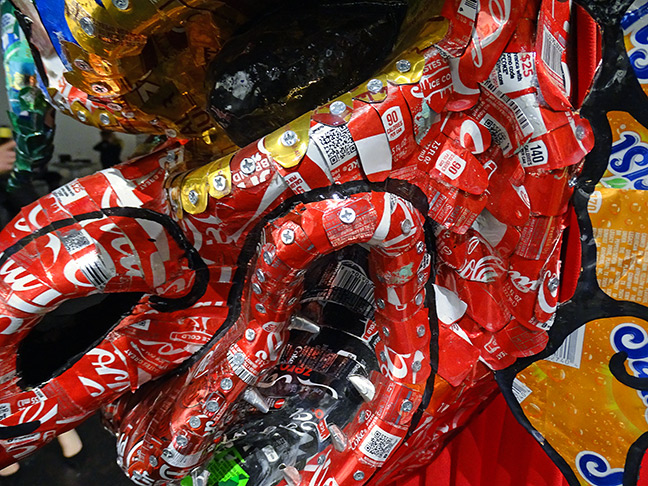 Detail of art in above image closer.


Digital photographic fantasies by Nick Knight at Carrie Scott & Partners.


***