***

Get your art fix fast: Instagram @alanbamberger
***
San Francisco Arts Commission Gallery: Tiny Bubbles - Curated by Steven Wolf; Civic Art Collection Focus - Roy De Forest; Innards and Upwards, A San Francisco Wunderkammer - Alison Pebworth
Tiny Bubbles artists: Jerome Caja, Lisa Hanawalt, Porpentine Charity Heartscape, Longmont Potion Castle, Megan Reed, Kate Rhoades, J. Otto Seibold and Boots Riley, V. Vale.
Comment by AB: A little bit of everything here. Vintage California Funk by Roy De Forest, truth and angst meet humor in Tiny Bubbles, and Alison Pebworth's cabinets of wonder.

Vintage California Funk art by Roy De Forest at SFAC Gallery.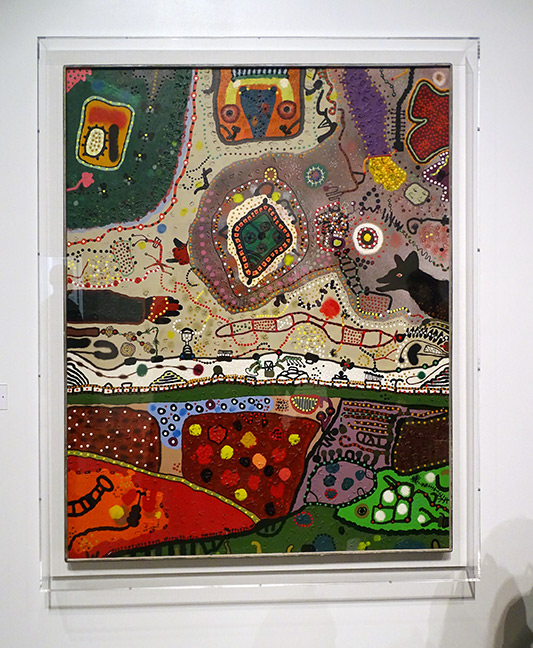 Roy De Forest art from the early 1960s.


Installation by Alison Pebworth.


Art by Lisa Hanawalt at San Francisco Arts Commission Gallery.


Sculpture installation by Megan Reed.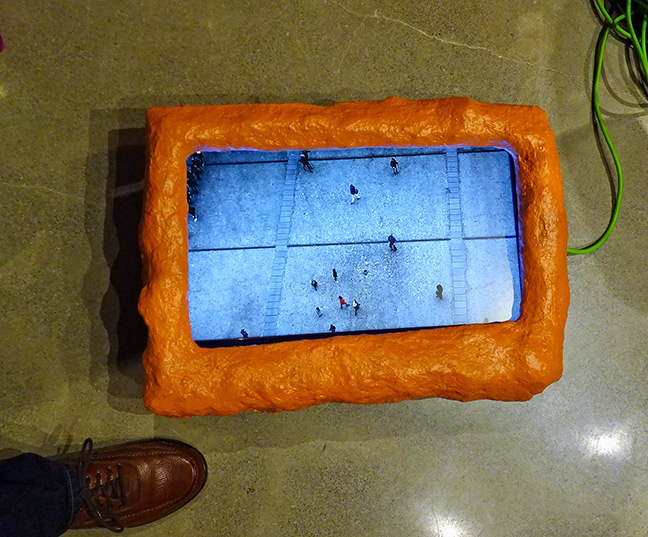 Megan Reed video inside above installation - people walking, viewed from above.


Kate Rhoades and her Precious Flamingo installation & homaging the pinkie cam.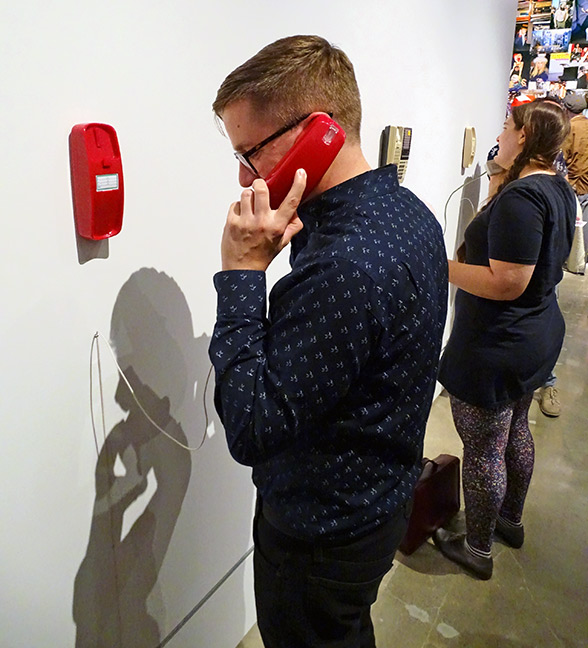 Recordings of prank calls by Longmont Potion Castle.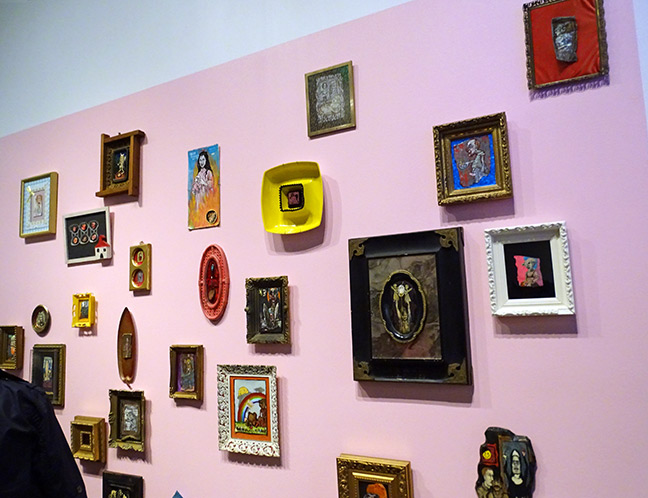 Wall of art by Jerome Caja.


Art in above image closer.


More Jerome Caja art at San Francisco Arts Commission Gallery.


"Tiny Bubbles" show curator Steven Wolf.


Video by Porpentine Charity Heartscape.


Tribute to RESearch Publications - V. Vale.


***