***

Get your art fix fast: Instagram @alanbamberger
***
Luggage Store Gallery: Lil SWIM. Curated by Yarrow Slaps and Auguste Somers
Artists: Bagger 43, Cameron Amelia, Brett Amory, Apexer, Rafael Arana (Artbyraf), Marcela Pardo Ariza, Erik Bender, Robin Birdd, Thomas Campbell, Tim Cohen, Michael Covington, Gangster Doodles, Marc Etherington, Pat Falco, Henry Fey, Kohshin Finley, Lydia Fong, Dustin Fosnot, Dont Fret, Soto Gang, Rabbit Garcia, Alex Gardner, Monica Kim Garza, Erlin A. Geffrard, Os Gemeos, Diego Groisman, Michelle Guintu, Henry Gunderson, Mariah GW, Justin Hager, Kezia Harrell, Chad Hasegawa, Terry Hoff, Jared Rush Jackson, Royal Jarmon, Malcolm Kenter, Dennis Kernohan, Olivia Krause, KRPSY, Asha Leisha, Lana Licata, Luke Pelletier & Kristen Liu-Wong, Clarence Lives, Adrian Mangel, Nathan McKee, Maxwell McMaster, Geri Montano, Sachi Moskowitz, Sean Newport, Yetunde Olagbaju, Sailor P00n, Rye Purvis, Umar Rashid (Frohawk Two Feathers), Remio, Retna, Charlie Roberts (Colonel Catfish), Joe Roberts (LSD Worldpeace), Ammon Rost, Curtis Talwst Santiago, Muzae Sesay, Jenny Sharaf, Yarrow Slaps, Tracey Snelling, Swoon, Tipi Thieves, Love Watts, Brittney Leeanne Williams, Natalie Yang, Sasha Zirulnik.
Comment by AB: From young upstarts to old pros, you'll find it all here. Check it out.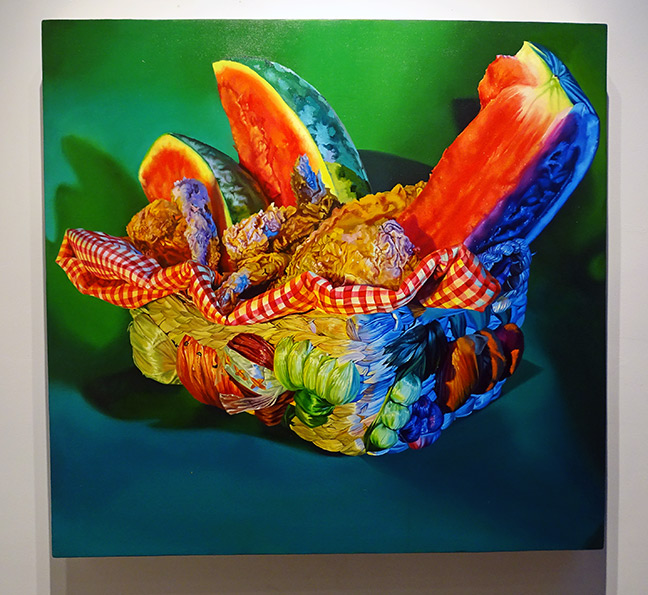 Art by Kezia Harrell, about 4x4 feet, at Luggage Store Gallery (like it).


Os Gemeos art, right.


Photographs by Cameron Amelia (like 'em).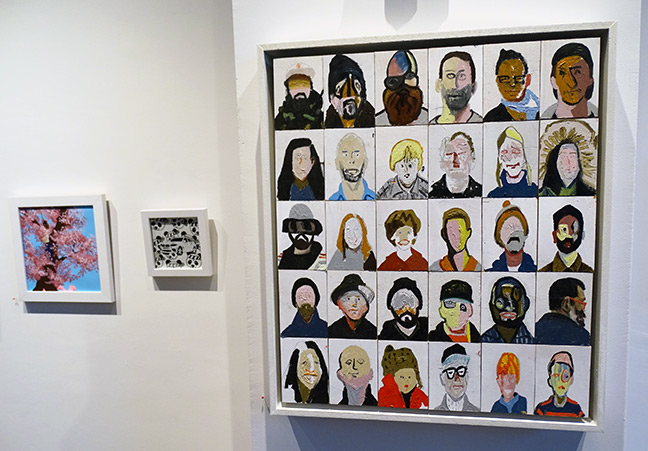 Portrait grid by Brett Amory (right).


Mariah GW and her art at Luggage Store Gallery.


Pinkie cam detail of art in above image.


L-R, art by Retna and Maxwell McMaster.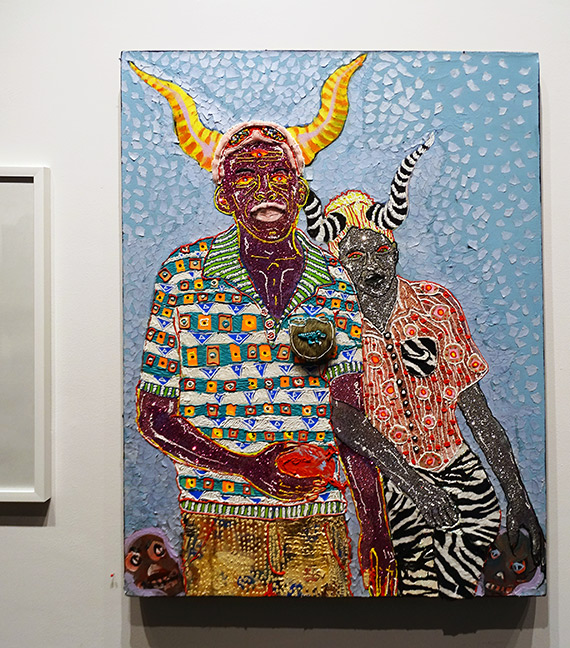 Art by Erlin A. Geffrard.


Pinkie cam detail of art in above image (kinda like it).


L-R, art by Kohshin Finley and Marcela Pardo Ariza.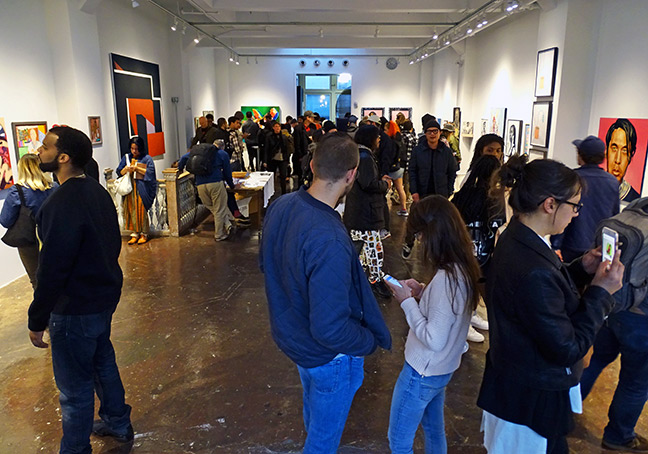 Overview - group art show at Luggage Store Gallery.


***
R/SF Projects: EXPAT
Artists: Petra Cortright, Julie Henson, Bailey Hikawa, Greg Ito, Matt Lipps, Peter Wu, Jake Ziemann.
Comment by AB: They used to live here (SF); now they live there (LA).

Art by Julie Henson at R/SF Projects.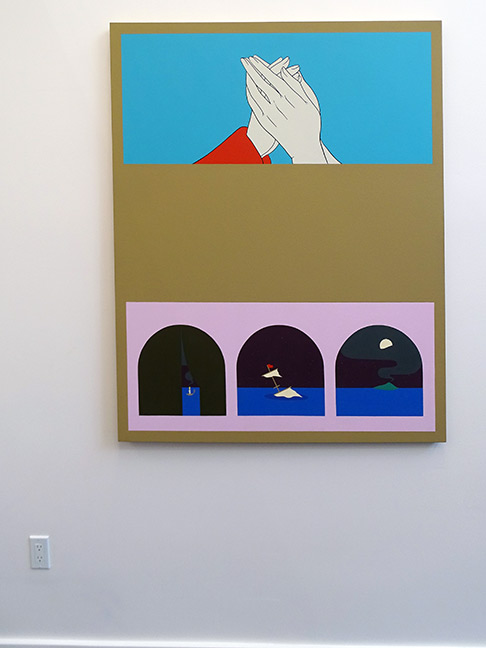 Greg Ito art.


Video by Petra Cortright.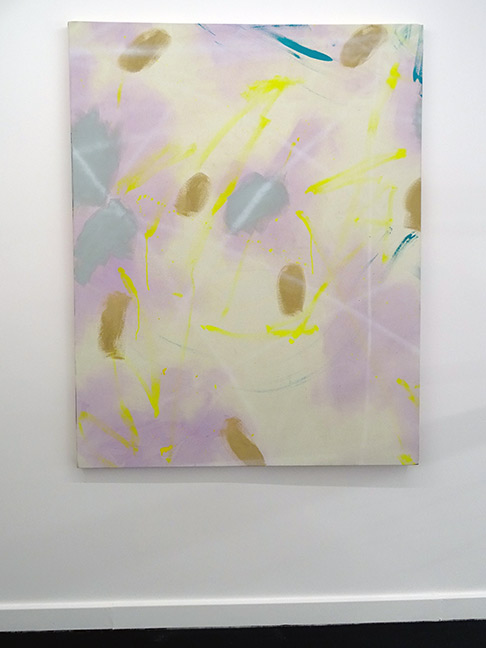 Art by Bailey Hikawa.


Peter Wu art.


***
City Gallery SF: Group Show
Comment by AB: Visionary art and fine sculpted glass.

Art by Simone Star at City Gallery SF.


Phoenix Fire Glass art.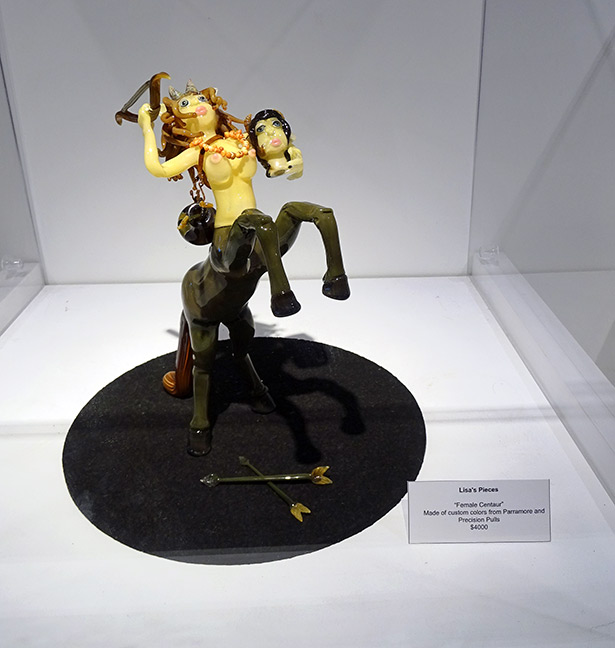 Glass sculpture by Lisa's Pieces.


Glass art by K-Sass glass x Reggae Ric at City Gallery SF.


***