***

Get your art fix fast: Instagram @alanbamberger
***
The Growlery: Mortal Portal, Spiritual Objects and Non-bias Vibrations - A solo show by Bud Snow
Comment by AB: The art and fashion of Bud Snow are 100% guaranteed to upgrade the quality of your day. Fun!

Art by Bud Snow at The growlery.


Fashion and headgear by Bud Snow.


Decorative weaponry up close by Bud Snow.


Bud Snow art.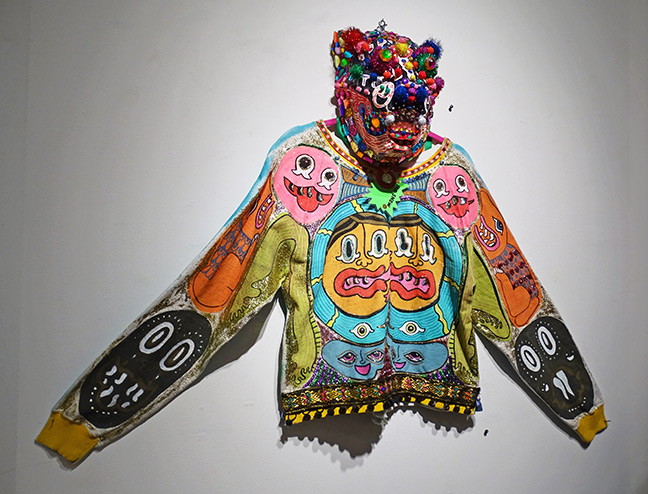 Fashion art by Bud Snow.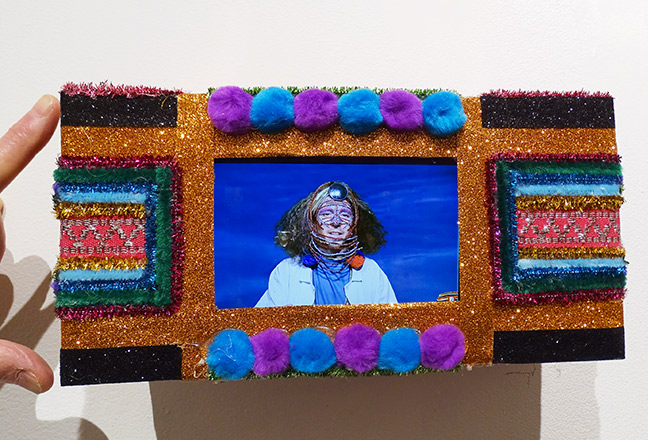 Bud Snow TV.


Art & fashion by Bud Snow at The Growlery.


***
Arc Gallery: Summer of Love
Artists: Fiona Fahey, Sylvia Gardner, Linda Joy Kattwinkel, Miles Kattwinkel Ceralde, Dan Alcazar, Amanda Baker, Jennifer Banzaca, Brandin Baron, Jennifer Clifford, Nikki Dance, Peter Diggs, Loring Doyle, Amber Fua, Carla W. Gelbaum, Dilcia Giron, Dennis Hearne, Susan Elting Hillyard, Johnny Karwan, John Kraft, Jennifer Landau, Liz Mamorsky, Seren Moran, Gigi Ordway, Mallika Prakash, Fernando Reyes, Summer Romasco, Cleng Sumagaysay, Mari Tepper, Randy Titchenal, Robin van Wijk, Lola X.
Comment by AB: Yet another Summer of Love smackdown. I can hardly wait for the Autumn of Relief.

Liz Mamorsky with a painting she painted in 1967 at Arc Gallery.


Fun fabric art by Jennifer Landau.


Art by Jennifer Banzaca.


Pinkie cam detail of art in above image. That's a lotta work!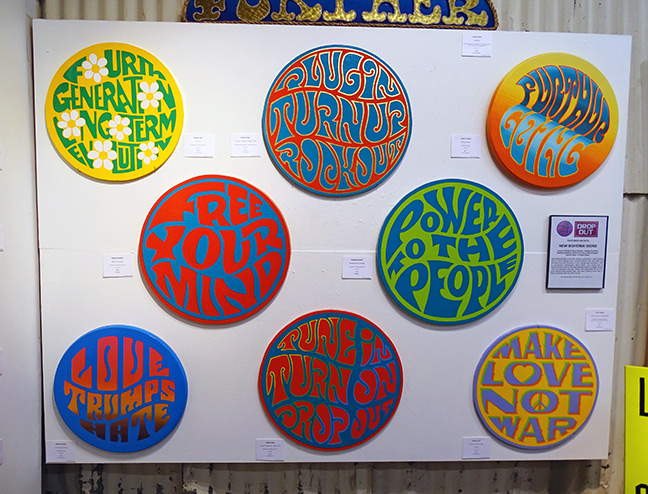 Throwback signage by New Bohemia Signs.


Here's something you don't see every day. Art by Amber Fua.


In-the-zone art by Cleng Sumagaysay.


Headcount - Summer of Love group show at Arc Gallery.


***