***

Get your art fix fast: Instagram @alanbamberger
***
Headlands Center for the Arts at Fort Mason Center: 2017 Benefit Art Auction
Artists: Johnny Abrahams, Nick Aguayo, Miguel Arzabe, Ruth Asawa, Teresa Baker, Leo Bersamina, McArthur Binion, Vanessa Blaikie, Debra Bloomfield, Marco Breuer, Val Britton, Rachelle Bussieres, Jedediah Caesar, Jim Campbell, John Chiara, Kate Costello, Marsha Cottrell, Binh Danh, Erin Diebboll, Tara Donovan, Christopher Duncan, Amy Ellingson, Bella Foster, Andy Freeberg, Terri Friedman, Jason Fulford, Ted Gahl, Brett Goodroad, Katy Grannan, Doug Hall, Joseph Hart, Joseph Havel, Jim Hodges, Julian Hoeber, Lonnie Holley, Pieter Hugo, Cynthia Ona Innis, Kaveh Irani, Colter Jacobsen, Anthony James, Isaac Julien, Brad Kahlhamer, Amy Kaufman, Elisabeth Kley, Terence Koh, David Korty, Karine Leger, Michael Light, Hung Liu, Lauren Luloff, Erica Mahinay, Aspen Mays, Alicia McCarthy, Sean McFarland, Klea McKenna, Allison Miller, Dave Muller, Jennie Ottinger, Ben Peterson, Sopheap Pich, Joey Piziali, Jami Porter-Lara, Michele Pred, Gwenaël Rattke, Meghann Riepenhoff, Clare Rojas, Blaise Rosenthal, Christina Seely, Davina Semo, Jane Springwater, Cole Sternberg, Lisa Swerling, Josephine Taylor, Wayne Thiebaud, Penelope Umbrico, Lesley Vance, Catherine Wagner, Richard T. Walker, Ryan Wallace, Lindsey White, May Wilson, Margo Wolowiec, Aaron Wrinkle.
Comment by AB: This is consistently one of the best arts fundraiser events in the SF Bay Area, offering a fine selection of art by accomplished artists up for bids at both silent and live auctions, and all for a great cause. Plus special added bonus-- contributing artists can receive up to 50% of the selling price of their art.
"Headlands Center for the Arts is a multidisciplinary, international arts center dedicated to supporting artists; the creative process; and the development of new, innovative ideas and artwork. Headlands artists programs support artists of all disciplines-- from visual artists to performers, musicians, writers, and videographers-- and provide opportunities for independent and collaborative creative work." Always recommended. So let's take a peek at the action....

Painted installation by Jenny Sharaf at Headlands Center annual art auction.


Photography by Pieter Hugo.


Digital backlit photo collage of the D.C. Women's March 2017 - Jim Campbell.


Christopher Duncan art.


Art by Jennie Ottinger at Headlands Center Benefit Art Auction 2017.


Aerial view of the LA produce markets at night by Michael Light.


Art by Amy Kaufman.


Walls of art for up for auction.


Art by Julian Hoeber in above image closer.


Sean McFarland photography.


Photograph by Catherine Wagner.


Take a break and get your picture taken in the mobil photo booth.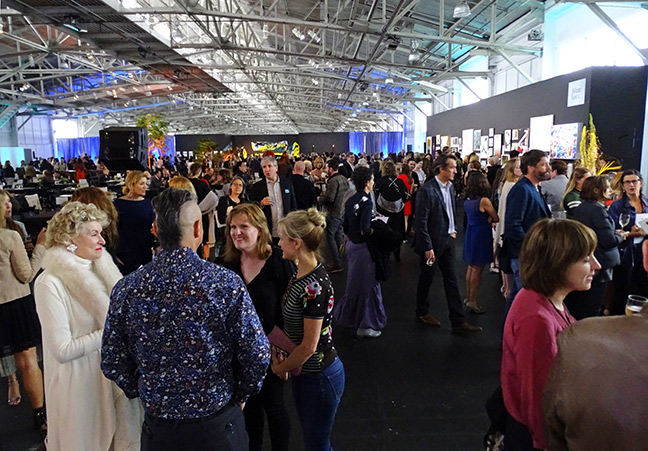 Head count - Headlands Center for the Arts 2017 Benefit Art Auction.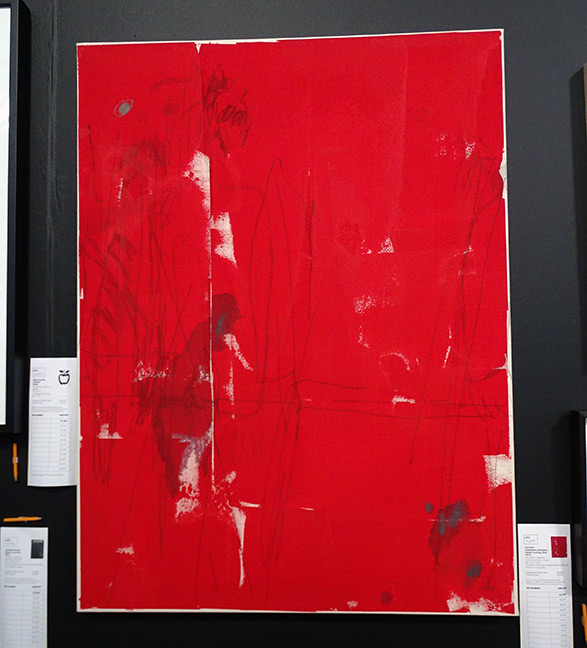 Art by Ted Gahl.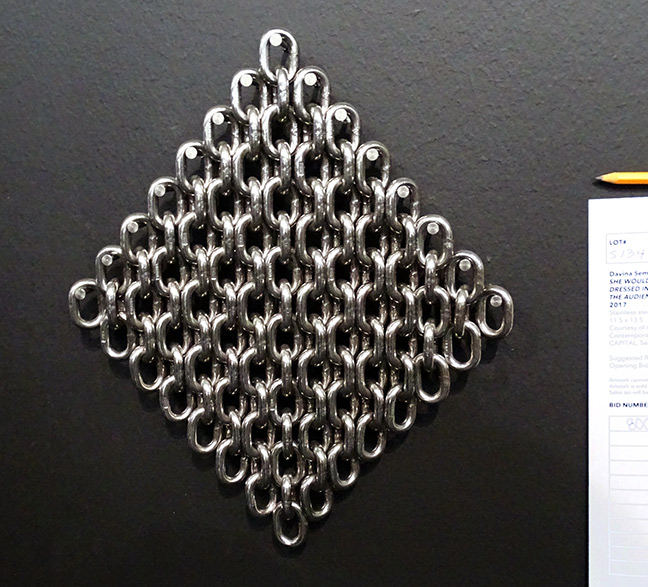 Suspended chain sculpture by Davina Semo.


Ceramic art by Jami Porter-Lara.


Optimistic homily at Headlands Center for the Arts annual benefit auction.


***