***

Get your art fix fast: Instagram @alanbamberger
***
Anglim Gilbert Gallery: Hannah Collins - The Interior and the Exterior, Noah Purifoy

Hannah Collins + photograph of Noah Purifoy art at Anglim Gilbert Gallery.


***
ATAK SF Gallery (Analog Tattoo Arts Kolectiv): Mike Giant - Notes From the High Ground

Mike Giant and his art at ATAK SF Gallery.


***
The Growlery: Ellie Andrews

Ellie Andrews and art from her 3-month residency at The Growlery.


***
Guerrero Gallery: Harness - Lauren Quin, May Wilson, Rebekah Goldstein; Atlas(t) - Mansur Nurullah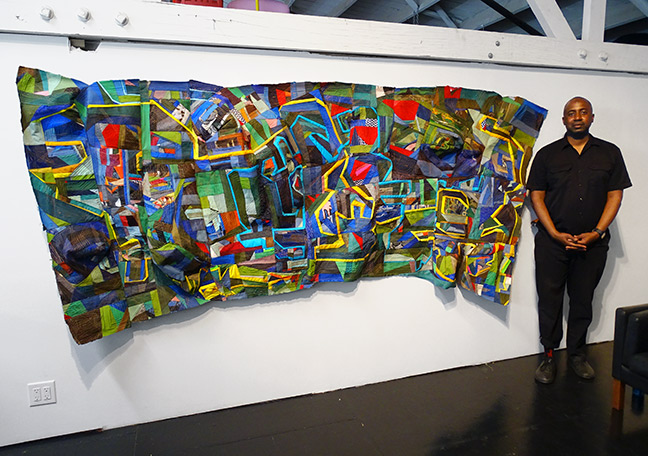 Mansur Nurullah and his textile art at Guerrero Gallery (like it).


***
Pretty Pretty Collective: Slow Death - Olivia Jaffe

Olivia Jaffe and her photography at Pretty Pretty Collective.


***
Park Life: Joe Ferriso - New Paintings

Joe Ferriso and his art at Park Life.


***