***

Get your art fix fast: Instagram @alanbamberger
***
Anthony Meier Fine Arts: JJ Peet - OSVRX
Comment by AB: Abstract amalgam bronzes with Giacometti overtones look as though they're comprised of scraps and remnants of daily life, while paintings reference various subjects from computer code to the flight path of a drone. Good show; worth seeing.

Bronze sculpture by JJ Peet at Anthony Meier Fine Arts (like it).


Paintings by JJ Peet.


JJ Peet (left) explains one of his sculptures.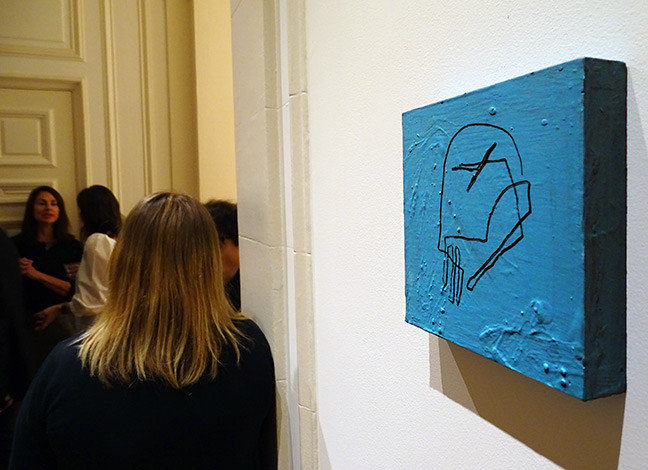 Small painting by JJ Peet references a drone flight path.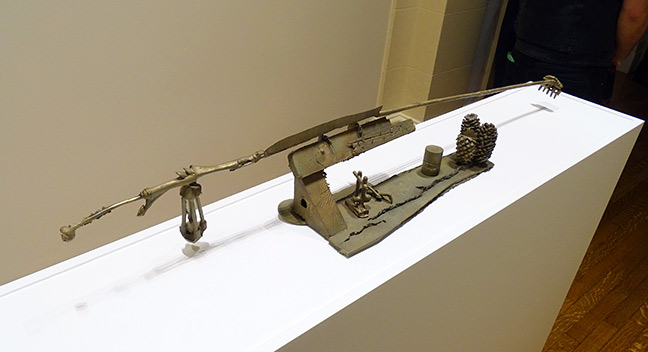 Elongated bronze sculpture by JJ Peet (like it).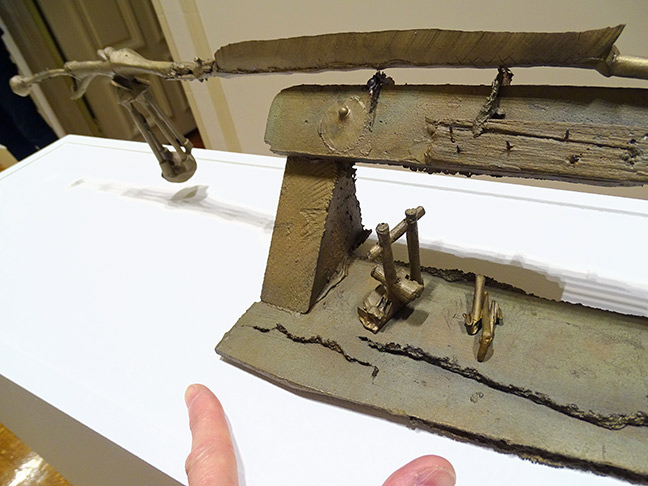 Detail of sculpture in above image.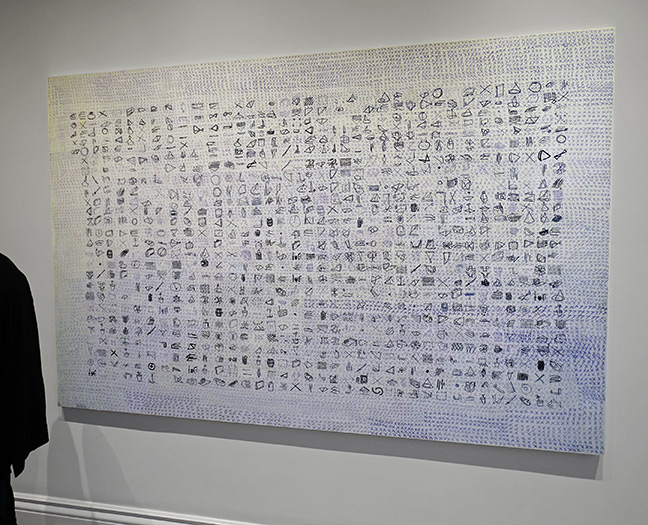 Petroglyphic painting by JJ Peet riffs on computer code.


Detail of art in above image.


***
University of San Francisco Thacher Gallery: Something From Nothing - Art and Handcrafted Objects From America's Concentration Camps
Comment by AB: In these days of political profiling, sometimes we need a little reminder of how misguided our decision-making can be. See over 100 works of art, objects, photographs, crafts and more, created by Japanese Americans who were forced from their homes, incarcerated and relocated to "Interment Camps" for the duration of World War II. Definitely worth a visit.

Drawing of Tanforan Racetrack relocation facility by Tadao Takiuchi.


Ship model by an unknown artist.


Quilt by Masako Hirata's fourth grade class.


Detail of quilt in above image.


Wood carvings by various Japanese American artists.


Art by Kumekichi Taniguchi in above image closer.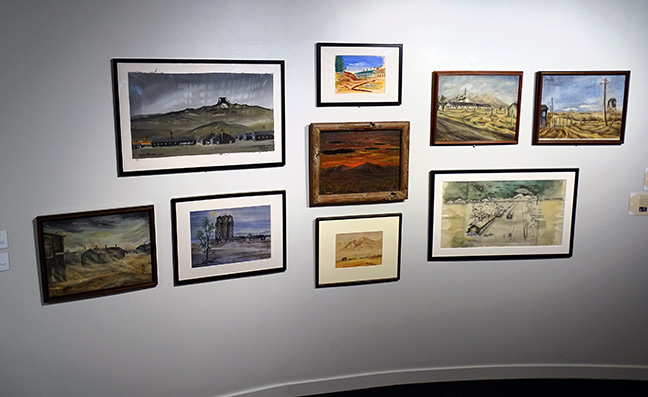 Paintings and watercolors by various artist.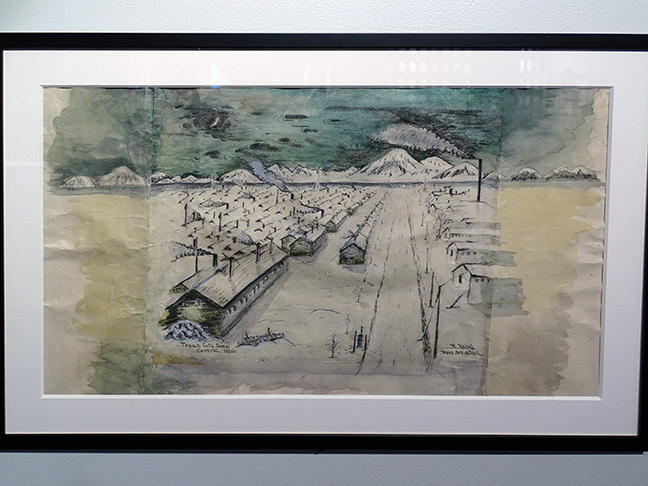 Art by R Kasai in above image closer.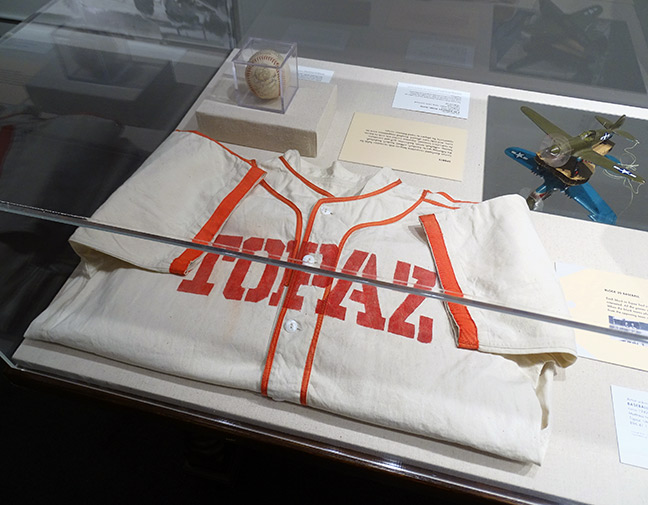 Baseball jersey made from mattress ticking.


Wood carving by Tsunejiro Tanaka at Thacher Gallery, USF.


Tsunejiro Tanaka wood carving, left.


***