***

Get your art fix fast: Instagram @alanbamberger
***
1AM Gallery: Motel Mademoiselle - Women's Group Show
Artists: Deb, Bud Snow, Elrod, Amanda Payne, Franceska Gamez, CHUNEED, Coneja, Nina (Girl Mobb), Yenta, Midnite Maven, Moe Alvarez.
Comment by AB: A peppy potpourri of urban art, 100% of it by female artists.

Deb and her art at 1AM Gallery.


Wearable art by Bud Snow.


Paint on fabric by Bud Snow.


Art by Nina (Girl Mobb) up close - collaged silkscreen with a hi-gloss finish.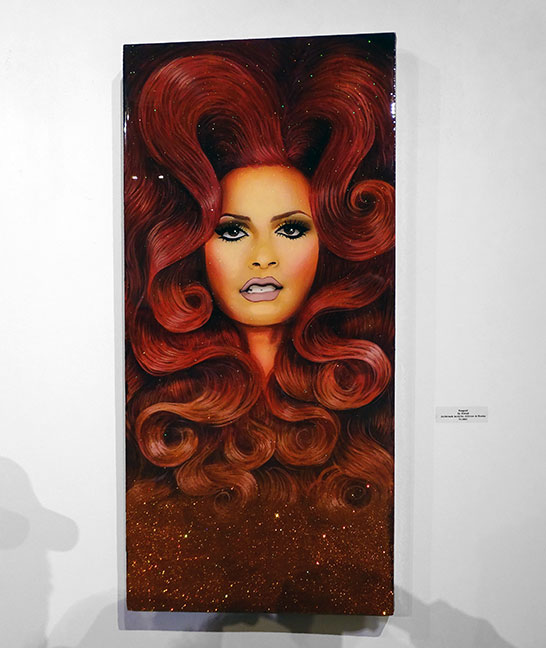 Art by Elrod.


Art by Franceska Gamez (the small mixed media works are nicely done).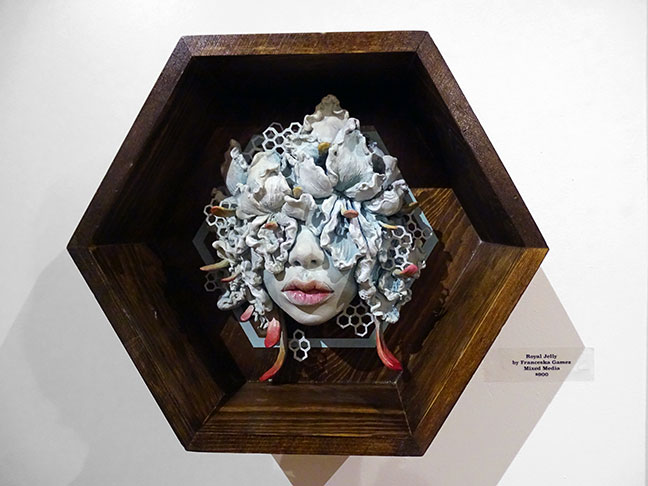 Franceska Gamez mixed media art in above image closer.


Photography by Moe Alvarez.


Primary color art by Amanda Payne.


Black & white art by Yenta.


Head count - group art show at 1AM Gallery. Neon art by Chuneed.
(Sometimes I feel like grandpa)


***