***

Get your art fix fast: Instagram @alanbamberger
***
Don Soker Gallery: Victoria May - And the Refinement of Their Decline
Comment by AB: Victoria May tells me she calls her earthy unembellished artworks "material studies" as opposed to using more conventional descriptives like fabric or textile art. Subtle combinations of atypical ingredients like polyester, horse hair, silk and screen printing enrich the experience. Regardless of how you categorize or classify it, it's unique, original, expressive and worth seeing in person, so stop on by if you get the chance.

Victoria May and her art at Don Soker Gallery.


Art & installation by Victoria May.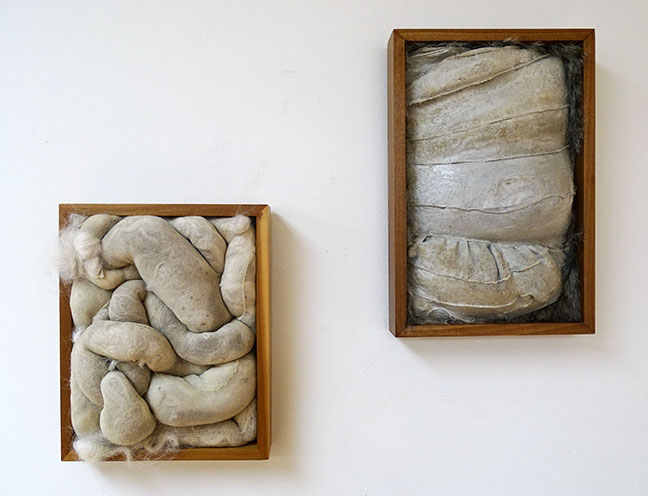 Art in above image closer.


Pinkie cam detail of art in above image.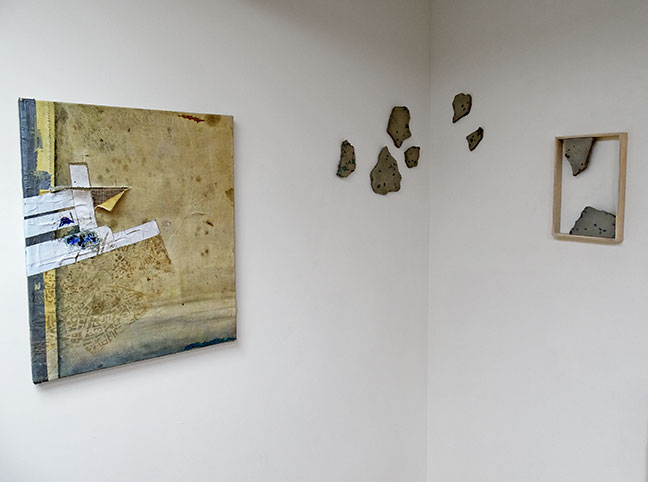 Victoria May art.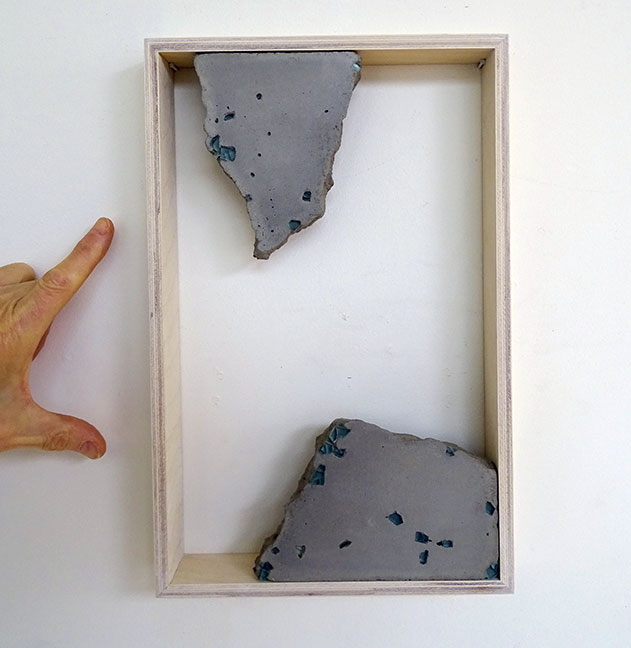 Art in above image closer.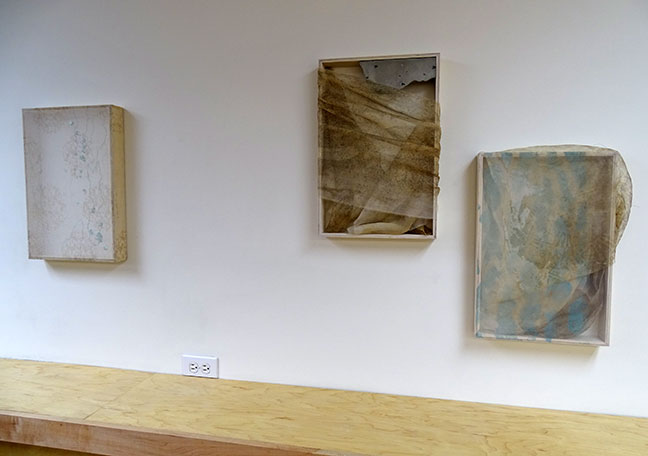 Material studies - art by Victoria May.


Ambiance - Victoria May art show at Don Soker Gallery.


***
Arc Gallery & Studios: FourSquared
Artists: Cherisse Alcantara, Phillip Dvorak, Scott Fin, Christina Marie Fong, Irene Hendrick, Ivy Jacobsen, Carol Jessen, Wayne Jiang, Margaret Keelan, Alan Mazzetti, Lucky Rapp, Ken Sloan, Cindy Stokes, Michele Sudduth, Toru Sugita, Sandra Yagi.
Comment by AB: Sixteen Bay Area artists each create sixteen small-format works of art, approximately a foot square, and display them in 4X4 grids. It's that simple and no more complicated. It's all good here, plus special added bonus-- nothing's priced over $500. Come and get 'em!

Superb photorealistic etching & aquatints by Toru Sugita at Arc Gallery.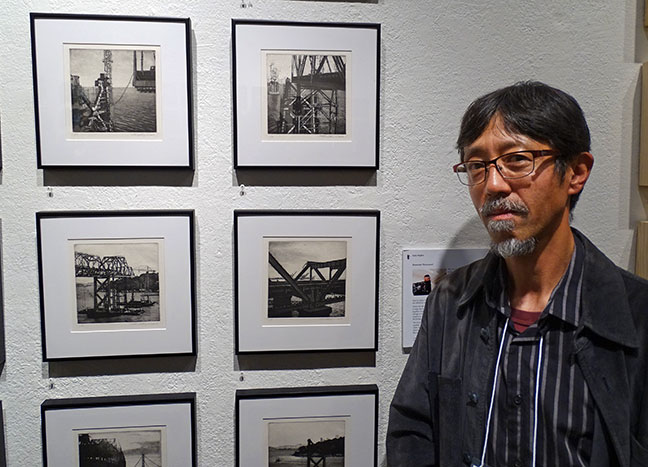 Toru Sugita and his art (like 'em).


Photographs by Cindy Stokes.


Precise hi-gloss abstracts by Michele Sudduth.


Scott Fin photographs the hidden world of underground storm drains.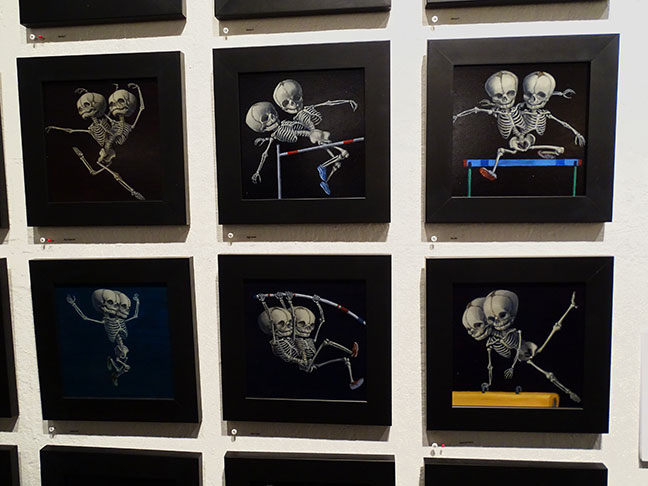 Sandra Yagi commemorates the Olympics with macabre conjoined athletic action.


Margaret Keelan discusses her ceramic art.


Art by Margaret Keelan in above image closer (nicely done).


Ivy Jacobsen art.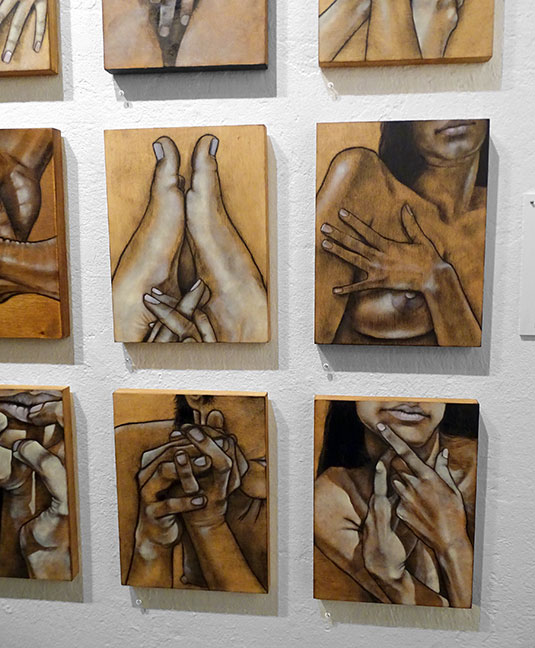 Figural snippets by Phillip Dvorak.


Phillip Dvorak in the vicinity of his art at Arc Gallery & Studios.


Abstracts with an asian influence by Ken Sloan.


Curious characters by Christina Marie Fong.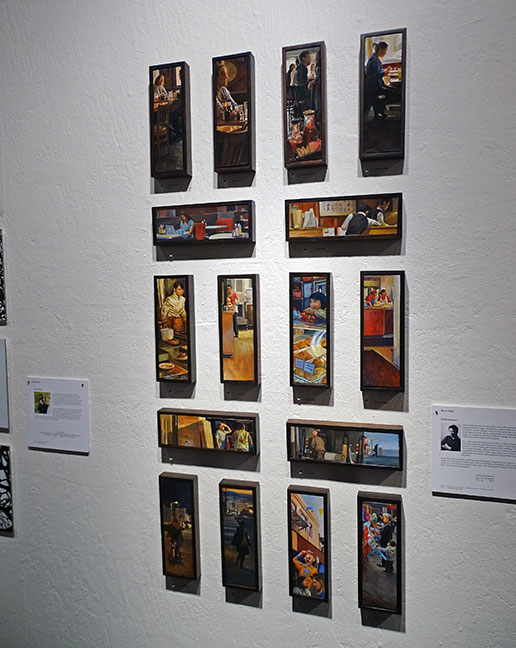 Scenes of community and family life by Wayne Jiang.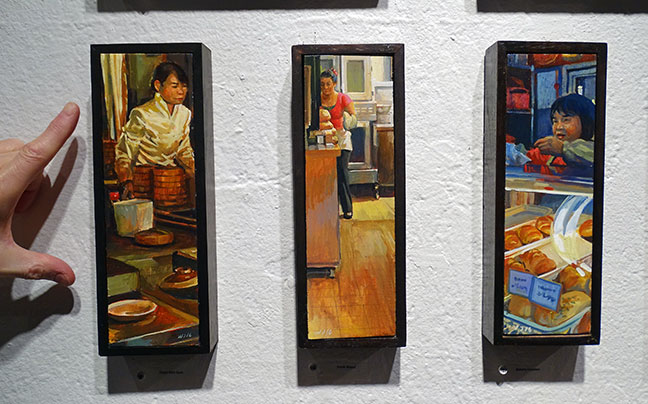 Wayne Jiang art in above image closer (kinda like 'em).


Social studies by Cherisse Alcantara.


Attendance figures - FourSquared group art show at Arc Gallery & Studios.


***