***

Get your art fix fast: Instagram @alanbamberger
***
Anne & Mark's Art Party: Art Party 2016
Comment by AB: The stats on this one ramp it up well beyond an art party and more into the realm of an art fair. 30,000 square feet of indoor exhibition space is brimming with hundreds of quality works of art by over 300 artists from around The Bay and occasionally beyond (prices range from about $50 well on up into the tens of thousands). Plus there's music, dancing, fire, live painting, video, spoken word, fashion, art cars, performances, all kinds of other diversions, ample food and beverages, several thousand art aficionados, and an eminently celebratory atmosphere. I'll focus mainly on the art this time around 'cuz after all, I'm an art guy, but there's way way more to enjoy than that. Don't miss next year's.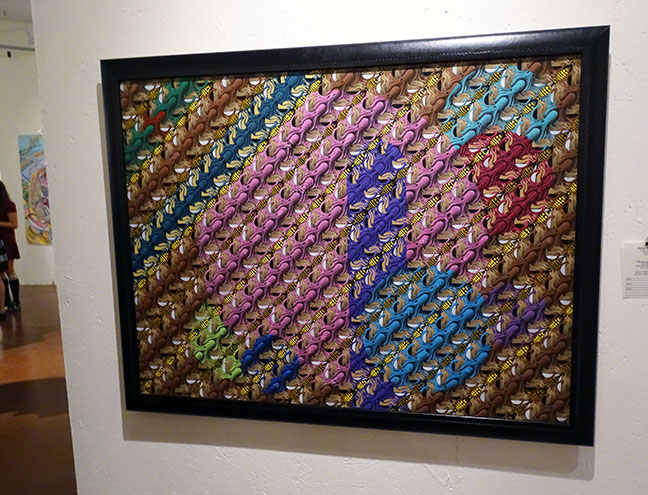 Rather remarkable painting of octopi & wasps by Patrick Hoffmeister.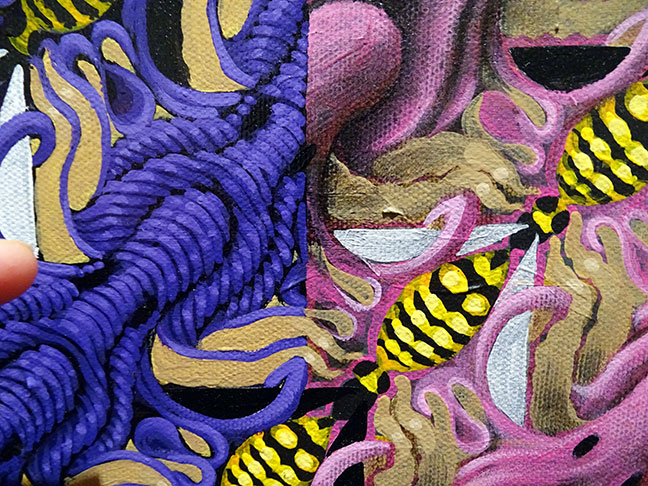 Pinkie cam detail of art in above image at Anne & Mark's Art Party.


Ceramic and steel sculptures by Laura Jacobson.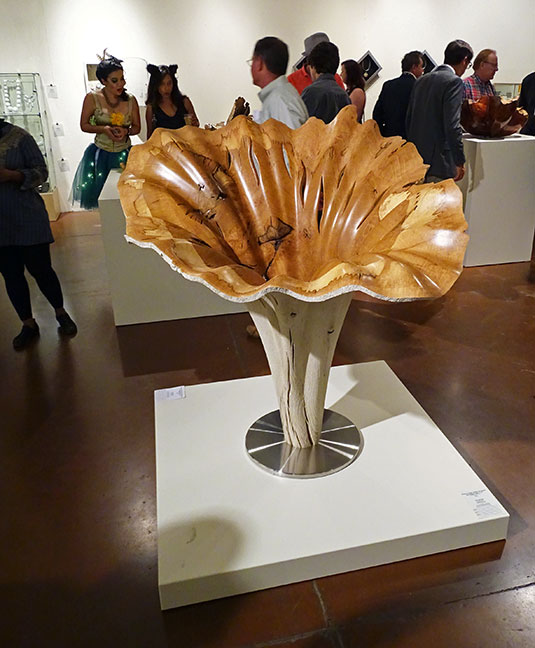 Striking carved & polished single piece of wood by Gary Stevens.


Gary Stevens and his wood sculpture at Anne & Mark's Art Party.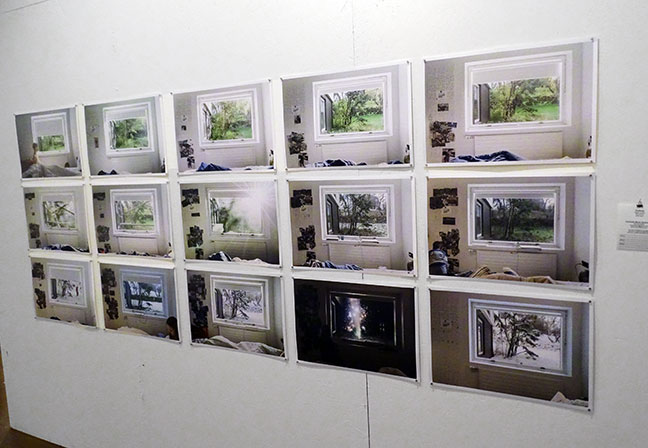 Same view, different times - photographs by Charlotta Maria Hauksdottir.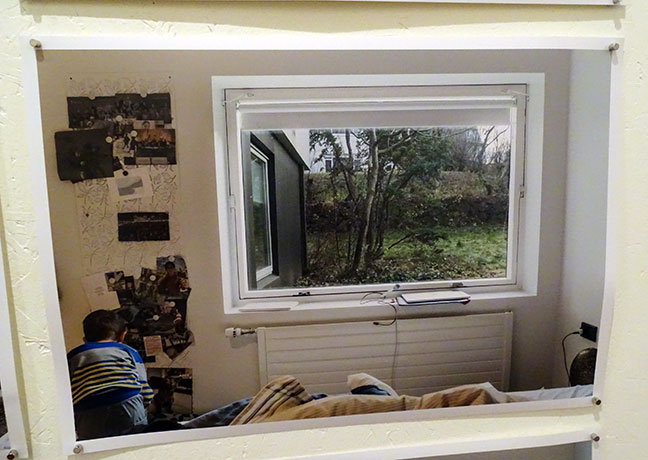 Photograph in above image closer.


Tall tricked-out mannequin art by Rose Selllery.


LA rush hour art by Myra Eastman.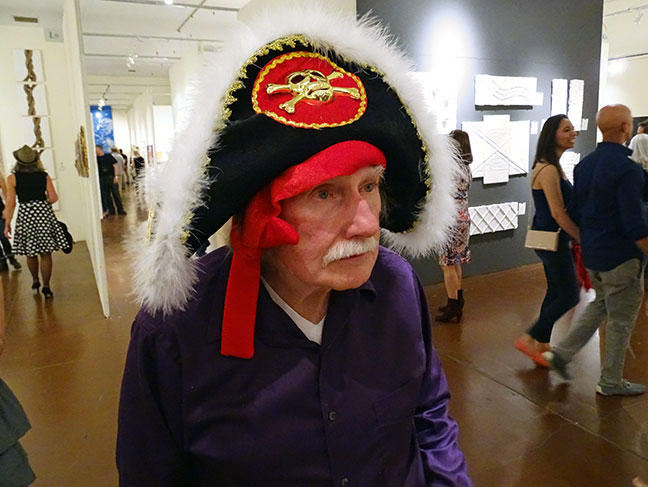 Dude in transit.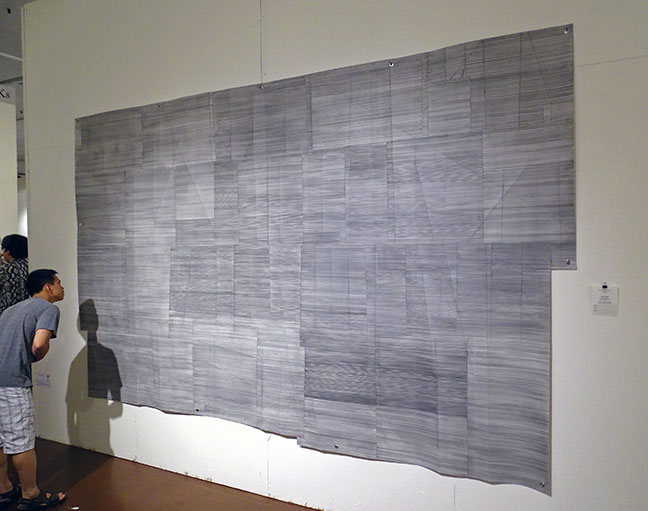 Graphite extravaganza by Robin Kandel.


Pinkie cam detail of art in above image - that's a lotta lines.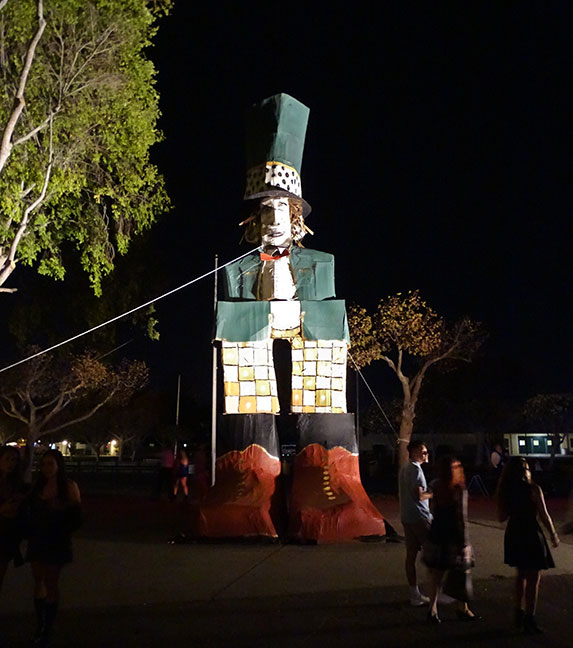 Time to step outside for a little fresh air - Anne & Mark's Art Party.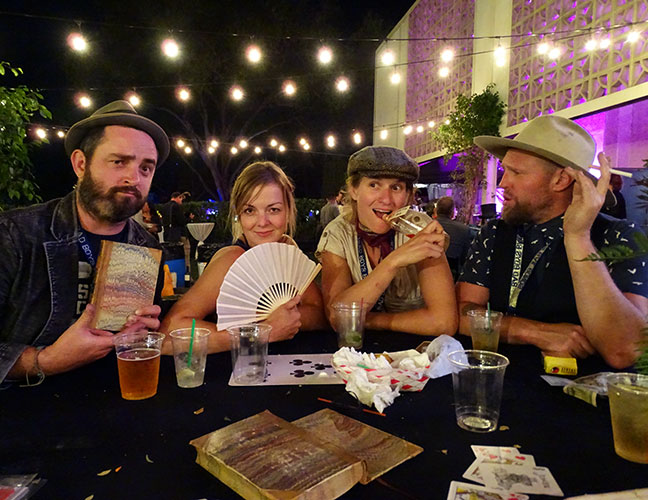 Spending a little quality time with the talented Michael Garlington (right)
and his charming associates.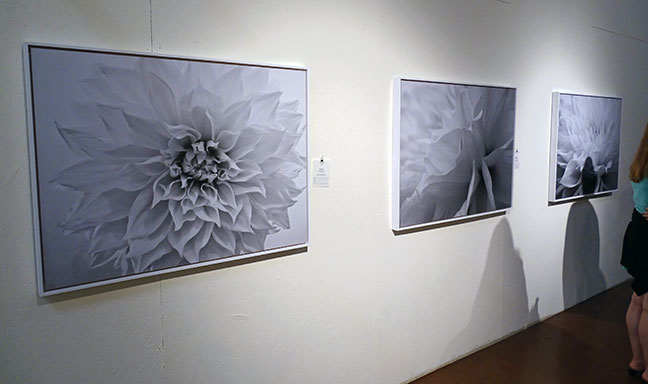 Meanwhile back at the art, photographs by Della Calfee.


Precision sandstone sculpture by Oleg Lobykin (nicely done).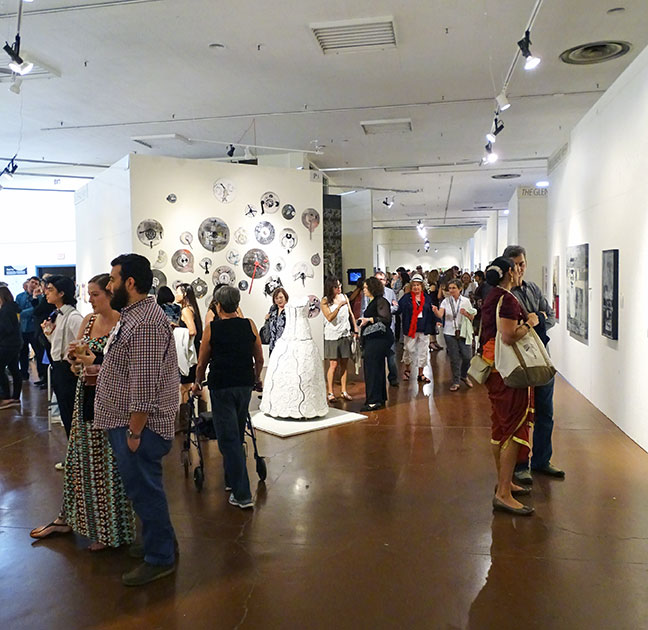 View down the aisle - Anne & Mark's Art Party.


Photograph by Jessica Hilltout.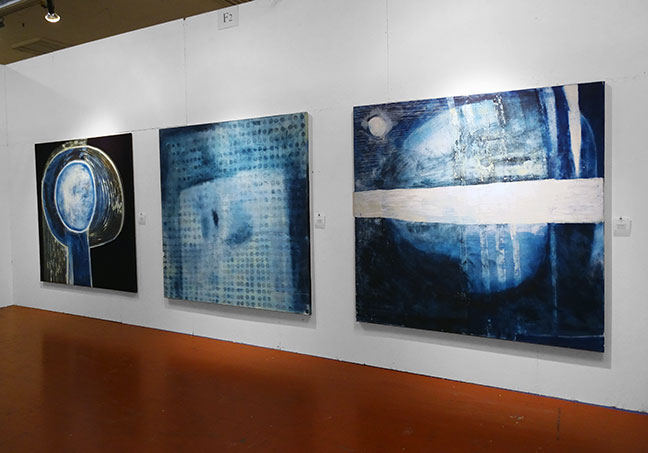 Big blue abstracts by Katherine Holstein-Sturm.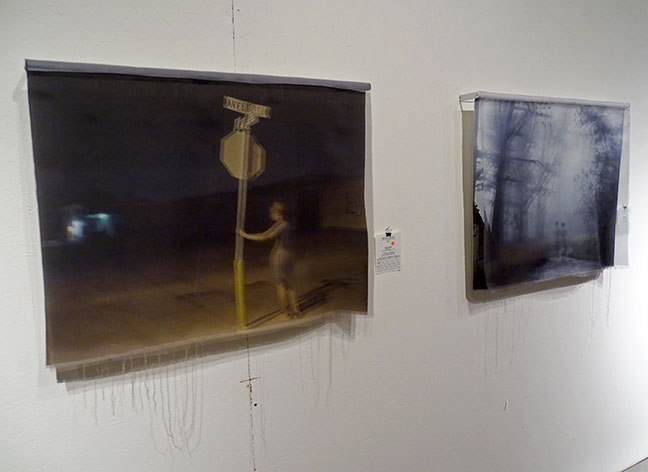 Layered photographs on pieces of sheer fabric by Quinn Peck (nicely done).


Big ceramic Rat Fink by Tony Natsoulas.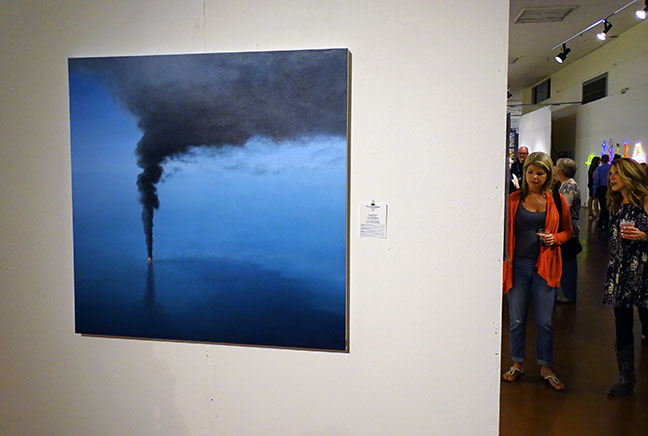 Environmental disaster art by Carl Yoshihara.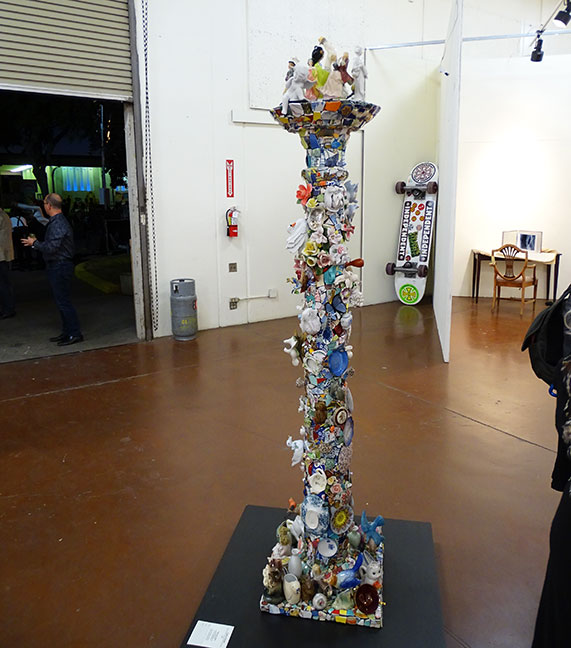 Ceramic fragment column by Marianne Lettieri; jumbo deck by Payson McNett.


Marianne Lettieri ceramic art in above image closer.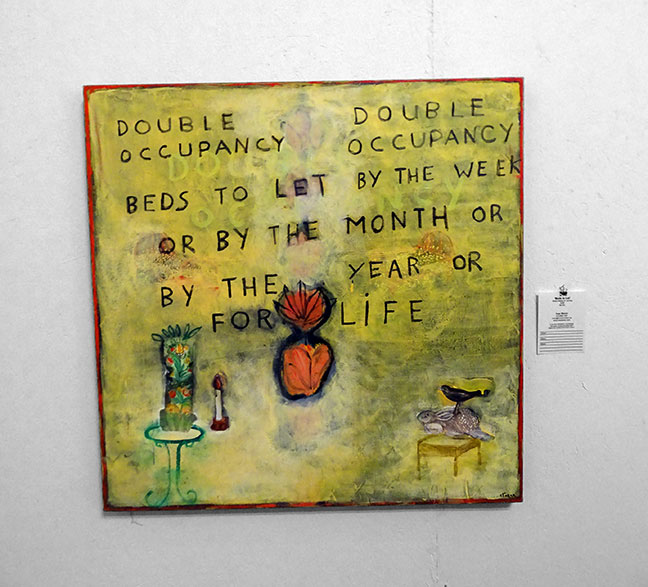 Fun piece of work by Inez Storer.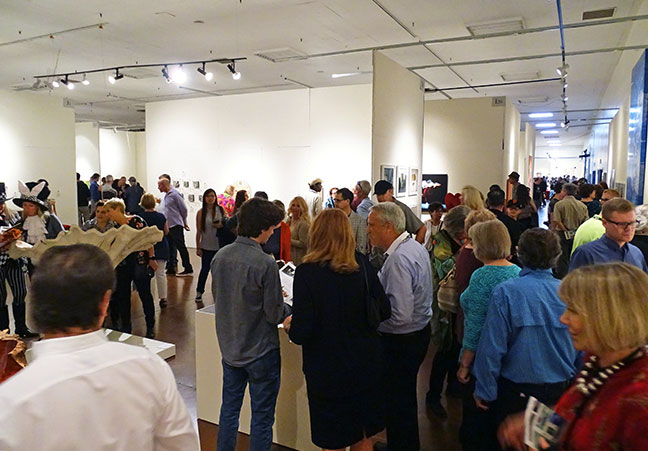 Starting to dense up - Anne & Mark's Art Party. Time for a breather.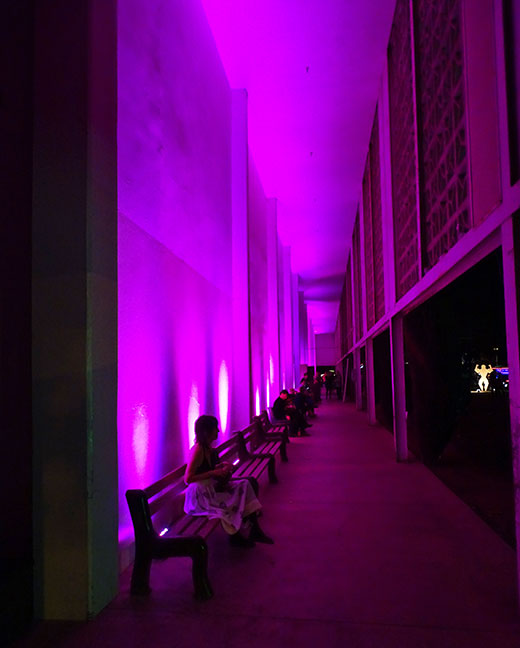 Looking down the walkway of the exhibition hall.


The exhibition hall from the grounds. See you next year...


***