SPOKE - PARK LIFE - COALITION ON HOMELESSNESS

EUQINOM - HERON - ROLL UP - LUGGAGE STORE

PACIFIC FELT FACTORY - AMPERSAND

09.14-30.17



How to Meet and Contact Art People on Social Media. Click Here.
***

Get your art fix fast: Instagram @alanbamberger
***
Spoke Art Gallery: Deeds of a Bowerbird - Peter Adamyan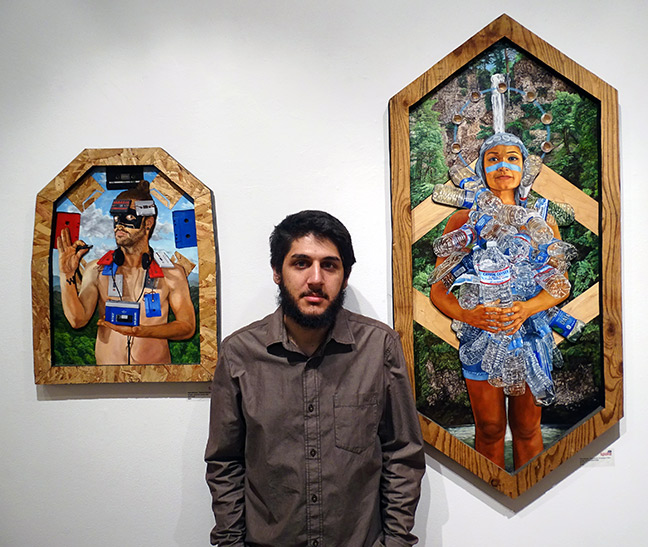 Peter Adamyan and his paint/assemblage art at Spoke Art Gallery.


***
Park Life: Lena Gustafson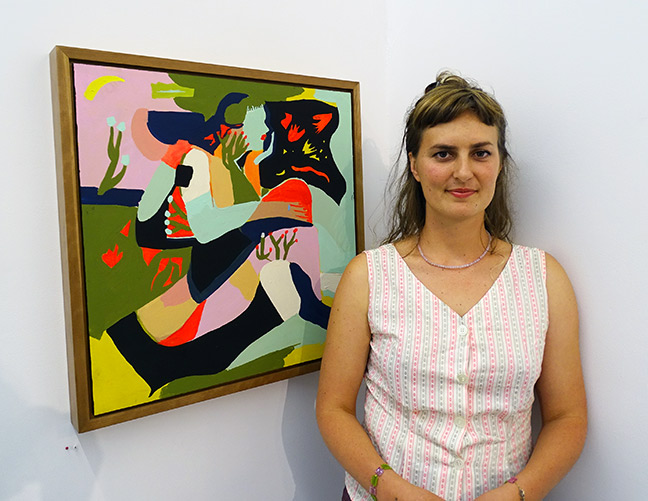 Lena Gustafson and her art at Park Life.


***
Coalition on Homelessness: 17th annual Art Auction - Transforming Art into Action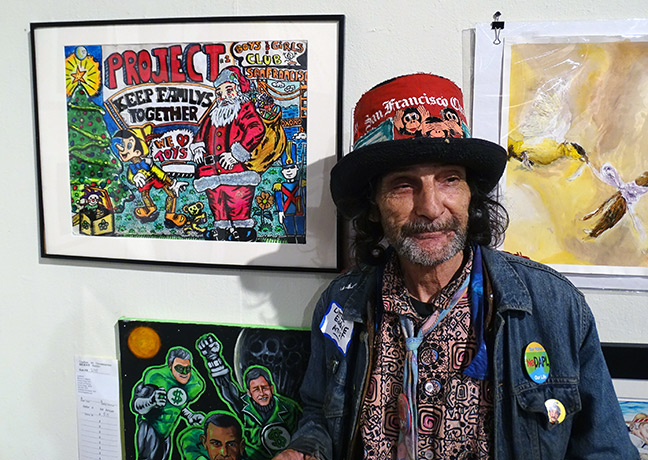 Little Eddie & his art at Coalition on Homelessness annual fundraiser auction.


***
Euqinom Projects: Christina Seely - Terra Systema . Momentum
Christina Seely and her photography at Euqinom Projects.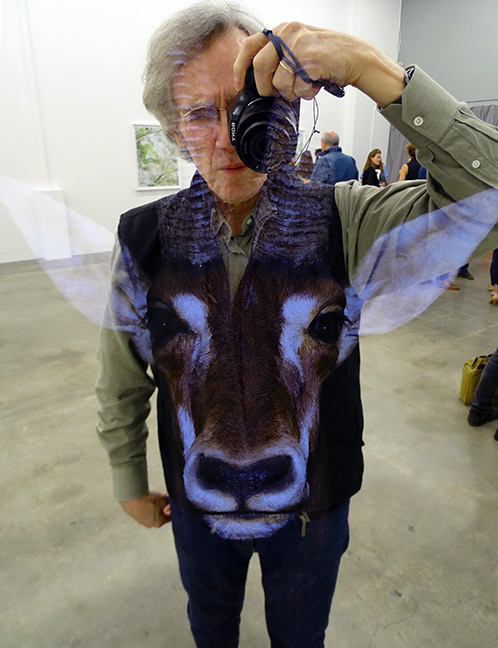 Yours Truly discovering his Spirit Animal at Euqinom Projects.


***
Heron Arts: East Looking West - A Group Show curated by Jonathan LeVine
Artists: AJ Fosik, Anthony Ausgang, Augustine Kofie, Ben Venom, Brett Amory, Camille Rose Garcia, Carlos Ramirez, Christian Clayton, Cryptik, David Choong Lee, Gary Baseman, Isabel Samaras, Jeff Gillette, Jeremy Fish, Mario Martinez (Mars-1), Seonna Hong, Shag, Shepard Fairey, Souther Salazar, Tim Biskup, Tristan Eaton.
Curator Jonathan LeVine at Heron Arts.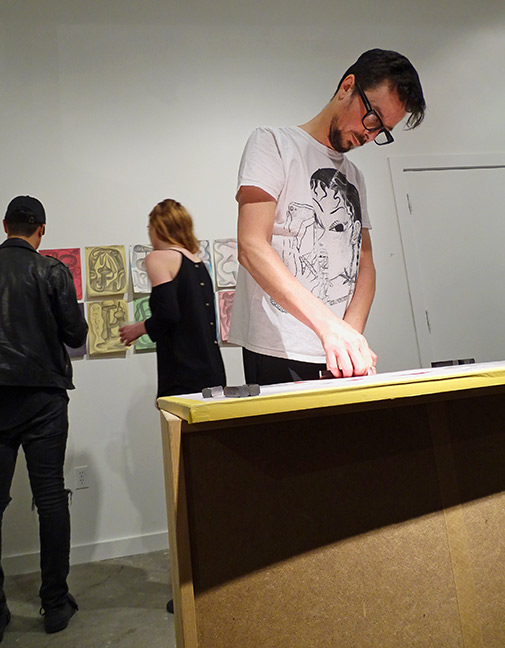 Live art-making by Tim Biskup at Heron Arts.


***
Roll Up Gallery: Knot So Silent - Seren Moran
Seren Moran and her installation art at Roll Up Gallery.


***
The Luggage Store: Brett Amory - This Too Shall Pass
Brett Amory and his art/installation at.


***
Pacific Felt Factory: Margaret Timbrell - New Work
Margaret Timbrell and her embroidered art at Pacific Felt Factory.


***
Ampersand International Arts: Amos Goldbaum - LineWork; Just Say When - Carey Lin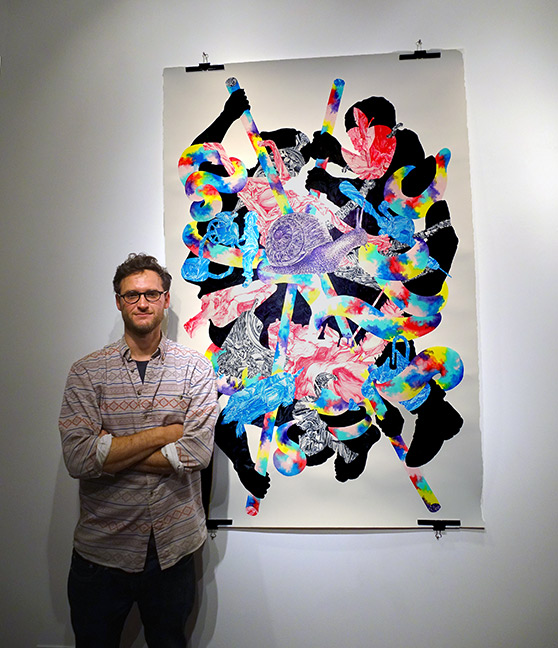 Amos Goldbaum and his art at Ampersand International Arts.


***