***

Get your art fix fast: Instagram @alanbamberger
***
ArtSpan at SOMArts: San Francisco Open Studios ArtLaunch 2019
Comment by AB: It's that time of year again, the one where over 800 San Francisco artists open their studios to the public and sell their art direct. ArtSpan has been organizing and managing the event for so many years now that they've got it down to a fine science. Basically, Open Studios takes place over four weekends in four geographical areas in The City with all artists in each of those four areas opening their studios on a particular weekend.
You can either check out the entire dealie-bob online here or pick up the hard-copy Open Studios Guide at SOMArts. The Guide is arranged so that you'll be able to page through summaries of all the art and artists for each weekend ahead of time, and map out your studio route with precision. While at SOMArts, you can also peruse the extensive exhibition of art by over 400 participating artists that will be on display for the duration. Tonight's ArtLaunch is the official kickoff party for the event, and in honor of that, here's a little sampling of the creative fare on tap as well as the concomitant festivities...

Delectable dessert art by Jay Mercado at SOMArts c/o ArtSpan.


Sean O'Donnell and his backlit disco cigarette lighter art.


Mainly kitties and liquor art by Maureen Shields.


Open Studios Guide Cover Competition winners, clockwise from upper left, Heather Robinson, Phillip Hua, Brian Singer, Linda Larson, Larraine Seiden.
Wall to wall wonderment.


Kicky artist books bound in cowboy boot uppers by Adele Louise Shaw.


Fong Fai and his calligraphic abstract art.


Grid of small-format collages by Mike Gabriel.


OK, I'll zoom in. Pinkie cam detail of Mike Gabriel art above.


Sculpted recycled wood sculptures by Lutz Hornischer.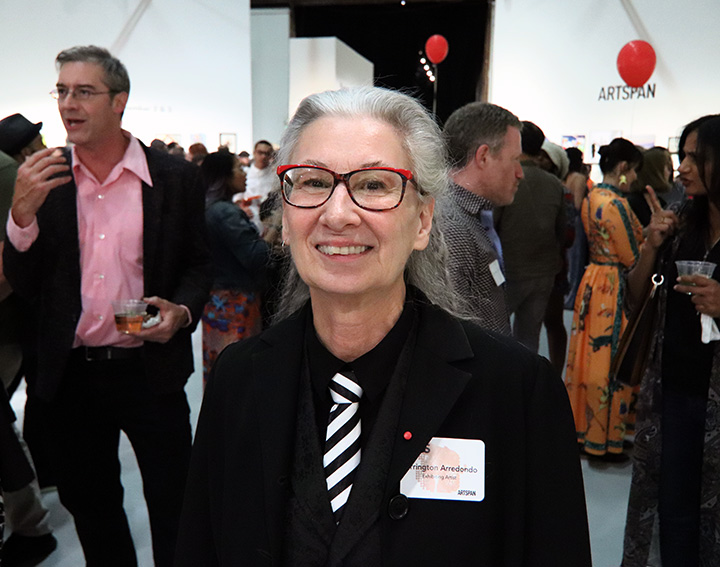 Participating artist Carrington Arredondo.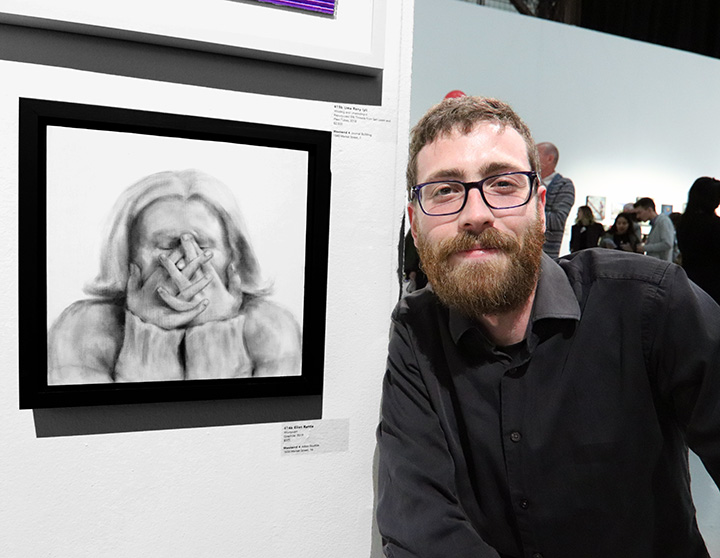 Eliot Rattle and his graphite art.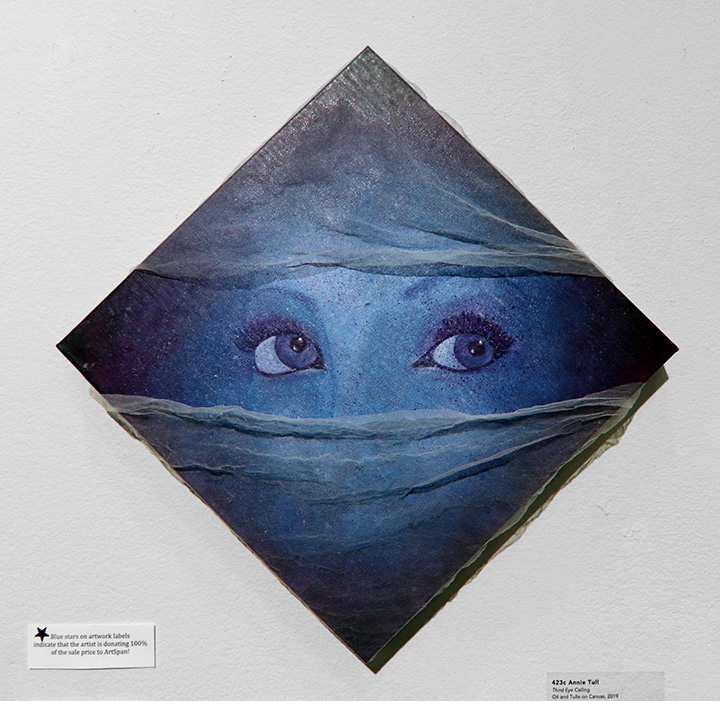 Veiled art by Annie Tull.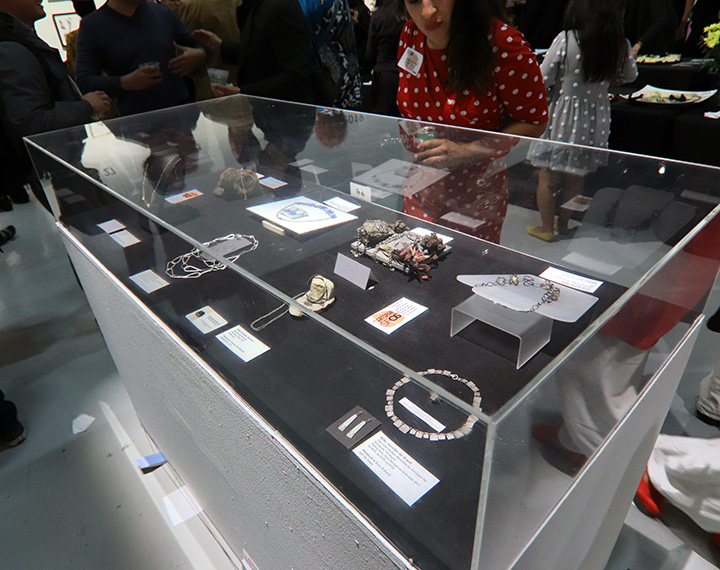 A good selection of artist jewelry is available as well.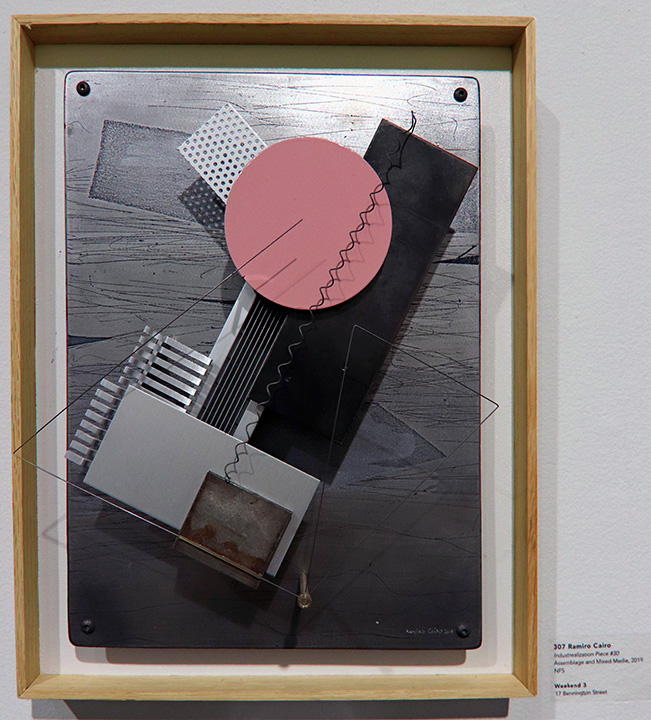 Precision welded metal sculpture by Ramiro Cairo.


Dark digital art by Kristen Sard.


Pretty crowded in here... I think I'll try again later.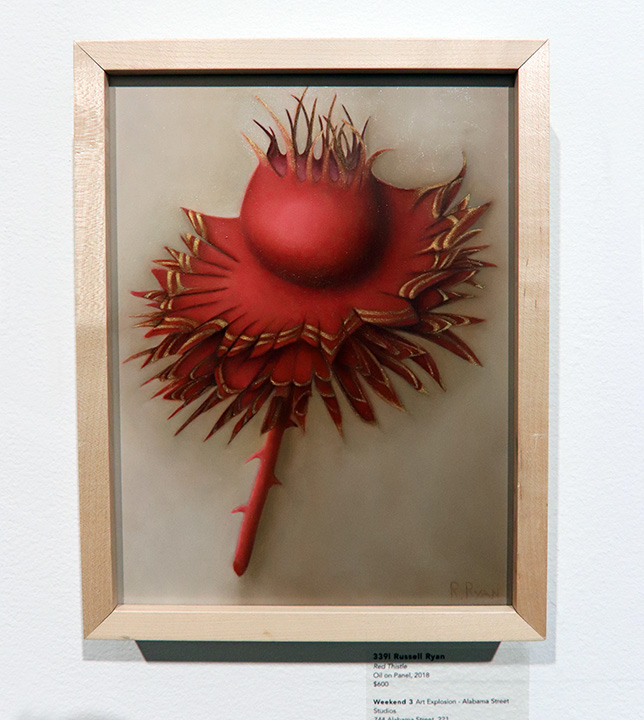 "Red Thistle" painting by Russell Ryan.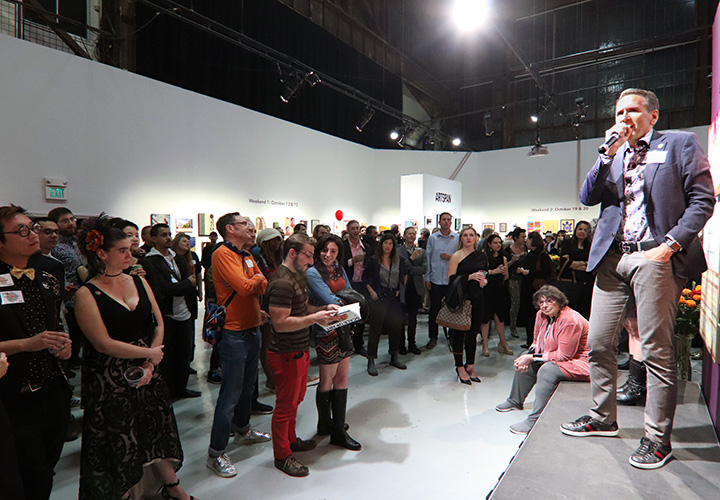 Plaudits and testimonials.


Here's something you don't see every day - art by Helen Dannenberg.


Art art everywhere.


ArtSpan Open Studios 2019 ArtLaunch at SOMArts. See you again next year!


***