***

Get your art fix fast: Instagram @alanbamberger
***
Kadist San Francisco: Frozen World of the Familiar Stranger
Artists: Andrea Bowers, Cao Fei, Steffani Jemison, Chris Johanson, Farideh Lashai, Rodney McMillian, Sahej Rahal, Rachel Rose, Tejal Shah, Himali Singh Soin, Kartik Sood, Ho Tzu Nyen, Maya Watanabe.
Comment by AB: As the world gets smaller, the overall state of the planet gets tenser and more urgent by the day. That's the pretext. Here's the art... you figure it out. (If anyone wants to help with names of the artists, I'd be most appreciative.)

Cardboard apartment art by Chris Johanson from circa 2000 at Kadist.


Rather intriguing photo collage (kinda like it).


Pinkie cam detail of art in above image.


Cryptic cranial art.


Art in above image closer.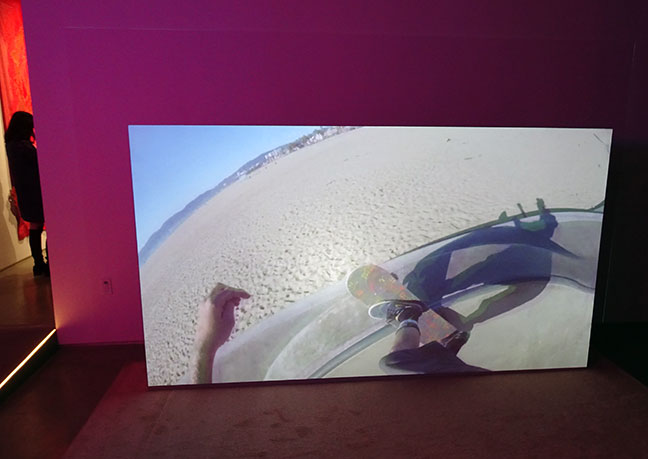 Wending one's way via skateboard video.


Meandering mixed media art.


Looks like some type of painted or tinted photograph.


Barbed wire, neon and chimes art.


Small-format drawings & photographs in the front window at Kadist.


***
DIFFA (Design Industries Foundation Fighting Aids) at The NWBLK: DIFFA DESIGNS 2016
Contributing artists, organizations and businesses: Arterra Landscape Architects, Babette with Cowtan & Tout, BCJ with One Workplace, Niteo Lighting and OHIO Design, Martha Angus, Elegant Artifacts, Fossil Faux Studios, Gensler, Emily Hagopian, Thomas Heinser, Herman Miller, Gary Hutton, JKC&D, Erin McGuiness, Steven Miller, MRCW Design Build, Heather Palmer, Marmol Radziner, Puccini Group + Amos Goldbaum, purplemaroon with Shears & Window and Sloan Miyasato, Jessica Anne Schwartz, Julia Turner, Katherine Warinner, Sherry Williamson, more.
Comment by AB: This annual auction fundraiser raises money to help care for men, women and children with HIV/AIDS in San Francisco. Auction items include art, photography, designer furnishings and accessories, fashion, fine wine, gourmet meals and much more. Good party and worth attending.

Painted Herman Miller chair by Max Ehrman at DIFFA Designs 2016 auction.


Chemically induced art by Tobias Tovera.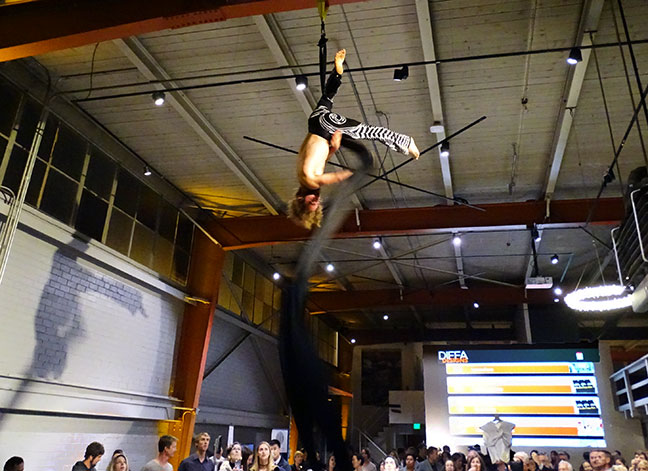 Rather dramatic performance heats up the evening.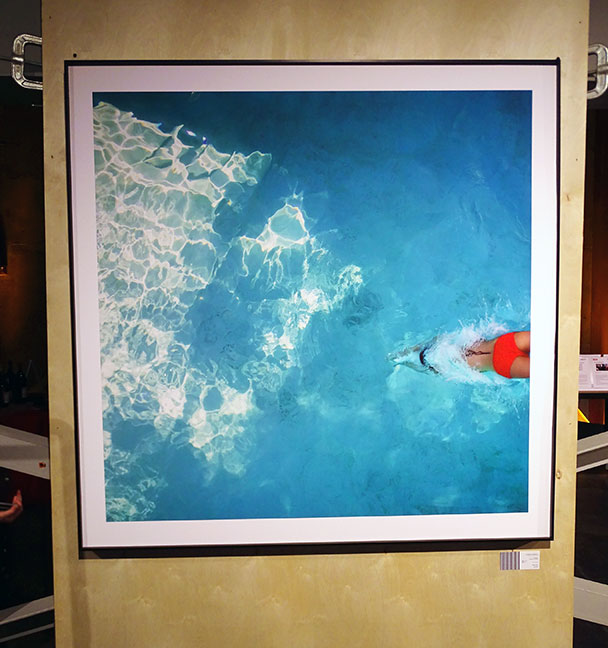 Photograph by Thomas Heinser.


Mixed media work by Katherine Warinner.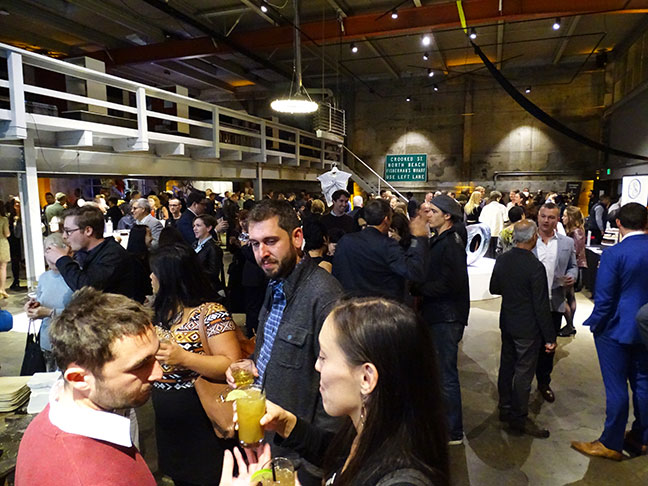 Attendance figures - DIFFA Designs fundraiser auction at The NWBLK.


***