SAN FRANCISCO ART GALLERIES OPENINGS

FIRST THURSDAY - 02.04.10 Part III

Arts of Pacific Asia at Fort Mason


Produced by Caskey Lees at Fort Mason: Arts of Pacific Asia Show.
Comment by AB: It's that time again-- the first weekend in February-- where 70 top dealers, from here and abroad, congregate right here in San Francisco to exhibit and offer top quality Asian and Middle Eastern art, antiques, and artifacts-- from 2000 years old to the present day. Arts of Pacific Asia is among our fair city's best annual art and antiques events, and I make a special point to be here every year. Plus this little tidbit-- while other arts and antiques events and expos come and go, this one continues to flourish.
Anyway, the show's kinda like you're walking through a museum where everything's for sale. You like it? You buy it. For those of you keeping score at home, tonight's opening night gala benefits the education programs of the Asian Art Museum Chong-Moon Lee Center. But wait; there's more. Next weekend, same place, a whole new slew of top international dealers-- also produced by Caskee Lees-- the Tribal and Textile Arts Show. Be sure both are on your calendar for next year. You will love them. Pure pleasure; I promise. OK... enough gushing. On to the pics...
Fine kimonos Marcuson & Hall, Brussels, Belgium.


Asian arts, antiques & artifacts.


I don't even know what these are, but they're gorgeous.


Speaking of gorgeous, Miss Asian San Francisco in da house.


Awesome collection of antique snuff bottles.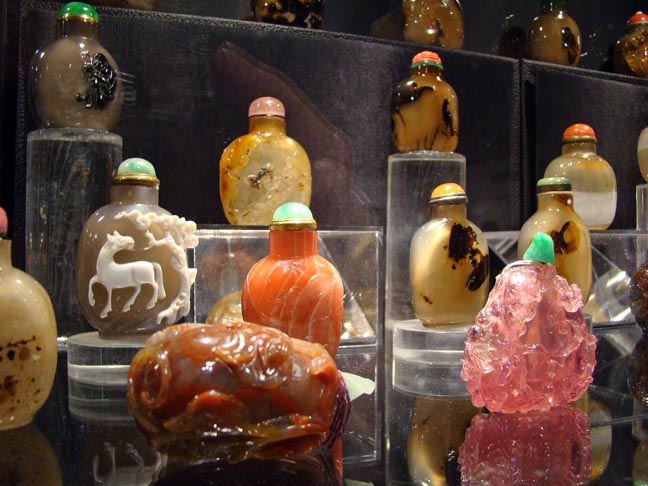 Snuff bottles in above image closer (like 'em).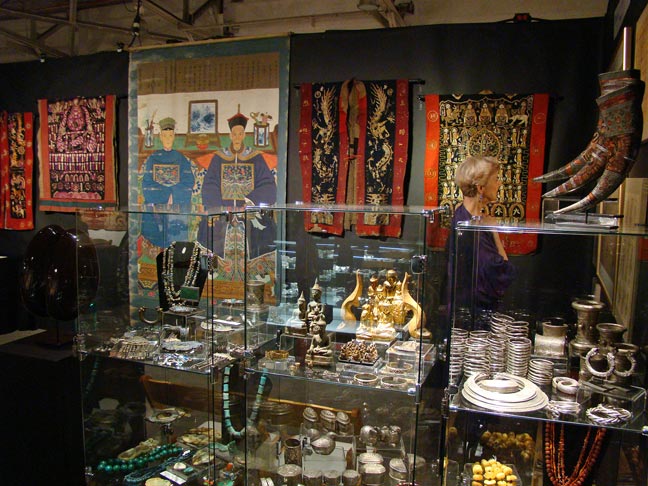 Miscellaneous treasures.


Fine rugs and textiles.


Asian arts, antiques & artifacts set into full interiors.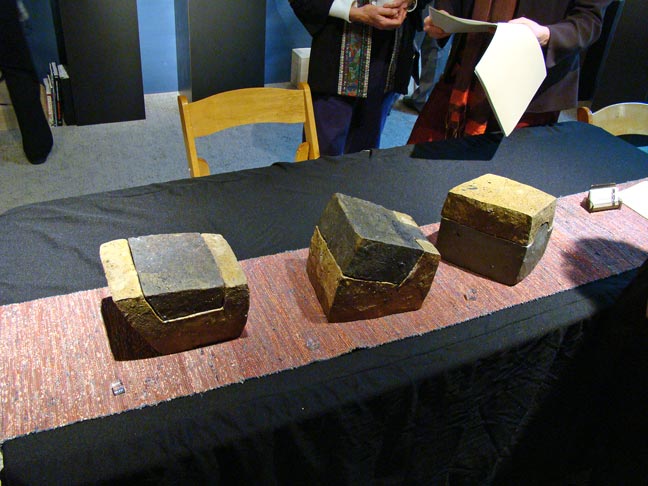 Contemporary works of art.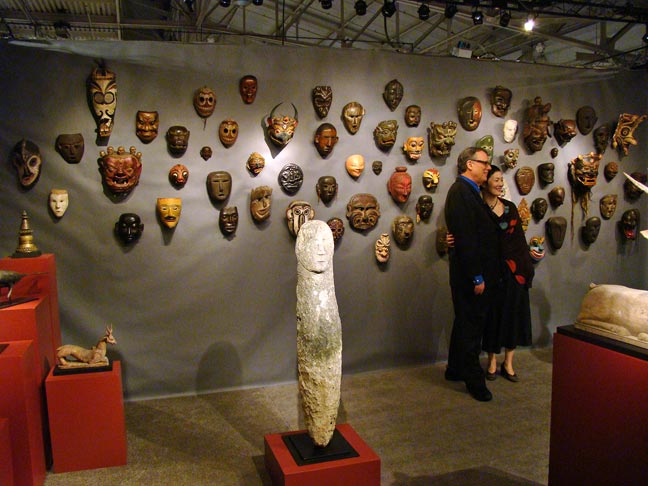 Thomas Murray of Mill Valley (right) shows is 40-year mask collection.


Contemporary art - antique artifacts.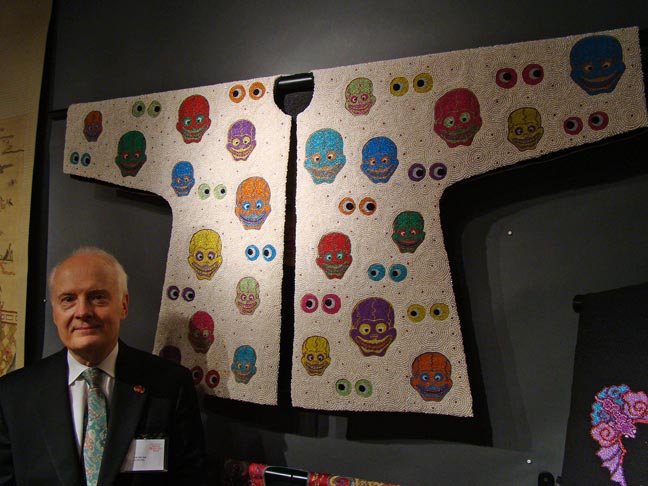 Artist Jon Eric Riis & his astounding tapestry-woven jacket.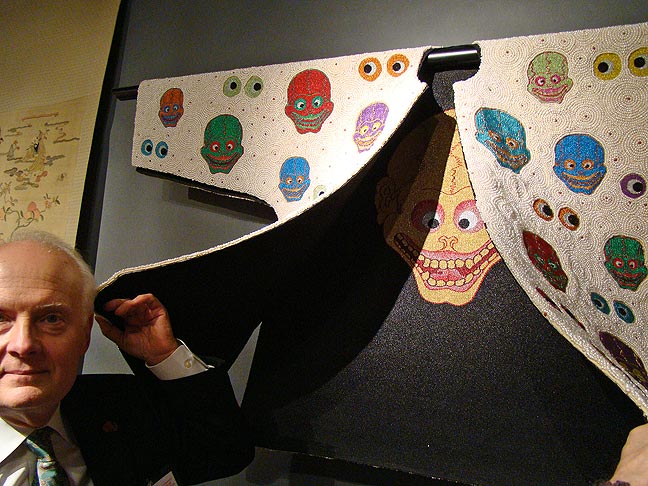 Inside of Jon Eric Riis jacket in above image.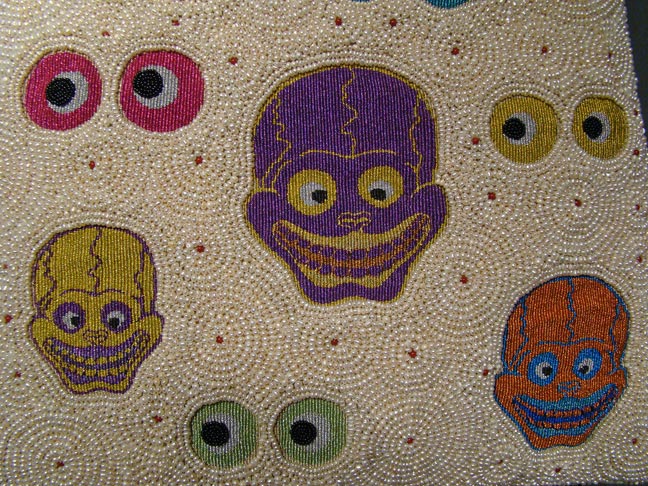 Jon Eric Riis jacket closer (woven with fresh water pearls & coral).


Pinkie cam detail of Jon Eric Riis jacket. Yo!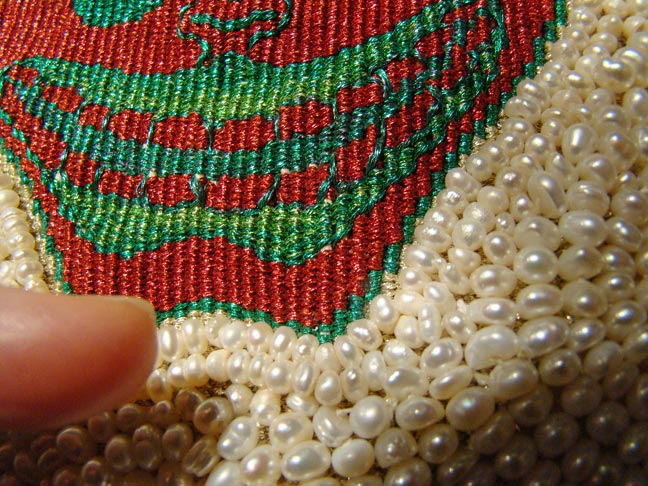 Another pinkie cam view of Jon Eric Riis jacket ($25K, I think).


Art by contemporary Chinese brush painter Vichai Chinalai.


***
Pookie pookie. Bye now.
***
First Thursday - January 7, 2009
First Thursday - December 3, 2009
***