***

Get your art fix fast: Instagram @alanbamberger
***
Comment by AB: I got busy in the portrait department during June 2019, photographing nearly 30 artists and art people at San Francisco gallery openings and related art events. Here's what I'm talking about....

Cara Barer and her photographs of fanned out pages at Andrea Schwartz Gallery.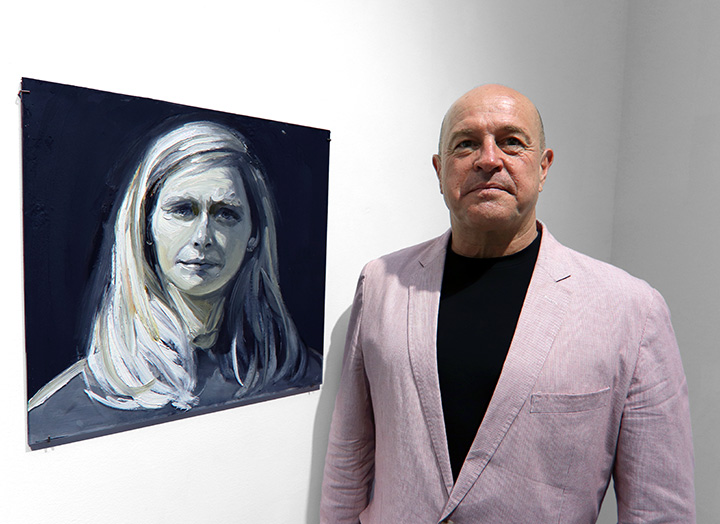 Ray Turner and his portait painting at Nancy Toomey Fine Art.


Joan Wulf and her "smoke paintings" at Themes + Projects.


Demetri Broxton and his shell-encrusted boxing gloves at Patricia Sweetow Gallery.


Vivienne Flesher and her art at Jack Fischer Gallery.


Mark Mulroney and his secret-compartment burger lady art at Park Life.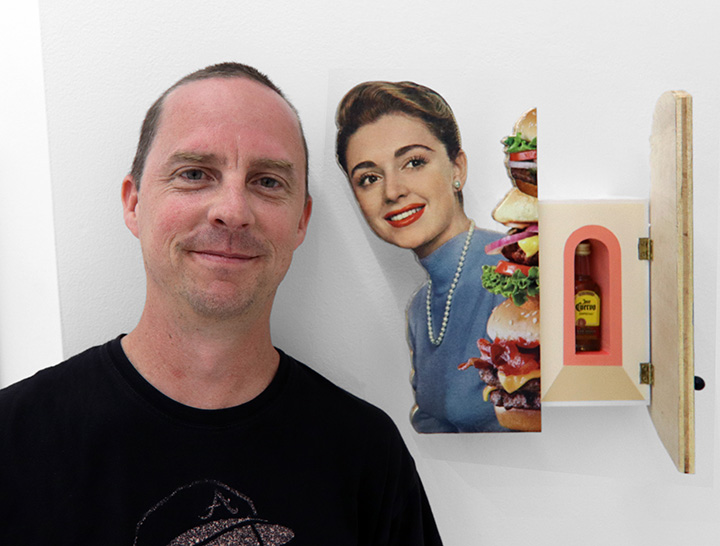 Burger lady secret revealed by Mark Mulroney at Park Life.


Connie Goldman and her precision geometry art at Gregory Lind Gallery.


Jesper Blåder and his nebulous narrative art at Dolby Chadwick Gallery.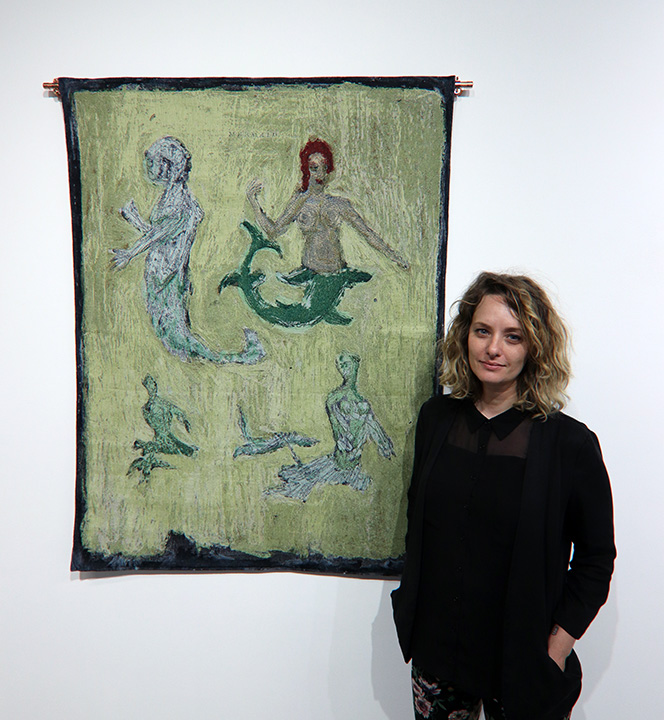 Whitney Lynn and her tapestry art at Bass & Reiner Gallery.


Drew Bennett and his outdoors art at Ever Gold [Projects].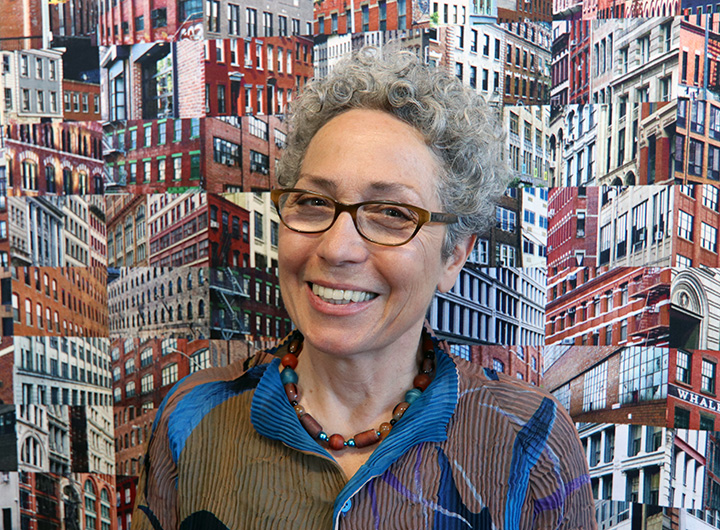 Simo Neri and her digital photo collage art at Avenue 12 Gallery.


Nick Makanna and his elongated ceramic art at Guerrero Gallery.


L-R, Eva Mitala and gallery co-owner Darryl Smith's mom at Luggage Store Gallery.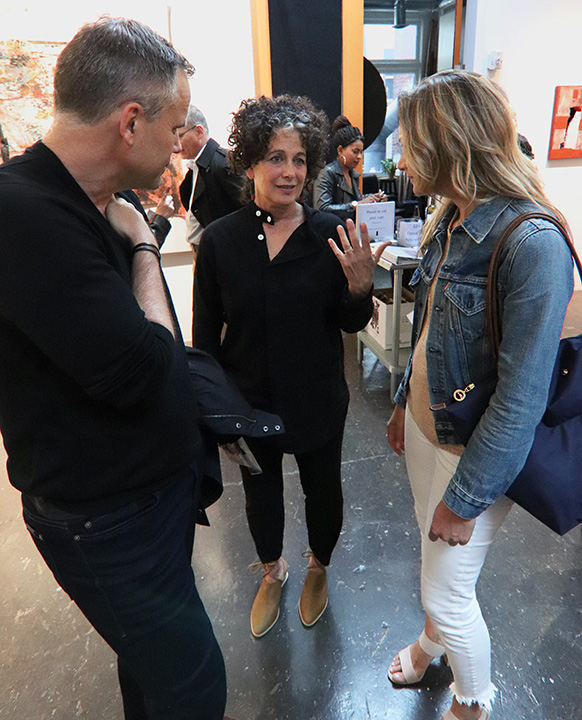 Amy Trachtenberg (center) at her Luggage Store Gallery solo show.


Henry Fey and his mixed-media art at First Amendment aka 1AMSF Gallery.


Lindsay Stripling and her art at Legion SF art show.


Apexer on the roof at his Mirus Gallery art show.


Monica Delgado and her multi-layered art at Maybaum Gallery.


Betsie Miller-Kusz and her corporeal art at Think Round Fine Arts.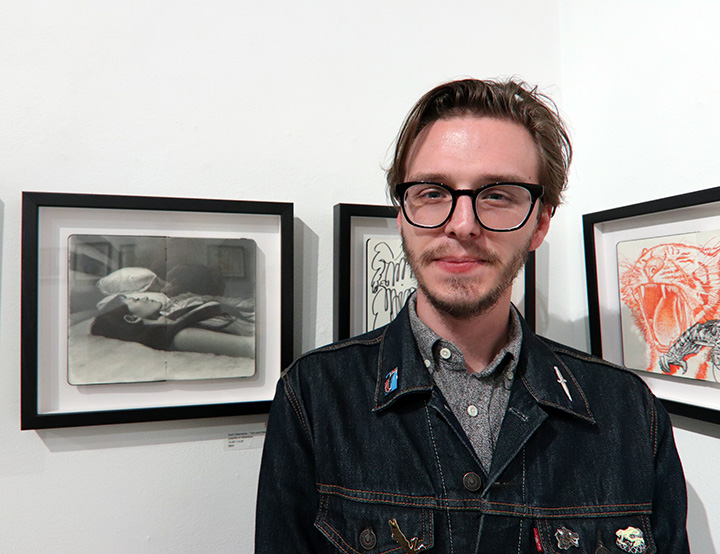 Zack Oldencamp and his Moleskine sketchbook art at Spoke Art.


Nate Van Dyke and his Moleskine sketchbook art at Spoke Art.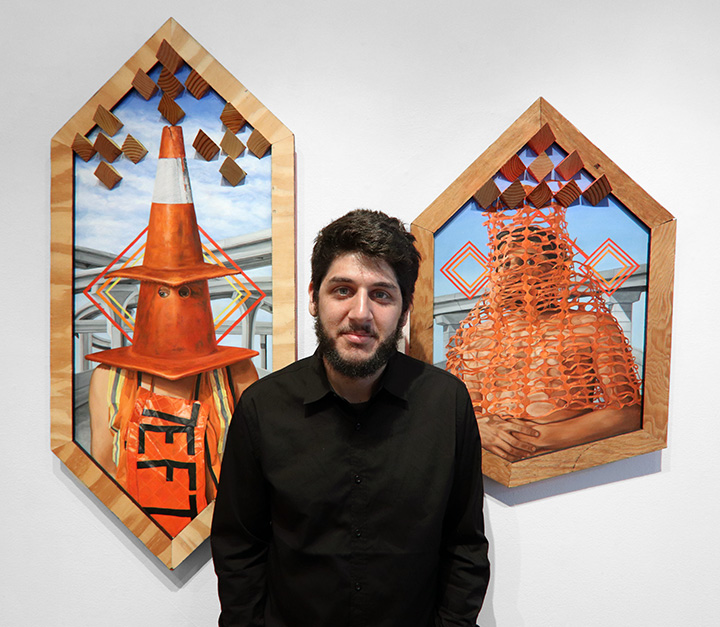 Peter Adamyan and his paint/sculpture amalgam art at Spoke Art.


Desiree Holman and her art at Cult Aimee Friberg Exhibitions.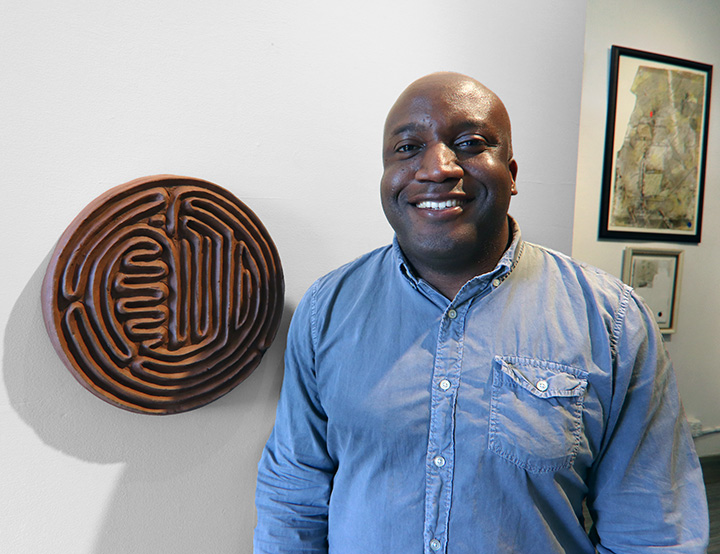 Ebitenyefa Baralaye and his earthy maze-like ceramic art at The Great Highway.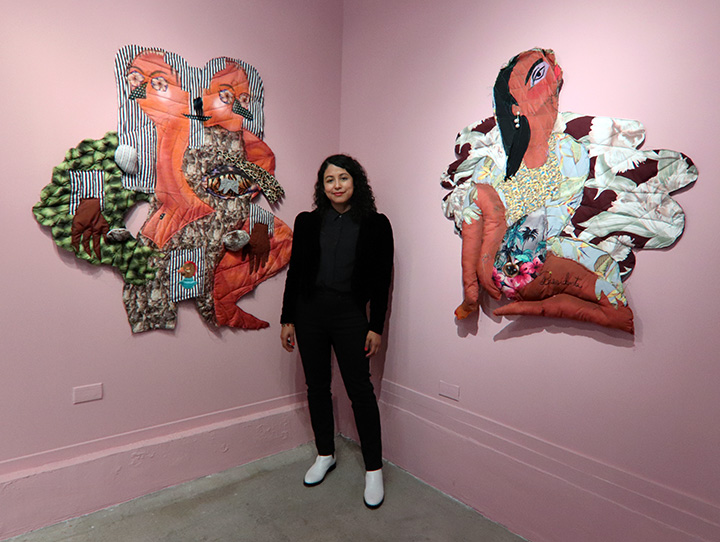 Maria Guzmán Capron and her quilted art at Cult Aimee Friberg Exhibitions.


San Francisco's got a new set of twins outside Minnesota Street Project.


Elise Ferguson and her regimented art at Romer Young Gallery.


***