FINE ART SHIPPERS LIST


If you have art to ship, the following list of fine art shippers, not all-inclusive, will be more than enough to get you started. Keep in mind that though these companies are headquartered in their respective cities as noted, many have branch offices both nationally and internationally, and many ship to and from multiple destinations-- both nationally and internationally. Regardless of where you live, chances are excellent that a number of these companies will still be able to serve your needs.
Most of these companies also offer a variety of additional services including storage, installation, consultation, crating, package design, museum services, handling of monumental artworks, and more. So there you go. Now on to the list...
Los Angeles area:
Cookes Crating Inc.
L.A. Packing, Crating and Transport
iTransport4u
PureFreight
New York City area:
Atelier 4
Crozier Fine Arts, Inc.
Dietl International
Dun-Rite Specialized Carriers
Fine Art Shippers
Mana Fine Arts
SRI Fine Art Services
Washington, D C Area:
Ely, Inc.
San Francisco Bay Area:
Atthowe Fine Art Services
Connect Art International
Gander & White
Navis Pack & Ship
Lawrence Fine Arts
Minnesota Street Project Art Services
Norton Fine Art
Ship Art
Platinum Global Logistics
San Diego:
ArtWorks San Diego
Arlington, TX:
Displays Fine Art Services
Dallas, TX:
Artemis Fine Art Services
Houston, TX:
ANR Transport
Thanks to Sarah Barr of Huntington T. Block Insurance Agency, Inc. in San Francisco, CA for her generous assistance in compiling this list.
(art by Jeremiah Jenkins)


Current Features
How to Buy Art on Instagram and Facebook
More and more people are buying more and more art online all the time, not only from artist websites or online stores, but perhaps even more so, on social media ...
Collect Art Like a Pro
In order to collect art intelligently, you have to master two basic skills. The first is being able to...
Services for Artists and Collectors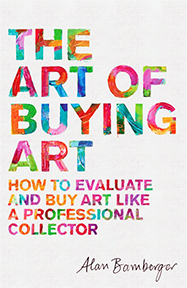 Buy the Book