***

Get your art fix fast: Instagram @alanbamberger
***
Andrea Schwartz Gallery: ASG - SFAI MFA Highlights
Artists: Srimongkol Darawali, Kunlin He, Becca Levine, Nicholas Makanna, Soraya Sharghi.
Comment by AB: Art by four recent SFAI MFA graduates.

Large mixed-media art by Soraya Sharghi at Andrea Schwartz Gallery.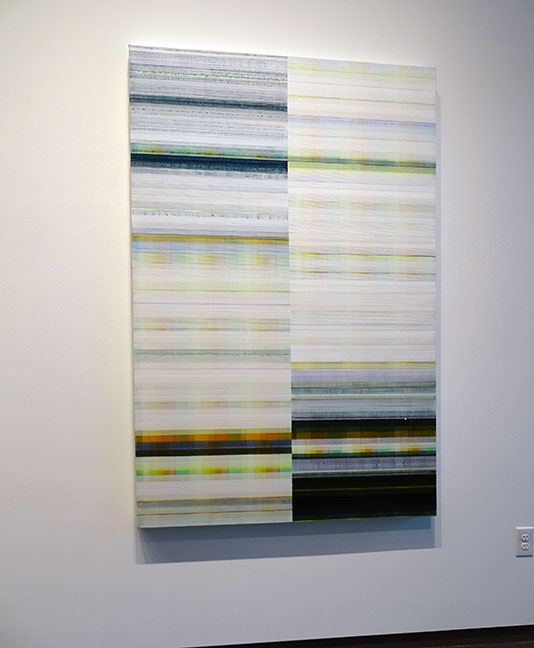 Art by Srimongkol Darawali - rich with texture when seen up close.


Becca Levine and her woven wire sculpture at Andrea Schwartz Gallery.


Art in above image closer.


Becca Levine sculpture.


Abstract tablet - art by Nicholas Makanna.


Kunlin He art.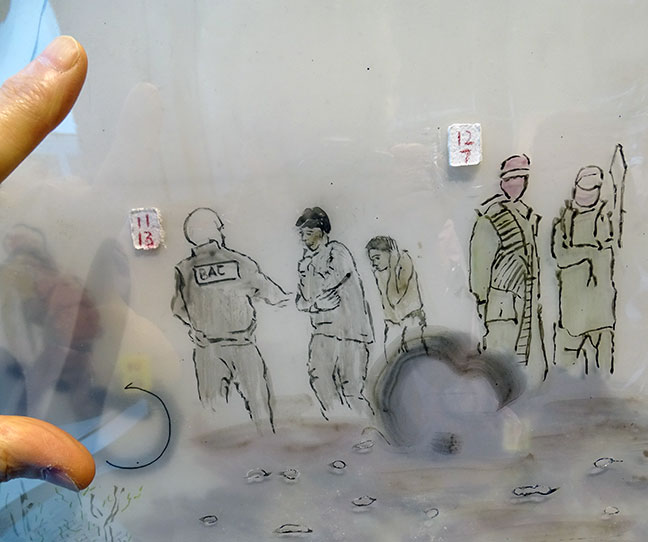 Art in above image closer.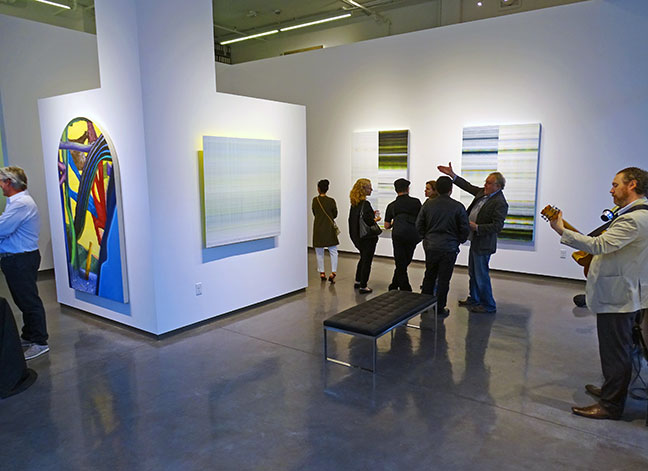 Ambiance - group SFAI MFA show at Andrea Schwartz Gallery.


***
Rayko Photo Center: With Our Own Eyes - A Juried Exhibition of Documentary Photography. Juried by Judy Walgren and Ann Jastrab.
Photographers:Emilio Banuelos, Daniel Beck, Mark Bennington, Todd Bischoff, Robert Burroughs, Robi Chakraborty, Deana Collins, Andrea Comalini, Beverly Conley, Emiliano Cribari, Hilary Duffy, Tracy Fish, Elizabeth Fladung, Polly Gaillard, Preston Gannaway, Daniel George, Nicole Jean Hill, Michael Joseph, Martin Klimek, Itay Levin, Nora Lowinsky, Ernie Luppi, Melanie Metz, Bruce Morton, David Pace, Dane Pollok, Reuben Radding, Jared Ragland, Frank Revi, RJ Sangosti, George Slavik, Joel Stevenett, Felix Uribe, Ken Walton, Lauren Welles, Byrd Williams IV.
Comment by AB: Examples of documentary and journalistic work by 35 photographers chosen from nearly 450 total entries. Included in the show are representative samplings and accompanying explanations from themed series by a number of the winners. Worth seeing.

Nomadic youth photographed by Michael Joseph at RayKo Photo Center.


Amateur boxing and boxers - photographs by Nicole Jean Hill.


Activities on open lands of the American West - Daniel George photography.


Photograph in above image closer.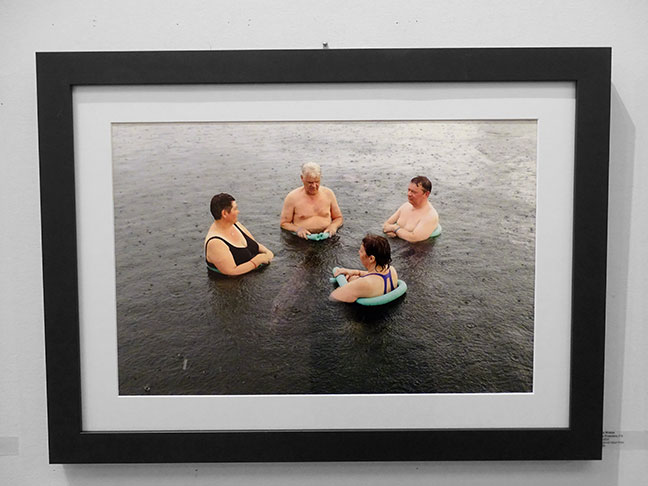 Life on the lake - photograph by Ken Walton.


Pitbulls of San Francisco - Daniel Beck photography.


Motels as a last resort for the nearly destitute - Elizabeth Fladung photos.


Meth users in rural Alabama photographed by Jared Ragland.


Jared Ragland photograph closer.


Long view - documentary photography show at RayKo Photo Center.


***